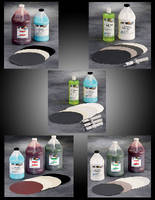 Providing all grinding and polishing consumables required to prepare 100 specimens, Sum-Met(TM) Bundles come in 5 versions to cover most materials and applications, including Fe and Ni, Al and Cu, Ti, electronic and polymer, and ceramic and refractory. Bundles feature combination of CarbiMet2(TM) or Apex(TM) grinding discs in 8, 10, or 12 in. diameter; polishing pads/cloths; MetaDi(TM) diamond...
Read More »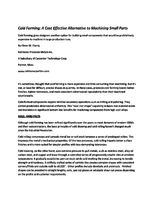 Cold forming offers tight tolerances, dimensional stability, and advanced surface finishes, while also saving you in raw material wastes costs.
Read More »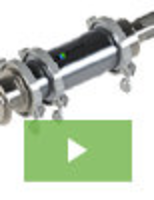 As a leader in industrial sampling equipment at Sentry Equipment, our success is built on a history of innovation and designs that epitomize value and efficiency. The new Hygienic Automatic Sampler is another example of our dedication to developing quality engineered products. To learn how this product can streamline the sampling process for dry, free-flowing materials, see our new video.
Read More »