Designed for high-volume applications, SAS Depanner features custom stainless steel grippers, each using 4 curved needles to depan 144 muffins from 2 moving baking pans on oven conveyor. Welded tubular steel frame supports mounting of stroking cylinders, bushing rails, grippers, and actuating cylinders. In addition to depanning, tool compresses muffin spacing in 2 directions for direct deposit...
Read More »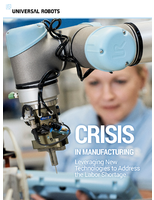 To learn more about collaborative technology solutions for your business and how Universal Robots can help, download this white paper now.
Read More »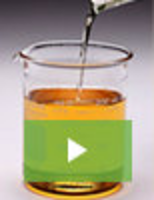 For the ultimate in heat transfer fluid performance, Paratherm offers HR Heat Transfer Fluid that is engineered specifically for closed loop liquid phase heating. When it comes to characteristics such as thermal stability and fluid degradation, Paratherm HR leads the industry in value and performance. See our video to learn how Paratherm is raising the bar for heat transfer fluids.
Read More »