Made with 97% recycled resources, INVISTA's Denim uses COOLMAX® EcoMade technology to keep the body cool during summer. EcoMade denium is breathable and keeps moisture at bay from the skin. Manufactured with plastic that is transformed to a fibre in a six step process that is used in making jeans, fibre in the fabric is permanent and do not wash out.
Read More »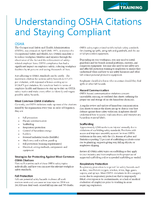 This white paper will individually examine the most common OSHA topics, give solutions on how to meet OSHA workplace standards, and provide a checklist to check your own company's compliance.
Read More »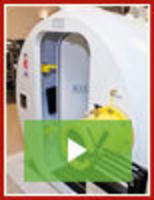 Tekna is a leader in Monoplace and Multiplace Hyperbaric Chambers for Hyperbaric Oxygen Therapy (HBOT), offering products that set the standard for quality and innovation. Our new 7200 series of multiplace chambers is a state-of-the-art system that integrates advanced engineering with a plethora of features and options making it the industry's premier HBOT system. To learn more, see our video.
Read More »