Sunbury, OH - Bry-Air, Inc.'s desiccant dehumidification equipment has been installed as part of a larger system to control and maintain the speed skating ice arena at the Vancouver Winter Olympics. For over 45 years Bry-Air, Inc. has been a leading manufacturer in producing custom designed desiccant dehumidification units. Bry-Air takes the time to know what their client's needs are, so they can...
Read More »
(Buffalo, NY) Kathabar Dehumidification Systems offers Twin-Cel, a liquid desiccant building energy reduction system which utilizes energy previously lost to the environment. Twin-Cel, a total energy device, transfers both temperature and moisture between the airstreams and allows for greater energy savings than the recovery of sensible heat only. These systems reduce the utilities required to...
Read More »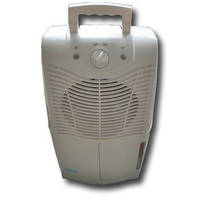 Home appliance manufacturer NewAir has just announced the availability of a new room dehumidifier - the NewAir AD-250. Company officials report that the new NewAir AD-250 room dehumidifier is significantly smaller, quieter, and more efficient than other portable dehumidifiers with similar dehumidification capacities. The NewAir AD-250 room dehumidifier offers high quality performance in one...
Read More »
(July 9, 2009) - Duty Free Americas, Inc. (DFA) reduced electricity costs 25% and eliminated moisture-related damages to goods by installing DuCool desiccant cooling and dehumidification systems. The installation of two DuTreat model DT800/4 desiccant cooling systems alongside two existing conventional air conditioning units made it possible to maintain constant conditions of 76Â-ºF...
Read More »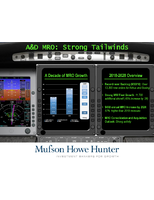 Check out this overview of the Maintenance, Repair and Operations (MRO) segment of the Aerospace and Defense (A&D) industry along with the factors impacting its continued growth.
Read More »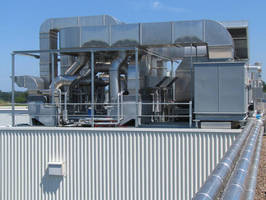 (June 16, 2009) - The TönniesFleisch plant in Rheda-Wiedenbrück, Germany has reduced the cost of cooling and dehumidification by 43% by installing DuCool's DuHandling desiccant dehumidification and cooling systems. The DuHandling system utilizes cold and hot water that are available in the plant from other processes to deliver dry and cool air as required. The plant is saving annually over...
Read More »
Secure Environmental System(TM) (SES) ecologically safe technology which prevents contamination of building ventilation air from outside sources. It also exchanges temperature and humidity between airstreams with bactericidal and virucidal desiccant transfer solution, which provides energy recovery and removes airborne contaminants. Ventilation and exhaust air are handled by separate units; no...
Read More »
(March 26, 2009) -- DuCool has introduced dehumidification and cooling solutions that dramatically improve the energy efficiency of cogeneration systems by utilizing their waste heat to provide cooling and dehumidification. DuCool's systems combine desiccant dehumidification with evaporative or geothermal cooling to upgrade co-generation systems to a tri-generation system. This approach...
Read More »
Sunbury, OH, March 2, 2009 Bry-Air, Inc., Sunbury, Ohio, announces Desiccant Dehumidification Rent to Own Program. For almost two years now, this program has helped customers in the Meat and Poultry Processing business meet their compliance regulations in a very cost effective way, which suited their financial goals. We can do the same for you! The plan is simple, straight forward and easy to...
Read More »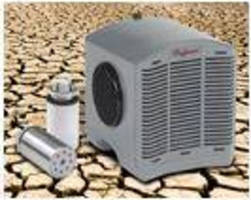 02/02/2009 Hoffman announces the H2OMIT(TM) Thermoelectric Dehumidifier and UL 4X Listed Vent Drain, designed to protect sensitive electrical and electronic equipment from damage caused by condensation. Anoka, MN-February 2, 2009-Hoffman announces the H2OMIT(TM) Thermoelectric Dehumidifier and UL 4X Listed Vent Drain, designed to protect sensitive electrical and electronic equipment from damage...
Read More »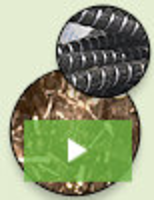 Fiber Reinforced Polymers (FRP), represents a truly groundbreaking advancement in structural reinforcement. Lightweight, strong, and green, they are changing the way the construction industry thinks about rebar. Unlike steel, FRPs don't rust and are far stronger than standard rebar. To learn why Fiber Reinforced Polymers are poised to change the way the world builds, see our video.
Read More »