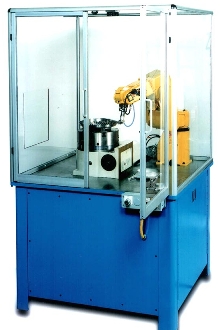 S 450/750 DBC Gear Debur Cell eliminates need to manually debur and chamfer gears through use of FANUC 6-axis servo-driven robot and programmable controller. Cell can be programmed to perform both top and bottom tooth and root gear deburring and chamfering geometry. Model S 450/750 DBC is available in two sizes: 2 in. through-hole with 18 in. dia, and 4 in. through-hole with 30 in. dia.
Read More »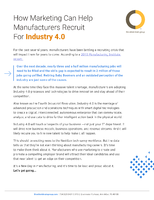 Manufacturers have been fighting a recruiting crisis for the past several years. This white paper offers tips for attracting new, young employees to your manufacturing company.
Read More »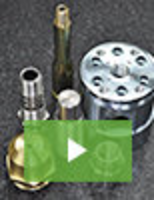 Quality, customer service, and unbeatable value are the hallmarks of Hogge Precision. Since 1989 we have built a reputation as the go-to precision machining source, servicing many demanding industries. For CNC machining and screw machining, there are few manufacturers that can match our capabilities and expertise. See our video to learn more.
Read More »