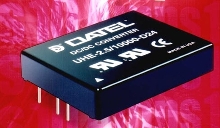 Single output UHE Series isolated dc/dc converter delivers as much IOUT (10 A) as company's half/quarter-bricks and standard 2 x 2 in. modules. High efficiency eliminates need for heat-sinking aluminum baseplates common to most bricks. It comes in plastic package measuring 1.6 x 2 x 0.4 in. Options include 22 models with VOUTs from 1.2 to 15 V, IOUTs from 2 to 10 A, and VINs from 10 to 75 V. Free...
Read More »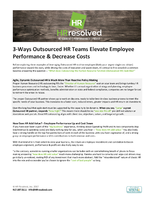 Is outsourcing your HR department the right call for your company? This white paper explores various factors for you to consider.
Read More »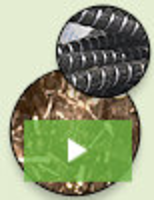 Fiber Reinforced Polymers (FRP), represents a truly groundbreaking advancement in structural reinforcement. Lightweight, strong, and green, they are changing the way the construction industry thinks about rebar. Unlike steel, FRPs don't rust and are far stronger than standard rebar. To learn why Fiber Reinforced Polymers are poised to change the way the world builds, see our video.
Read More »