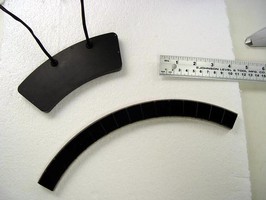 Applimotion's LARC Series motors now available to greater than 50 inch (1270mm) diameter, with axial heights as low as .4 inch (10mm). As a motor kit, the LARC motors can be integrated into existing mechanical systems to handle large diameters where only low torque is required. The motors can be used as moving coil or moving magnet systems for limited angle or full rotary applications. The motors...
Read More »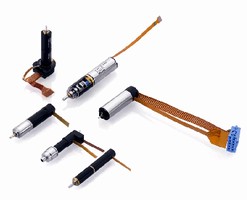 16 mm DC micromotors with speeds of up to 60,000 rpm Fall River, MA -maxon's EC16 is a brushless DC motor with a diameter of only 16mm, a length of 56mm and a power rating of 40 Watt! The speed range of this fast running motor is from 0 to 60,000 rpm. Lower speeds and a corresponding high torque can be implemented with a planetary gear from the maxon modular system. Brushless DC motors need the...
Read More »
I2 Motor combines drivers, controllers, and feedback devices within a brushless DC servomotor. Valencia, CA (November 1, 2007) - Specialty Motors, a manufacturer of custom engineered fractional horsepower electric motors, has announced its entry into the integrated motion control market with the introduction of the I2 Integrated Motor and Controller (patent pending). The I2 (for Integrated,...
Read More »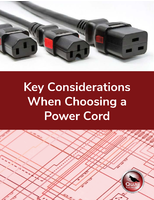 This white paper provides an overview of key considerations when choosing a power cord.
Read More »
Providing starting torque of 50 Nm, Series 319 features IP55 watertight rating and aluminum gear box. Using Hall sensor, motor is capable of detecting speed, position, and rotation, and issues data by means of independent digital outputs. Sensor provides 3 output channels and accurate position measuring due to 12 pulses/rev of motor.
Read More »
Suited for hand-held and battery-powered devices and machines, TGB2013 utilizes ironless-core motor technology, measures 2.0 in. dia x 3.87 in. long, and weighs 34 oz. It delivers 400 W (0.5 hp) of continuous shaft power with max efficiency of 86%. At 18 V, motor runs at 13,400 rpm, producing 40 oz-in. of torque while drawing 26 A. Linearity between torque and current allows peak torque of 240...
Read More »
Built for industrial environments, AC Series 9000 large synchronous bracket bearing and pedestal bearing machines are available based on application requirements. Both employ insulation system, available for fixed or adjustable speed applications, that minimizes effects of localized electrical stress and partial discharge. Available up to 1,800 rpm, 4- and 6-pole solid salient rotor is...
Read More »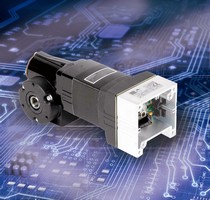 Mechatronics, or combining electronic and mechanical devices into one integrated system, has become increasingly common. Complexity and economics are behind this trend: one recent survey of engineers showed that 71% of their designs include microprocessors, sensors, actuators, circuit boards or other electronic products used to control mechanical components. However, 63% of the engineers who took...
Read More »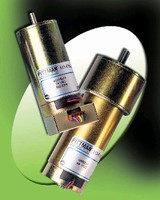 Designed with 2-pole stators, PITTMAN® Series 9000 incorporates 7-slot skewed armatures to minimize magnetic cogging and enable smooth, quiet-running operation. Commutators are diamond turned after armature assembly to ensure concentricity, while windings are resin-impregnated for reliability in incremental motion applications. Offered in 6 lengths from 1.82-3.35 in., motors can achieve max...
Read More »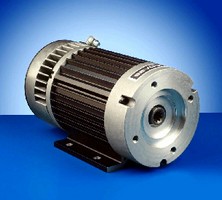 Accepting 24-80 Vdc input, Sevcon HypAC(TM) provides output from 1-5 kW. Unit operates at fixed speeds to assure consistent performance across varying operating voltages, and/or in compensation mode regulating speed relative to applied load. Offering alternative to dc systems, IP54-sealed permanent magnet motor provides soft-starting and accepts standard ANSI pump shaft interfaces. Applications...
Read More »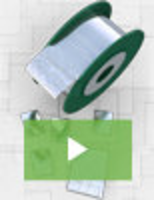 Indium Corporation has developed a new twist on traditional solder by developing a composite with a reinforced matrix internal structure. The result is a solder with increased strength and reliability. Check out this video to learn more about the mechanics behind the groundbreaking technology.
Read More »