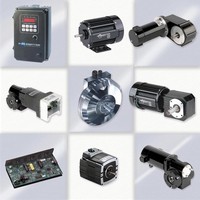 CHICAGO, IL (May, 2008) - Bodine Electric Company now offers over 1,000 standard models of AC induction, permanent magnet DC, and brushless DC fractional horsepower [FHP] gearmotors, motors, controls, and motor accessories. The range of standard products allows design engineers to evaluate quickly which technology best meets their application needs. Original Equipment Manufacturers (OEMs) can...
Read More »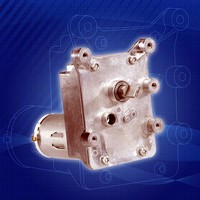 Designed for motorization of peristaltic positive displacement pumps, PPGM Series is offered with variety of customized adaptations to meet specific requirements. It features gearbox torque of 0.5 Nm nominal and operating voltage of 24 V, and is available in 16 and 30 W models. Wide range of gear ratios from 12.80 to 104 can create output speeds from 46-455 rpm. Encoders are available on some...
Read More »
Available in 2-wire and 5-wire versions with operating range of 2-50 W, Models EC 20 flat, EC 32 flat, and EC 45 flat include Hall sensors and 1-quadrant speed controller. In 2-wire version, speed acts proportionately to applied operating voltage of 10-28 V. Current limitation, under and over-voltage switch-off, and temperature monitoring are implemented as standard in all models. Motors are...
Read More »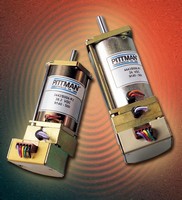 OFFERED IN THREE FRAME SIZES: PITTMAN® SLOTLESS BRUSHLESS DC SERVO MOTORS PROVIDE SMOOTH AND QUIET OPERATION OVER EXTENDED SERVICE LIFE Pittman® slotless brushless DC servo motors provide smooth and quiet operation associated with slotless stator construction and exhibit the extended service life typical with brushless technology. These motors can power a wide range of applications for the...
Read More »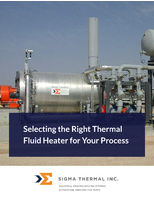 Do you know the important factors you should consider when comparing different types of thermal fluid heaters?
Read More »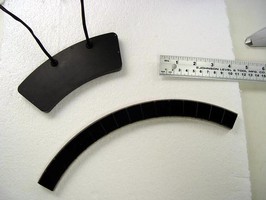 Applimotion's LARC Series motors now available to greater than 50 inch (1270mm) diameter, with axial heights as low as .4 inch (10mm). As a motor kit, the LARC motors can be integrated into existing mechanical systems to handle large diameters where only low torque is required. The motors can be used as moving coil or moving magnet systems for limited angle or full rotary applications. The motors...
Read More »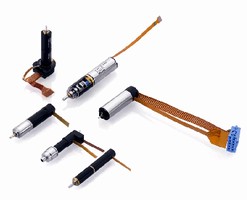 16 mm DC micromotors with speeds of up to 60,000 rpm Fall River, MA -maxon's EC16 is a brushless DC motor with a diameter of only 16mm, a length of 56mm and a power rating of 40 Watt! The speed range of this fast running motor is from 0 to 60,000 rpm. Lower speeds and a corresponding high torque can be implemented with a planetary gear from the maxon modular system. Brushless DC motors need the...
Read More »
I2 Motor combines drivers, controllers, and feedback devices within a brushless DC servomotor. Valencia, CA (November 1, 2007) - Specialty Motors, a manufacturer of custom engineered fractional horsepower electric motors, has announced its entry into the integrated motion control market with the introduction of the I2 Integrated Motor and Controller (patent pending). The I2 (for Integrated,...
Read More »
Providing starting torque of 50 Nm, Series 319 features IP55 watertight rating and aluminum gear box. Using Hall sensor, motor is capable of detecting speed, position, and rotation, and issues data by means of independent digital outputs. Sensor provides 3 output channels and accurate position measuring due to 12 pulses/rev of motor.
Read More »
Suited for hand-held and battery-powered devices and machines, TGB2013 utilizes ironless-core motor technology, measures 2.0 in. dia x 3.87 in. long, and weighs 34 oz. It delivers 400 W (0.5 hp) of continuous shaft power with max efficiency of 86%. At 18 V, motor runs at 13,400 rpm, producing 40 oz-in. of torque while drawing 26 A. Linearity between torque and current allows peak torque of 240...
Read More »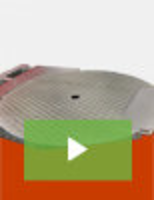 Are you in need of safer, more efficient transportation equipment? Do you feel like your delivery equipment could really use an upgrade? Check out this video, and learn about Halo Ramp Company's patented safety platforms, and how they help you bypass your trickiest delivery challenges.
Read More »