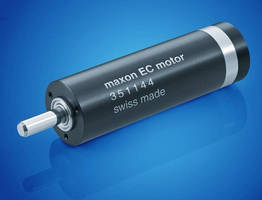 Available with footprint of Ã-˜25 x 84 mm, brushless EC 25 is designed for high speed applications of up to 70,000 rpm. Equipped with preloaded ball bearings and 2 pole Neodymium permanent magnet, unit is rated for nominal voltage of 36 Vdc and reaches nominal torque of up to 42.2 mNm, nominal speed 61,600 rpm. Motor-specific speed/torque gradient amounts to 44.9 rpm/mNm. Suitable...
Read More »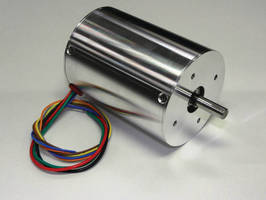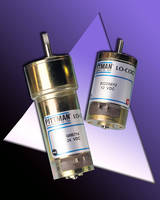 Pittman® "Series 8000" brush-commutated DC motors feature a 7-slot skewed armature design to minimize magnetic cogging (or reluctance torque) and promote smooth and quiet operation. This family of motors offers high performance and reliability to power applications ranging from data storage and medical equipment to semiconductor processing and automation machinery, among others. These motors...
Read More »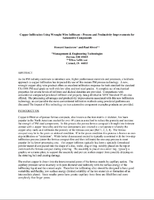 A comprehensive exploration of a new wrought copper alloy wire used in powder metallurgical infiltration methods.
Read More »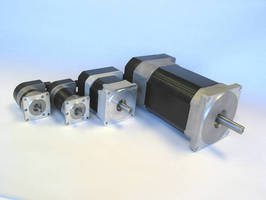 Suited for commercial and light-industrial OEM applications, I Series motors are available in NEMA frame sizes 17, 23, 34, and 56 and in multiple lengths for each, offering performance capability from 40-1,700 W continuous. They can provide continuous stall torque from 1-58 lb-in. and peak torque from 3.1-174 lb-in., depending on model. Motors can be customized with gearing, optical encoders,...
Read More »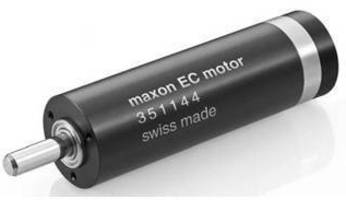 Measuring 25 mm in dia x 84 mm long, 250 W Model EC 25 offers friction-reduced, low-vibration operation over entire speed range. Rotor is equipped with preloaded ball bearings and 2-pole neodymium permanent magnet. With efficiency above 93% and speed/torque gradient of 44.9 rpm/mNm, motor is suited for high-speed, spindle-driven applications as required in medical technology or machine tools.
Read More »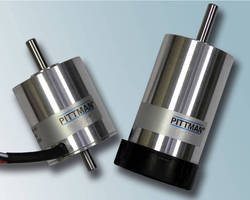 Pittman® Series 1300 slotted brushless DC servo motors deliver more power in a smaller and cost-effective package to maximize design flexibility and satisfy application requirements where space may be minimal. They are ideal for power applications in a wide range of industries, including data storage, medical/biotech, semiconductor processing, automation, and others requiring high performance,...
Read More »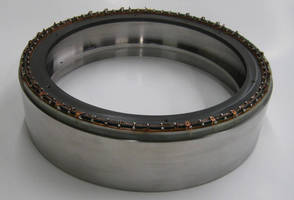 With ability to deliver controllable high speed/high shaft power without gearbox, TG14010 brushless DC ring motor can be used for direct drive ducted-fan applications in unmanned aerial vehicles and hub-mounted motors for unmanned ground vehicles. Unit supplies 50 ft-lb peak torque from 3.7 in. length by 13.55 in. dia package that weighs only 23 lb. It conserves energy with gyroscopic effect that...
Read More »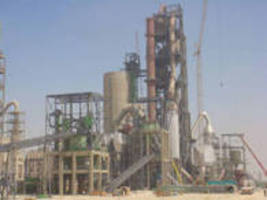 New production line under construction at Misr Beni Suef Cement Baden, Switzerland, June 2, 2009 - ABB, the leading power and automation technology group, has started delivery of electrification and automation systems ordered in 2008. ABB acts as a sub-supplier of the French company Polysius SAS; the end-user is Misr Beni Suef Cement Company (MBCC) in Giza, Egypt. The MBCC plant, located in Beni...
Read More »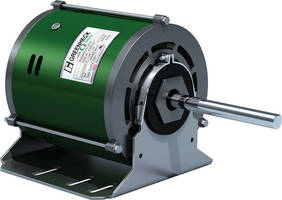 Available in Â-¼, ½ and ¾ hp sizes, electronically commutated high-efficiency motor Vari-Green is capable of operating from 20-100%. Unit offers 3 different control options including 0-10 Vdc input wiring, motor-mounted dial, or wall-mounted dial.
Read More »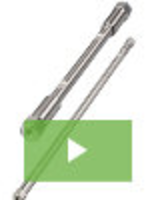 Jordi Labs provides materials solutions that set the standard for innovation and quality. Our line of GPC and GFC columns are on the cutting edge of precision manufacturing and a result of our uncompromising commitment to quality and customer service. See our video to learn more.
Read More »