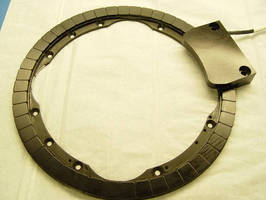 Applimotion's LARC Series available up to 1 meter in diameter. Driven by customer demand and new applications in large size with large scale through hole, Applimotion has expanded its offering to cover the need. Moving items at large diameters has always been a challenge when the mechanical structure cannot support a full size motor and the torque of a full size motor is not required. The LARC...
Read More »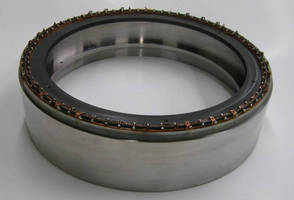 Delivering power to weight ratio of 6.4 hp/lb, compact TG14090 allows ducted-fan to generate 600 lb of thrust, depending on fan blade design. Low profile unit provides quiet operation and low power consumption. Utilizing cantilever fan blade design, hub can be designed for either open- or closed-operation. Motor configuration weighing 25.6 lb can produce shaft output of 163 hp.
Read More »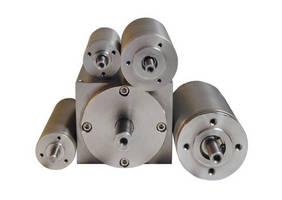 Available in diameters from 0.375-1.1 in., compact Pittman-® motors can develop speeds up to 70,000 rpm under varying loads and continuous torque ratings up to 15 oz-in., depending on model. All models feature high-energy neodymium magnets and incorporate patented Parallex winding geometry, which delivers high efficiency using less energy. Standard features include 2- or 4-pole rotor, 3-phase...
Read More »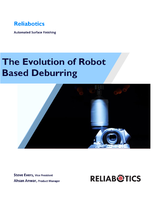 This white paper provides an overview into the evolution of robot-based deburring.
Read More »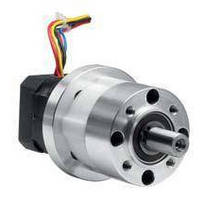 To complement its current range, Crouzet offers 5 new motor sizes and 2 new gearboxes, thus creating 14 new geared motor combinations. Launched in December 2009, these new part numbers make the offer even more flexible: more power, more torque, more compact, more control... and less noise! A variety of mechatronics assemblies tailored to the needs of integrators and OEMs. Introduced in the early...
Read More »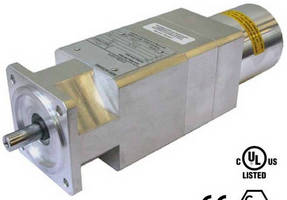 Comprised of UL-Listed permanent magnet servomotors, EX series is designed for use in hazardous atmospheres. Explosion-proof housings make motors capable of bearing internal explosions without risk of propagation to neighboring environment. Offered in 2 versions allowing compliance with North American (UL) or European (ATEX) safety standards, series is based on 10-pole design and available with...
Read More »

Accepting any 24-28 Vdc source, including battery power, Model MMP-TM55-36-28V with integral brake measures 2.2 in. dia x 7.2 in. long and has keyed output shaft of 0.500 in. dia x 1.5 in. long. Mounting is accomplished with 4 face mount M5 threaded holes, equally spaced on 40 mm dia B.C. Requiring 2.1 A at 28 Vdc to generate full load torque, gearmotor features True Planetary Gearing with Delrin...
Read More »
Toshiba International Corporation, February 1, 2010 - As an active participant in the effort to stimulate the US economy, Toshiba offers several motors and adjustable speed drives that are fully compliant with the Buy American requirements of section 1605 of the American Recovery and Reinvestment Act of 2009, Public Law 111-5 (ARRA) for manufactured goods. Not only is Toshiba maintaining its...
Read More »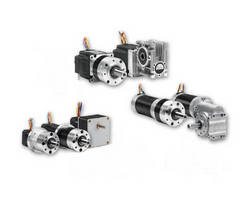 Offered with complete tool kit of selectable gear boxes, controllers, brakes, and smart drives, BLDC motors feature wide range of options for power, speed, torque, and size and can be quickly assembled in different custom configurations. They feature continuous power up to 400 W, speeds from 1,500-6,100 rpm, and max torque constants up to 198 oz-in./A. Available with factory-mounted optical or...
Read More »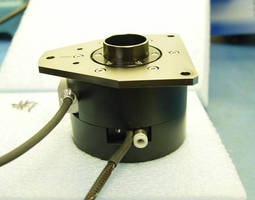 Applimotion has taken its popular UTS slotless frameless motors and created a packaged direct drive motor system. For applications that require tight speed control and ultimate smoothness for scanning or positioning, these direct drive motors can't be beat. Slotless motor technology coupled to direct drive precision mechanics and high resolution encoders make the perfect combination for...
Read More »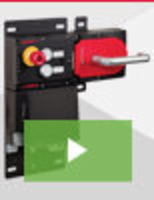 The new MGB with EtherNet/IP is a leap forward in access door safety. Designed for easy installation, flawless performance, and long service life, it is engineered with robust features and cutting-edge technology that places it firmly at the leading edge of the door safety device industry. To learn all about the benefits of the Euchner MGB, see our video.
Read More »