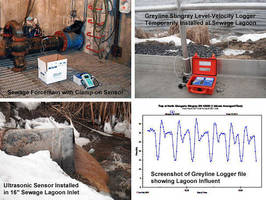 An Ontario municipality deploys Portable flowmeters to solve flow rate discrepancies between sewage pump station effluent and lagoon influent flowmeters Faced with suspension of construction permits due to flow rate uncertainty, the Township of North Glengarry called on Greyline Instruments to help troubleshoot two permanently installed flow meters. The Problem... The forcemain meter at the pump...
Read More »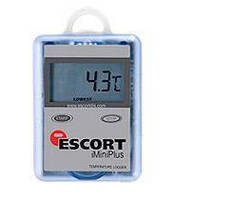 Cost- Effective Solution for Blood Cold Chains CHESTERLAND OH - The World Health Organization estimates that 2% of once-usable blood for crucial transfusions may be rejected by blood banks for various safety reasons--a waste of a potentially lifesaving resource. The safe storage and transportation of blood and blood products is absolutely necessary to protect these critical supplies so they can...
Read More »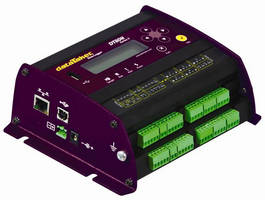 Performing remote monitoring and control tasks, DT80M is suited for where frequent access is infeasible. Cellular modem enables remote access and automated data transfer to email or FTP, while alarm and programming capabilities enable loggers to process variety of measurements and initiate actions on their own. Real-time DAQ solution has LCD and 5-15 Universal Analog Sensor Channels at -
Read More »
Two key initiatives in this transformation are smart manufacturing/Industry 4.0 and the emphasis on increased collaboration between stakeholders.
Read More »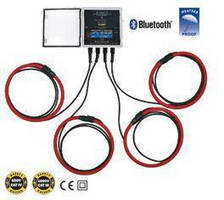 Simple Logger II AL834 with Bluetooth Adapter CHESTERLAND OH - CAS DataLoggers has partnered with AEMC Instruments to announce the new Simple Logger II Model AL834, a 4-channel AC current data logger with 4 integral AmpFlex flexible current probes and integrated Wireless Bluetooth communication for monitoring and configuration. Each flexible probe measures 24 inches long and can easily wrap...
Read More »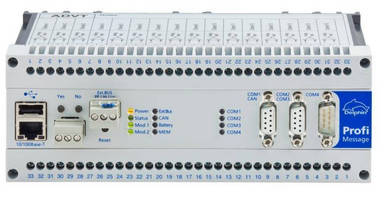 New Data Acquisition, Monitoring and Automation Solution CHESTERLAND OH - CAS DataLoggers has partnered with Delphin Technology to offer the new Delphin ProfiMessage system, the latest high-speed, precision solution for data acquisition, industrial process monitoring, and automation of machinery and test stands. ProfiMessage is a state-of-the-art modular measurement system that utilizes master...
Read More »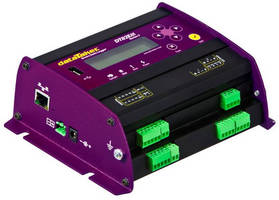 For environmental applications where network connections or access may not be available, stand-alone DT82EM features analog, digital, and universal channels; USB memory stick support; 18-bit resolution; display; and cellular modem. Latter provides email and SMS support for automated data and alarm transfer from remote sites. Also included, dEX Web-based software offers operator interface for...
Read More »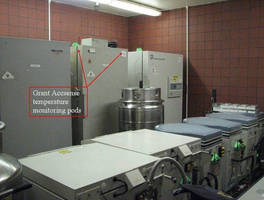 CHESTERLAND OH - Abstract: Hospital facilities face potential concerns when relying on cryogenic freezers to store high-valued samples which include blood and medical specimens worth considerable amounts of dollars and time spent during critical research. CAS DataLoggers experience and knowledge was elected to assist in determining the most effective and efficient solution to prevent devastating...
Read More »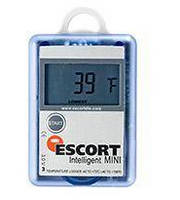 Mini-Loggers Form A Low-Cost Yet Efficient Monitoring Solution CHESTERLAND OH - CAS DataLoggers recently provided the data logging solution for a slaughterhouse which frequently shipped chilled and frozen meat products to far-off distribution centers and markets. The slaughterhouse had a constant and critical need to maintain the temperature of its many products in cold storage and avoid spoilage...
Read More »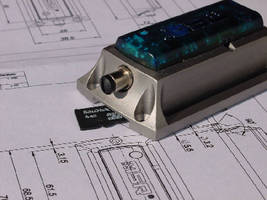 Able to record and store over 2 million measurement parameters as standard, MSR145 is available with removable microSD card that increases capacity to 1 billion parameters. Card can be changed during measurements, allowing user to evaluate saved data at any time. With analog inputs, user can connect individual external sensors to expand applications. Examples include monitoring transportation of...
Read More »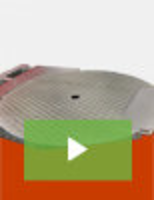 Are you in need of safer, more efficient transportation equipment? Do you feel like your delivery equipment could really use an upgrade? Check out this video, and learn about Halo Ramp Company's patented safety platforms, and how they help you bypass your trickiest delivery challenges.
Read More »