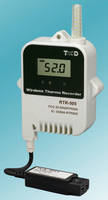 Constructed to be IP64 water resistant, RTR-505TC comes with LCD and can measure and record temperatures from -199 to +1,300-
Read More »
DT80M Data Logger Monitors Methane Gas CHESTERLAND OH - August 1, 2011 PMP Environmental's tapioca starch plant in Sumatra, Indonesia became increasingly concerned about the impact of greenhouse gas emissions and rising energy costs. These factors became the impetus for the plant to search for a solution to these pressing environmental issues, and eventually the plant began considering biogas, a...
Read More »
Escort iLog Humidity Data Logger CHESTERLAND OH - August 1, 2011 - CAS DataLoggers recently provided the data logging solution for a small winery involved in growing, producing and transporting grapes and wine, an extremely temperature- and humidity-sensitive process. Most parameters defining the microclimate of the grape crop could be attributed to both temperature and humidity: rain caused an...
Read More »
Featuring 4 kHz, digital PID loop closure with spare analog and digital inputs, RAPID 19 in., 3U rackmount controller provides real-time control and acquisition for dynamometers and servo-hydraulics test cell applications. Preconfigured I/O with screw terminal connectors enable channel connectivity, while externally accessible switches allow for configuring voltage or current inputs. Ribbon cable...
Read More »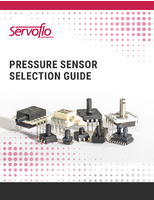 This white paper provides information and a guideline for pressure sensor selection.
Read More »
Designed for real-time fleet monitoring applications, Micro MSP collects real-time data from remote field-based sensors, instruments, and control systems for immediate viewing via Web. Device is designed to last for 5 years min in field. It operates from internal rechargeable lithium battery, supplemented by solar power or other renewable energy source, and integrates GPRS cellular modem. Sensor...
Read More »
Respectively, cDAQ-9191, -9181, and -9171 are 1-slot NI CompactDAQ chassis for 802.11 Wi-Fi, Ethernet, and USB. There are 50+ measurement-specific modules featuring multiple electrical and sensor connectivity options that can be combined with any chassis to create customized systems specific to application needs. Operating from 0 to +55-
Read More »
ESCORT iLog 2 External Temperature Data Logger CHESTERLAND OH - CAS DataLoggers recently provided the temperature data logger solution for a farmer breeding cows via artificial insemination methods to ensure optimum fertility and herd quality while avoiding the cost of keeping or borrowing a stock bull. Using this approach, all resources were devoted to the successful fertilization of the...
Read More »
CHESTERLAND OH - Malaysian automobile manufacturer Proton needed to test the air conditioning performance of its newly developed A/C system installed in their new Proton Persona 1.6 M-Line test car. During these rigorous tests, air conditioning performance was confirmed under several different test patterns measuring such factors as ambient temperatures and air pressure. Some of these tests were...
Read More »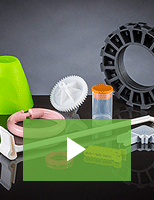 The Rodon Group is a proven leader in high-volume, close tolerance injection molding. We offer globally competitive, innovative manufacturing solutions for a broad range of industries. Check out our video to learn more.
Read More »