Able to accommodate variety of applications with diverse measurement types, dataTaker Series 3 dataloggers are built to withstand operation in harsh environments and years of constant use. Cold junction compensation is available using RTD sensor, accurate to 0.1%, while single-ended 2-wire resistance measurements allow 3 resistance measurements per input channel. Additionally, 5 V terminal is...
Read More »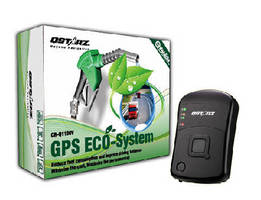 Using ECO Beep Alert, GPS ECO-System interactively prompts drivers to improve driving behavior during idle, over speed, rapid acceleration, and hard braking. Integrated QVehicle software analyzes driving behavior and fuel efficiency in systematical way, illustrating behavior via Google maps or statistical reports. In addition to analyzing employees' driving behavior by date interval, person,...
Read More »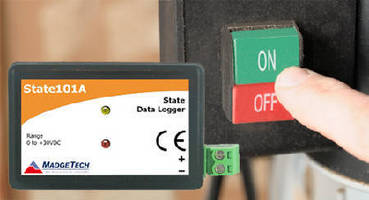 Featuring 4 Hz reading rate and 10-year battery life, State101A uses non-volatile memory to hold up to 406,323 states. Unit offers battery life indicator, optional password protection, and manual start/stop function that can be executed multiple times without downloading data in between studies. Applications include examining efficiency of heating and cooling systems, monitoring power supply...
Read More »
Delphin TopMessage Data Acquisition and Control System CHESTERLAND OH - August 15, 2011 - CAS DataLoggers recently provided the data acquisition solution for Twin-Tec, a German developer and manufacturer of environmentally friendly products and technologies for reducing exhaust emissions, including a wide range of diesel particulate filters and catalytic converters for automotive applications....
Read More »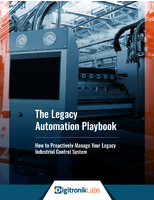 How to Proactively Manage Your Legacy Industrial Control System
Read More »
Grant SQ2020 Portable Universal Input Data Logger CHESTERLAND OH - August 15, 2011 - CAS DataLoggers recently provided the data logging solution for global defense and security company BAE Systems Ltd., which was producing its sophisticated Sting Ray torpedoes to the British government's Ministry of Defence. Naturally the company had to thoroughly inspect and test the weapons to guarantee that...
Read More »
For the Best-Selling dataTaker DT8x Series of Data Loggers CHESTERLAND OH - Users working with the best-selling dataTaker DT8x series of data loggers can easily upgrade their firmware remotely with the use of dataTaker's DeTransfer supervision software, provided as a free download from the manufacturer. The DT8x series is renowned for its flexibility across many applications, its rugged and...
Read More »
Grant SQ2010 Portable Universal Input Data Logger CHESTERLAND OH - CAS DataLoggers recently provided a data logging solution for Stanford University's Department of Pediatrics, Neonatology Division, initiating a research project to acquire data on infant skin temperatures for continuous patient monitoring. Surface temperature sensors connected to portable data loggers were recognized as the most...
Read More »
Rohrback Cosasco launched a newly redesigned corrosion/erosion data-logger. The newly redesigned Microcor-® Corrosion/Erosion Rate Data-Logger MWT-3905-MDL (MDL) is the next generation in remote corrosion/erosion monitoring data-loggers, featuring an all-in-one design, lower cost, and improved battery life. The corrosion/erosion data-logger's new extended 5 year battery life ensures years, not...
Read More »
Supplied with 3 AC current clamps and DAQ software, PicoLog CM3 measures power consumption of line-connected equipment, building supplies, and machinery. Three channels allow instrument to monitor current, from 0-200 A, in single- or 3-phase AC installations with accuracy of -
Read More »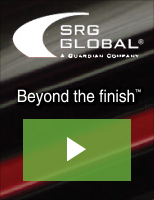 SRG Global's automotive coatings enhance the structural integrity of the finished part while also improving vehicle efficiency. Check out our video to learn more.
Read More »