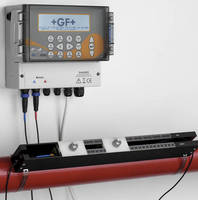 Incorporating Transit-Time DSP measurement capability, portable Portaflow 220/330 and fixed installation Ultraflo 3000/4000 display instantaneous fluid flow rates or velocity and totalized values. Products, able to output data directly to PC/printer or store data in internal memory, provide sampling resolution of 50 psec as well as continuous single level indication. Devices also offer...
Read More »
Accepting 3-wire screw terminal attachments, Model RTR-505Pt features temperature range of -199 to +650-
Read More »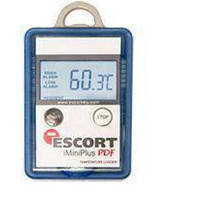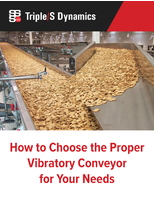 At Triple/S Dynamics, our goal is to match every single client to a conveyor system that meets their unique needs. This guide aims to provide information on the different types available to help you make the best decision.
Read More »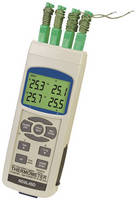 Featuring backlit display capable of simultaneously showing up to 4 channels, RDXL4SD accepts up to 4 thermocouples (types J/K/T/E/R/S) or 2 Pt100 ohm 2-wire sensors. Portable unit, supplied with analysis functions, can sample, process, and present measurements without being connected to computer. Features include real-time SD memory card with 1-16 GB capacity, built-in clock and calendar, and...
Read More »
Now View Data At a Glance With New 'DT-Remote' Application CHESTERLAND OH-CAS DataLoggers has good news for dataTaker operators: a new third-party application called DT-Remote now allows iPhone, iPad, iPod touch and Android OS-based device users to view their real-time data collected from remote dataTaker systems. DT-Remote connects users of these mobile devices with their remote dataTaker data...
Read More »
For the Popular Grant Squirrel 20XX Series DataLoggers CHESTERLAND OH - With each new release of Grant's user-friendly Squirrelview software, there is often also a new firmware release for the bestselling Grant Squirrel 20XX series dataloggers. This quick tutorial shows users step by step how to update the firmware on their Squirrel data loggers. First plug the SQ20XX data logger into your PC...
Read More »
To meet real-time data acquisition, remote monitoring, and control needs, Series 3 DT80 offers communications capabilities that include RS232 with modem support, USB, Ethernet, and USB memory stick ports. Other features include 5 V terminal to power external devices with limit of 25 mA, 5-15 universal analog and 12 digital channels, 4 high-speed counter inputs, phase encoder inputs, and...
Read More »
For the DT8X Family of Data Loggers CHESTERLAND OH - To measure the resistance of a particular device, the bestselling dataTaker DT8x family of data loggers uses the common technique of sourcing a highly accurate current through the device, measuring the resulting voltage, and then calculating the resistance as V/I. There are 2 current sources available at 2.5 mA and 200 uA, and to avoid a...
Read More »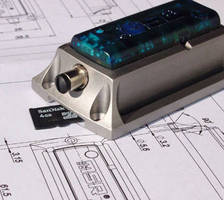 Available with microSD card slot, Model MSR145 can store over 1 billion readings with number of parameters simultaneously and 12-bit resolution. SD card can be changed during on-going experiments, allowing user to evaluate saved data at any time. Available with temperature, humidity, pressure, light, and 3-axis acceleration sensors, battery-powered logger features selectable input configurations,...
Read More »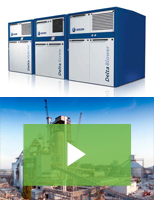 Aerzen offers blowers and compressors for challenging cement applications such as pneumatic conveying from raw mill to raw meal silos, combustion air, cement silos fluidization, and more. At Aerzen, safety is our top priority. Check out our video to learn more.
Read More »