High-performance polymers are among the key materials of the future. As a result of their outstanding material properties, they are well-suited for numerous applications such as aviation, medical devices or mechanical engineering: this group of materials stands out due to an extraordinary combination of properties such as flame retardance, light weight, high tensile strength and biocompatibility....
Read More »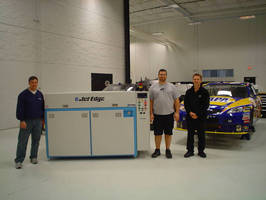 NASCAR Team Waterjet Cuts 250 Parts for Each Racecar (CORNELIUS, N.C. - December 9, 2008) - Michael Waltrip Racing (MWR) has installed a 90,000 psi Jet Edge X-Stream xP90-100 waterjet intensifier pump at its fabrication shop in Cornelius, N.C. The pump will power MWR's Jet Edge waterjet cutting system, which it uses to make parts for its three NASCAR Sprint Cup Series teams and its NASCAR...
Read More »
With pressures up to 60,000 psi, waterjet cutting services are available for materials such as rubber, cork, glass, marble, silicon, granite, metals (including titanium), and concrete. X- and Y-axis capabilities are 6 and 12 ft, respectively, and motorized Z-axis has 8 in. range; pieces have also been cut upwards of 16 in. Able to import any CAD file or scan drawings directly, service uses...
Read More »
Kent, WA - Oct. 13, 2008 - Flow International Corporation, the world's leading developer and manufacturer of industrial waterjet machines for cutting and cleaning applications, and Airbus today hosted a special reception in recognition of a previously announced Airbus award of a $30 million contract to Flow for production of waterjet machines. These machines will be built and installed over the...
Read More »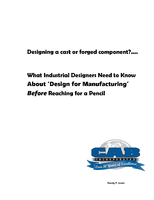 To learn more about how you can save time and money with design for manufacturing strategies, download now.
Read More »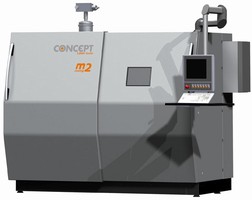 Following the announcement that it has been chosen by Concept Laser GmbH as the exclusive United Kingdom and Republic of Ireland distributor for Concept Laser's Additive Manufacturing systems, ES Technology is pleased to announce the sale of the first M2 machine to Airbus UK, which becomes the first UK based Customer. The aircraft manufacturer will be using the M2 in its material and process...
Read More »
For machining components made from composites and high-strength materials, water jet cutting offers significant advantages: shorter machining time, raw material cost savings, and a smoother kerf. According to Dan McKeeman, director of Atlantic Fasteners' made-to-print services division, the process is ideal for intricate cutting. Water jet cutting is effective for any hard material, short of...
Read More »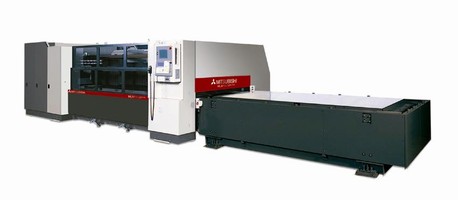 4th High Speed Laser Cutting Machine Accelerates Production, Reduces Turnaround Hanover, PA, August 28, 2008 -- Wilke Enginuity, Inc., a provider of a variety of precision laser cutting and CNC machining services, is proud to announce that they have added a fourth state-of-the-art high speed laser cutting machine to their already robust manufacturing facility. This is the most modern laser...
Read More »
Clover, SC, August 6, 2008 - Springfield Manufacturing LLC (SMLLC) proudly announces that their Quality Management System has received certification as compliant to ISO 9001:2000 and AS9100-B in accordance with AS9104A, on 01 August 2008. Bureau Veritas Certification North America, Inc. located in Jamestown, NY has been chosen as SMLLC's partner in the certification process. This achievement was...
Read More »
Kent, WA - August 6, 2008 - Flow International Corporation, the world's leading developer and manufacturer of industrial waterjet machines for cutting and cleaning applications announced that it has received purchase orders for four systems under the recently awarded contract to exclusively supply Airbus with Composite Machining Center (CMC) abrasive waterjet and routing machine tool systems to...
Read More »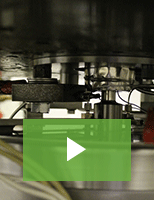 Test Devices helps you ensure the safety and efficiency of your high performance machines with cutting edge spin testing, rotor engineering, and precision balancing capabilities. Check out the video to learn more.
Read More »