For machining components made from composites and high-strength materials, water jet cutting offers significant advantages: shorter machining time, raw material cost savings, and a smoother kerf. According to Dan McKeeman, director of Atlantic Fasteners' made-to-print services division, the process is ideal for intricate cutting. Water jet cutting is effective for any hard material, short of...
Read More »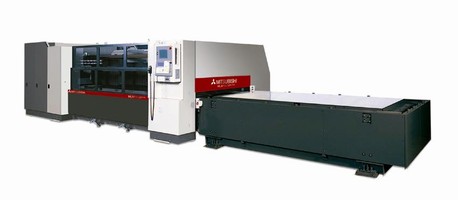 4th High Speed Laser Cutting Machine Accelerates Production, Reduces Turnaround Hanover, PA, August 28, 2008 -- Wilke Enginuity, Inc., a provider of a variety of precision laser cutting and CNC machining services, is proud to announce that they have added a fourth state-of-the-art high speed laser cutting machine to their already robust manufacturing facility. This is the most modern laser...
Read More »
Clover, SC, August 6, 2008 - Springfield Manufacturing LLC (SMLLC) proudly announces that their Quality Management System has received certification as compliant to ISO 9001:2000 and AS9100-B in accordance with AS9104A, on 01 August 2008. Bureau Veritas Certification North America, Inc. located in Jamestown, NY has been chosen as SMLLC's partner in the certification process. This achievement was...
Read More »
Kent, WA - August 6, 2008 - Flow International Corporation, the world's leading developer and manufacturer of industrial waterjet machines for cutting and cleaning applications announced that it has received purchase orders for four systems under the recently awarded contract to exclusively supply Airbus with Composite Machining Center (CMC) abrasive waterjet and routing machine tool systems to...
Read More »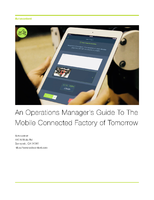 This white paper provides an overview of mobile technology for managing your manufacturing facility, while also discussing the advantages of being an early adopter.
Read More »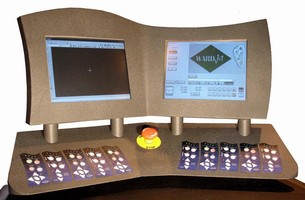 Come see us at FabTech Tallmadge, Ohio - July 8, 2008 - WARDJet, Inc. a leading manufacturer of waterjet cutting machines, now offers over 20 models for customers to choose from. WARDJet produces systems with multiple 5 axis abrasive or water only cutting heads. WARDJet also specializes in custom machine applications with a huge selection of options that can be mounted on the units such as height...
Read More »
Following the announcement that it has been chosen by Concept Laser GmbH as the exclusive United Kingdom and Republic of Ireland distributor for Concept Laser's Additive Manufacturing systems, ES Technology will unveil the M2 LaserCUSING® machine at the forthcoming TCT exhibition in October. LaserCUSING® Live ! The M2 LaserCUSING® CAD-to-metal machine, will demonstrate its...
Read More »
G&L Precision Die Cutting's High Barrier Packaging San Jose, California --- June 22, 2008 - G&L Precision Die Cutting offers high barrier aluminum foil laminate pouches for protective packaging of diagnostic tests, microtiter plates and other medical devices that are sensitive to UV light, moisture and oxygen permeation. Standard materials include re-closable zipper bags for microplates, aluminum...
Read More »
KENT, Wash., June 15, 2008 - Flow International Corporation (NASDAQ: FLOW), the world's leading developer and manufacturer of ultrahigh-pressure (UHP) waterjet technology, will showcase 87,000 psi waterjet cutting and introduce FlowConnex, the company's next generation of interconnectivity for waterjet operations. Flow's HyperPressure technology enables faster, more cost-effective cutting, lower...
Read More »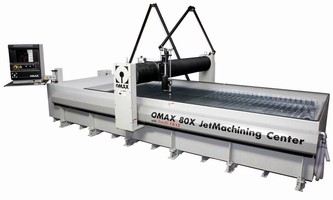 Measuring 265 x 152 in., Model 80X JetMachining® Center has Intelli-TRAX traction drive that enables expansion of cutting envelope to 20 ft. It features X-Y travel of 165 x 80 in., Intelli-MAX® Software, programmable motorized Z-axis with precision MAXJET® 5 Nozzle Assembly, high pressure direct drive pump, and rapid water level control for submerged cutting. System can...
Read More »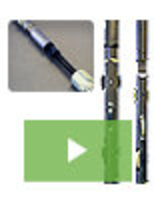 For over 35 years our Wheeled Rod Guide Couplings, have been at work in oil fields across the globe. Our products are engineered to extend the service life of sucker rods and tubing, delivering cutting-edge innovation that enhances oilfield operation, maximizes output, and enhancing overall operations. To learn about the advantages of using Wheeled Rod Guide Couplings in your wells, see our video.
Read More »