Powered by Intel® Atom™ E3800 series CPUs, EMB-BT2/-BT4 are built to negate such problems as vibration and mechanical breakdown from moving or changing of parts. Heat sinks ensure complete dissipation, and ATX power specifications require only 12 V. Suited for factory automation applications, boards both support dual LAN and mSATA, offer 2 LVDS sockets, and provide up to 6 COM ports and...
Read More »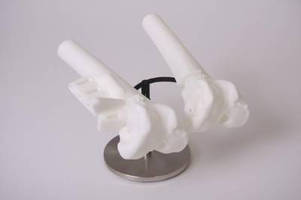 Incorporating Mimics® Innovation Suite software, 3D Printing services for anatomical models, training, and consultation, Materialise Hospital Solution will assist with making 3D Printing in hospitals safe and accessible, and enable clinicians to address unique needs of each patient. Software and models can be used to explain patient's condition to families, assist in diagnosing complex...
Read More »
Louvain-la-Neuve, Belgium –Â- Barco Silex, a leading provider of cryptography IP cores, today announced that Dialog Semiconductor, the provider of smart wireless solutions, successfully integrated the Barco Silex BA431 IP core into its short range wireless communication ASIC. This core is a FIPS-140-2-certified deterministic random bit generator (DRGB) combined with a True Random Generator...
Read More »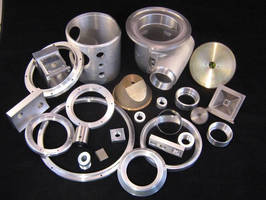 Vulcan GMS has added new capabilities in our machining department. We have always offered machining capabilities focused on lead and tungsten manufacturing services. Vulcan continues to offer these unique capabilities but we have expanded by adding a dedicated machining cell to focus on other materials including; aluminum, steel, copper, brass, molybdenum, tin, bismuth, plastics and more. This is...
Read More »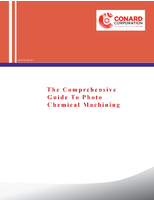 There are many benefits that photo chemical machining can provide for your precision components. Download this white paper, and learn everything you need to know about this versatile process.
Read More »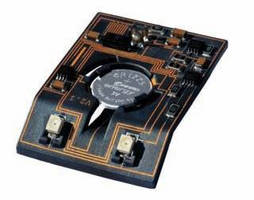 Milpitas, CA — FCT Assembly announces that the A-Laser Division will discuss its new laser direct structuring (LDS) capability in Booth #235 at the BIOMEDevice Show, scheduled to take place December 3-4, 2014 at the San Jose Convention Center in California. The introduction of laser direct structuring (LDS) has revolutionized the molded interconnect device (MID) market, bringing flexibility to...
Read More »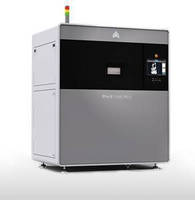 • Builds on ProX™ 500's superior part quality, precision and durability • ProX 500 Plus has expanded range of new materials and offers new faster print speeds and higher resolution • New materials include glass-filled DuraForm® ProX GF, aluminum-filled DuraForm ProX AF+ and DuraForm ProX EF nylon ROCK HILL, S.C. –Â- 3D Systems (NYSE:DDD) today announced it will preview...
Read More »

Inkcups Now (ICN), the pioneers of direct computer to plate etching, has expanded their pad printing laser platemaking (clichÃ-©) department in order to handle higher demand. Direct computer to plate etching is the finest way to create pad printing plates. Laser plates enable first generation etching with exceptional detail, depth and halftone control. For more information about Inkcups...
Read More »
El Paso, TX –Â-  Stewart EFI Finishing, LLC is pleased to announce the installation of a rack line for Silver and Copper plating. "Rack silver plating is in demand by manufacturers of large size electrical conductors and circuit protection devices. Stewart EFI Finishing is unique in the Southwestern U.S. to offer this process. The addition of our new line broadens our commitment to...
Read More »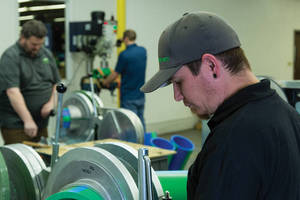 The polypropylene-random pipe company's prefab services have been saving on labor time and making installations easier for over a year. Lindon, UT – Aquatherm North America, which celebrates 10 years of successful sales of its polypropylene piping systems in North America next year, officially opened a custom prefabrication operation at its Lindon, UT headquarters. As the marketing and...
Read More »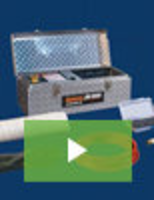 The lightweight, compact JM-1000 Mini-Jet clears grease, sand, and ice with a high pressure water jet.
Read More »