El Paso, TX –Â-  Stewart EFI Finishing, LLC is pleased to announce the installation of a rack line for Silver and Copper plating. "Rack silver plating is in demand by manufacturers of large size electrical conductors and circuit protection devices. Stewart EFI Finishing is unique in the Southwestern U.S. to offer this process. The addition of our new line broadens our commitment to...
Read More »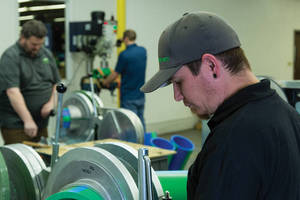 The polypropylene-random pipe company's prefab services have been saving on labor time and making installations easier for over a year. Lindon, UT – Aquatherm North America, which celebrates 10 years of successful sales of its polypropylene piping systems in North America next year, officially opened a custom prefabrication operation at its Lindon, UT headquarters. As the marketing and...
Read More »
Xcentric Mold Engineering's innovative injection molding process offers developers a competitive advantage in part creation. Fast time to market is crucial in product development. It's the difference between innovators and imitators. So it's only natural for designers and engineers to want to partner with a manufacturer that gives them a competitive advantage, both in terms of...
Read More »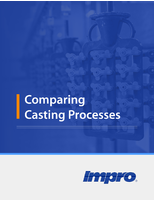 This white paper compares and contrasts common casting processes.
Read More »
-Â-        Unveils its newest and most advanced products and services -        Demonstrates its groundbreaking engineers' desktop workflow platform -        Celebrates its deep commitment to education with TCT Bright Minds ROCK...
Read More »
Providing fully automated basket or barrel processing, Zinc Phosphate and Bonderlube line achieves tight industry standards for CR, HR, and AL substrates. Line features 6,000 lb rated hoists and processing tank parameters of 68 x 60 x 56 in. Additionally, line has capabilities of acid station if needed, along with option for part to be dried or dipped in rust preventative oil, depending on...
Read More »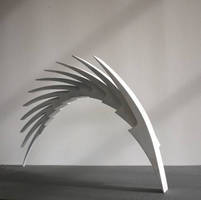 The renaissance of New York City will culminate with the completion of the new World Trade Center Complex. AMECO USA has been selected to produce 3 fine art aluminum sculptures for the Transportation Hub due to open in the summer of 2015. These fine art pieces, designed by world-renowned artist Santiago Calatrava, will be up to 18 feet tall and 30 feet long. Placed in various locations around the...
Read More »
Company Experts to Discuss and Demonstrate New Products, Solutions, and Technologies RADNOR, PAÂ- – Airgas, Inc. (NYSE: ARG), one of the nation's leading suppliers of industrial, medical, and specialty gases, as well as welding gases, consumables, and equipment, and related products, today announced that its Advanced Fabrication Technologies group will attend and exhibit at FABTECH...
Read More »
At the recent World Solar Congress, a gathering of alternative energy's top executives that took place October 14 and 15 in Shanghai, ASM Assembly Systems' DEK Solar was again honored with an award for innovation.Â-    Voted on by all World Solar Congress participants, the significant technology contributions of DEK Solar in 2014 were recognized with this year's...
Read More »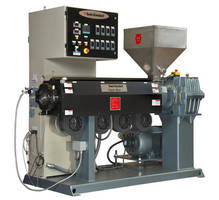 (Pawcatuck, Conn.) – Davis-Standard, LLC looks forward to kicking off 2015 at the Arabplast show, January 10-13 in Dubai at booth #5D120. Arabplast is the largest plastics, petrochemicals and rubber industry tradeshow in the MENA (Middle East and North Africa) region, presenting a valuable opportunity for Davis-Standard to promote technology in blown film, cast film, extrusion coating, foam,...
Read More »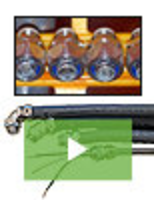 Anamet Electrical's 316 Stainless steel SEALTITE® fittings and UL-listed cord grips protect sensitive wiring components from fluids, corrosive contaminations, bumps, and abrasions with a steel core and liquid tight conduit jacket. Check out this video to learn more.
Read More »