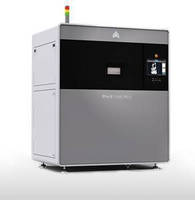 • Builds on ProX™ 500's superior part quality, precision and durability • ProX 500 Plus has expanded range of new materials and offers new faster print speeds and higher resolution • New materials include glass-filled DuraForm® ProX GF, aluminum-filled DuraForm ProX AF+ and DuraForm ProX EF nylon ROCK HILL, S.C. –Â- 3D Systems (NYSE:DDD) today announced it will preview...
Read More »

Inkcups Now (ICN), the pioneers of direct computer to plate etching, has expanded their pad printing laser platemaking (clichÃ-©) department in order to handle higher demand. Direct computer to plate etching is the finest way to create pad printing plates. Laser plates enable first generation etching with exceptional detail, depth and halftone control. For more information about Inkcups...
Read More »
El Paso, TX –Â-  Stewart EFI Finishing, LLC is pleased to announce the installation of a rack line for Silver and Copper plating. "Rack silver plating is in demand by manufacturers of large size electrical conductors and circuit protection devices. Stewart EFI Finishing is unique in the Southwestern U.S. to offer this process. The addition of our new line broadens our commitment to...
Read More »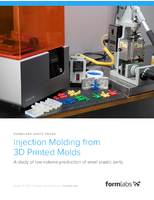 Check out this white paper to see how 3D printing may be a beneficial alternative to traditional mold making processes.
Read More »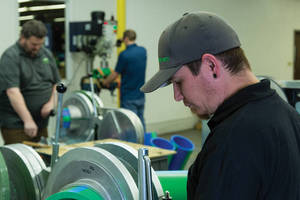 The polypropylene-random pipe company's prefab services have been saving on labor time and making installations easier for over a year. Lindon, UT – Aquatherm North America, which celebrates 10 years of successful sales of its polypropylene piping systems in North America next year, officially opened a custom prefabrication operation at its Lindon, UT headquarters. As the marketing and...
Read More »
Xcentric Mold Engineering's innovative injection molding process offers developers a competitive advantage in part creation. Fast time to market is crucial in product development. It's the difference between innovators and imitators. So it's only natural for designers and engineers to want to partner with a manufacturer that gives them a competitive advantage, both in terms of...
Read More »
-Â-        Unveils its newest and most advanced products and services -        Demonstrates its groundbreaking engineers' desktop workflow platform -        Celebrates its deep commitment to education with TCT Bright Minds ROCK...
Read More »
Providing fully automated basket or barrel processing, Zinc Phosphate and Bonderlube line achieves tight industry standards for CR, HR, and AL substrates. Line features 6,000 lb rated hoists and processing tank parameters of 68 x 60 x 56 in. Additionally, line has capabilities of acid station if needed, along with option for part to be dried or dipped in rust preventative oil, depending on...
Read More »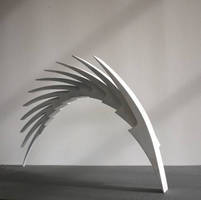 The renaissance of New York City will culminate with the completion of the new World Trade Center Complex. AMECO USA has been selected to produce 3 fine art aluminum sculptures for the Transportation Hub due to open in the summer of 2015. These fine art pieces, designed by world-renowned artist Santiago Calatrava, will be up to 18 feet tall and 30 feet long. Placed in various locations around the...
Read More »
Company Experts to Discuss and Demonstrate New Products, Solutions, and Technologies RADNOR, PAÂ- – Airgas, Inc. (NYSE: ARG), one of the nation's leading suppliers of industrial, medical, and specialty gases, as well as welding gases, consumables, and equipment, and related products, today announced that its Advanced Fabrication Technologies group will attend and exhibit at FABTECH...
Read More »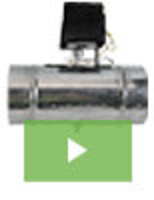 Alan Manufacturing has a long history of developing innovative solutions for HVAC applications. With over 1,000 product designs under our belt, we have gained a reputation as the go-to source for HVAC dampers, hardware, duct supports, zone control systems, and much more. Adding to this extensive list of achievements we now announce the release of our new line of Fresh Air Intake products. Designed to meet ASHRAE 62.2 standards, they are the most robust and high-performance product of their kind. See our video to learn more.
Read More »