NEW YORK & MOSCOW-Alcoa (NYSE:AA) today announced it has received the National Aerospace and Defence Contractors Accreditation Program's (NADCAP) approval for ultrasonic inspection and heat-treated forged products at its Samara manufacturing facility in Russia. NADCAP is an industry-managed accreditation program designed to develop a global aerospace industry supplier base with world-class...
Read More »
More extensive prototyping schedule for High-Voltage CMOS, High-Voltage CMOS Embedded Flash, SiGe- BiCMOS and CMOS specialty processes Unterpremstaetten, Austria (November 15, 2007) - austriamicrosystems' business unit Full Service Foundry expands its cost-efficient and speedy ASIC prototyping service, known as Multi-Project Wafer (MPW) or shuttle run, with a more extensive schedule for 2008. The...
Read More »
HSINCHU, Taiwan, R.O.C., Dec. 11 -- Taiwan Semiconductor Manufacturing Company (NYSE:TSM) today announced it has developed the first 32-nanometer (nm) technology that supports both analog and digital functionality. The company made its announcement through a paper presented at today's IEEE International Electron Devices Meeting in Washington, DC. The paper also revealed that the company had...
Read More »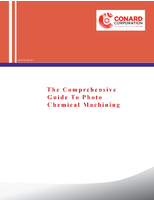 There are many benefits that photo chemical machining can provide for your precision components. Download this white paper, and learn everything you need to know about this versatile process.
Read More »
MOUNTAIN VIEW, Calif. and HSINCHU, Taiwan, Nov. 7 - Synopsys, Inc. (NASDAQ:SNPS), a world leader in software and IP for semiconductor design and manufacturing, and UMC (NYSE:UMC), a world-leading semiconductor foundry, today announced the release of a 65-nanometer (nm) hierarchical, multi-voltage RTL-to-GDSII reference design flow. The flow is based on Synopsys' Galaxy(TM) Design Platform and...
Read More »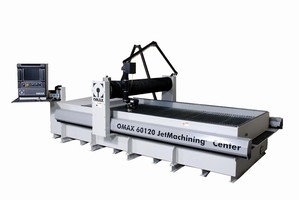 Model 60120 JetMachining® Center abrasive waterjet cuts ceramics, composites, glass and stone, aluminum, tool steel, stainless steel, and titanium with accuracy of motion up to .003 in. It calculates velocity of tool path at over 2,000 points per inch, allowing for complete control over motion of abrasive jet. Unit features Compute First - Move Later motion control technology, abrasive feed...
Read More »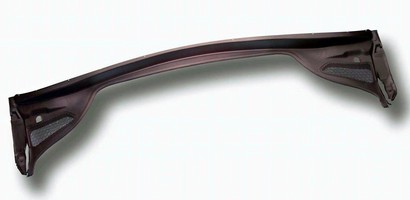 Swiss Company Weidmann Over-Molds Tekron® Compound from Teknor Apex on 1.5-Meter Cowl Vent with Innovative Molded-In View Port RAPPERSWIL-JONA, SWITZERLAND, November 6, 2007: For the cowl vent seals on two series of Peugeot automobiles, a leading injection molding company based in Switzerland has specified a Tekron® thermoplastic elastomer (TPE) compound supplied in Europe by Chem...
Read More »
BURSCHEID, Germany, October 30 Faster Way to Produce High-End, Sandwich Parts Johnson Controls, one of the world's leading suppliers of automotive interior systems, electronics and batteries, is the leading engineering partner behind the plastics industry's Dolphin" consortium, and the driving force behind an innovative, dual component injection-molding process for automotive interior parts. The...
Read More »
Designed to automotive engine temperature, fuel, and oil resistance specifications, Silastic® 100% Fluoro Liquid Silicone Rubber (F-LSR) enables parts to operate consistently while in contact with aggressive fuels, chemicals, lubricants, and oils. Parts manufactured with this fully fluorinated, 2-part solution can also withstand temperatures from -60 to +220°C.
Read More »
Building on their patented clear resin technology, leading rapid prototyping resin innovator DSM Somos® has announced the commercial availability of WaterClear® Ultra, a highly clear, colorless stereolithography (SL) resin. In color comparison testing, WaterClear Ultra has been shown to be the clearest SL resin available on the market today. Using a colorimeter (an instrument used to measure...
Read More »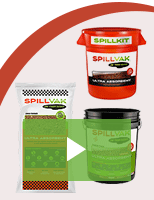 Are you struggling to find an absorbent that doesn't result in at least some leaching? SpillVak outperforms all rock and clay-based materials. Check out our video to learn more.
Read More »