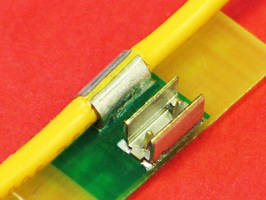 April 29, 2009 Zierick Manufacturing Corporation, Mt. Kisco, NY, has been named the 2009 recipient of the prestigious Higgins-Caditz Award presented by the Precision Metalforming Association in its annual Awards of Excellence in Metalforming" competition. This honor provides global recognition of Zierick's unique and innovative new metal-stamping-based system that connects wires to surface mount...
Read More »
An advance by Composiflex allows selection of the optimal composite material based upon performance needs while still meeting fire, smoke, and toxicity requirements. ERIE, PA (February 2, 2009) - - Fiber reinforced plastic employing phenolic resin systems have commonly been used to meet FST (fire, smoke, toxicity) requirements as defined by Federal Aviation Administration standard FAR 25.853....
Read More »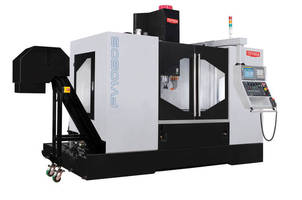 Featuring rigid Meehanite cast iron base, FV850S and FV1050S machines offer high accuracy, thermal stability, and maximum vibration dampening capabilities. They deliver rapid traverse rates reaching 1,890 ipm in X and Y axes and 1,417 ipm in Z. Units utilize high performance spindle and automatic tool changer technology, while Fanuc 18i CNC features large color LCD display with manual guide i...
Read More »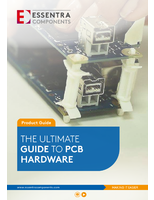 Our eBook provides information on the different types of PCB hardware, materials, and applications that you might need to consider when selecting PCB hardware for your project.
Read More »
Morgantown, PA (April 8, 2009) - Behringer Saws has announced the addition of two new distributors for its products in Canada. Spark & Co of Montreal and Toronto and Can Star Industrial, Ltd., of Edmonton will help the company more effectively cover the entire country east to west in the steel construction, automotive, aerospace and oil and gas industries. Spark & Co is a specialist in high end...
Read More »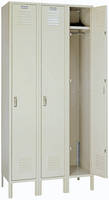 The Lyon Locker Advantage - A complete selection of locker configurations in 30 premier colors or use our computerized color matching system for an INFINITE selection of custom colors! Lyon premier powder coating process provides 1.5 to 2.0 mil coverage at no extra cost. This coverage thickness exceeds most conventional and competitive coatings. Lyon's premier powder coating process is standard...
Read More »
Suited for power-sensitive, automotive, and analog applications, 0.18-micron embedded flash (embFlash) process technology family includes baseline 1.8-5 V standard process, ultra-low leakage process, and specific automotive-qualified embedded Flash IP. Process features one low-voltage Flash IP that fully functions at 1.8 V; several Flash IP macros and customization service are available. Process...
Read More »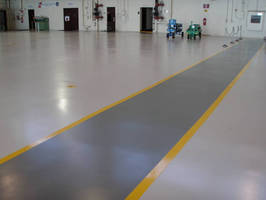 Hi-Tech Concrete Coatings, Inc. completed a 38,000 square foot maintenance hangar, circa 1940, for the Federal Aviation Administration, Ronald Reagan National Airport, Washington DC. Surface preparation included removing multiple layers of coatings that had been applied over many years. Scarfiers and carbide-tipped scraping machines were used to remove the existing coatings. Damaged joints and...
Read More »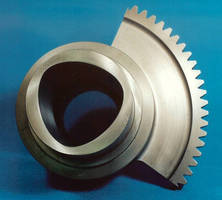 Polygon Shapes - Multi-Faceted Problem Solvers Kinematically ground polygonal shapes have been used as drive connections for more than 25 years. What is now referred to as Polygon Systems was developed by Fortunawerke, Stuttgart, West Germany, who patented a grinding machine capable of producing matched polygonal shaft and bore diameters. The unique feature of the machine which made this possible...
Read More »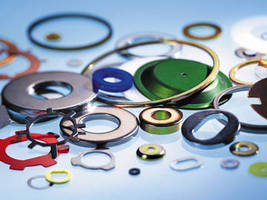 Minneapolis, MN-March 16, 2009-Boker's, Inc., a manufacturer of washers, spacers, and metal stampings for 90 years, is offering a free sample pack featuring selections from their extensive line of products. Samples include washers chosen from the company's 23,000 non-standard washer and spacer sizes and 2,000 material options. Boker's washers and spacers are available with outside diameters from...
Read More »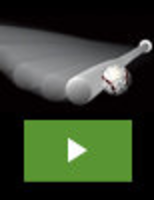 Our goal is to help every athlete derive maximum enjoyment from their sport and become a better player. We offer a line of innovative training tools that combine cutting-edge technology and out of the box thinking to deliver an unbeatable competitive advantage. The Vector® Sports Training Ball is just another example of our commitment to innovation. To learn how the Vector® is helping ballplayers everywhere, see our video.
Read More »