Offer Covers High-Performance Analog Products in Touchstone's Portfolio MILPITAS, Calif. - Touchstone Semiconductor, a developer of high-performance analog integrated circuit solutions, today announced that it will provide free demo boards to potential customers. The offer includes all demo boards in Touchstone's growing portfolio of high-performance analog products, including the groundbreaking...
Read More »
Springs and stampings from prototype through high volume production Farmington, CT - Connecticut Spring & Stamping (CSS), a manufacturer of precision parts for the aerospace, medical, firearms and defense industries worldwide, announces its wide range of springs and stampings for the electronics industry. CSS has a 40-year history of working as a trusted partner with major electronics...
Read More »
FORT WORTH, Texas - Lockheed Martin (NYSE: LMT) has obtained government approval to use a groundbreaking cryogenic titanium machining process in production of the F-35 Lightning II stealth fighter. Cryogenic titanium machining improves cutting-tool life by a factor of 10 with appropriate material removal processing speed. The Joint Program Office in coordination with the F-35 Fracture Control...
Read More »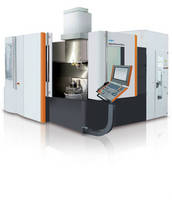 Lincolnshire, Illinois - GF AgieCharmilles will premiere six new products that include milling centers, EDMs and flexible automation solutions in Hall 27, booth D44 at EMO 2011, September 19 - 24 in Hannover, Germany. GF AgieCharmilles will showcase its machines, automation solutions and services in a brand new booth designed specifically to allow visitors to experience the full value GF...
Read More »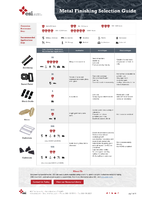 This unique chart compares different metal finishes by cost, corrosion resistance, applications and more.
Read More »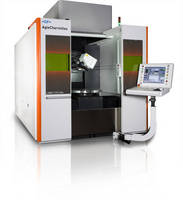 Lincolnshire, Illinois - GF AgieCharmilles will spotlight its LASER 1200 5Ax laser ablation center, CUT 200 wire EDM and FORM 20 diesinking EDM at the 2011 Canadian Manufacturing Technology Show, taking place October 17 - 20 at the Direct Energy Centre in Toronto. The machines will be featured inside Elliott Matsuura Canada, Inc.'s exhibit space, booths 2300 and 2400. One of six laser ablation...
Read More »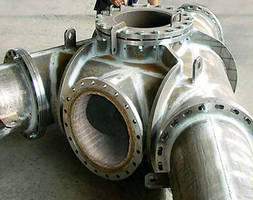 Abresist Kalenborn Corporation offers Kalmetall-C manganese hard castings for a wide range of applications including structural elements subject to wear or as replaceable wear parts. Manganese hard castings are known as impact hardening materials with the core remaining relatively tough. Kalmetall-C, a low carbon cast iron with a high manganese content, offers advantages for hammers, scrapers and...
Read More »
Addresses needs of high-reliability products Universal" surface finish supports both lead-free and conventional solder alloys In-house manufacturing, testing, and certification simplifies sourcing Sunnyvale, CA - Sierra Circuits, the leader in QuickTurn HDI PCBs, has installed new equipment and chemistry techniques to produce an ENEPIG (Electroless Nickel - Electroless Palladium) surface finish...
Read More »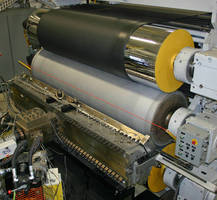 Rowmark Will Produce Sheet of Up to Three Layers with Controlled Variation of Layer Thicknesses, Often for Heavy-Duty Transportation and Agricultural Applications FINDLAY, OHIO, U.S.A.- Everything about Rowmark LLC's new extrusion line for custom sheet and rollstock is very big indeed, but this is one giant that is fast and agile. Nicknamed The Beast" by Rowmark, the line is nearly as long as the...
Read More »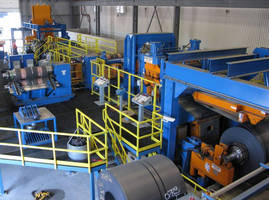 Callery, Pennsylvania - Herr-Voss Stamco recently completed the commissioning of a 5/8 x 76" wide Slitting Line for Atlas Tube at its Harrow, Ontario facility. The line was designed and fabricated in Herr-Voss Stamco's Pennsylvania facilities. The line is capable of running 5/8" thick 80,000 PSI yield steel at speeds up to 300 FPM. The line also handles coils up to 80,000 lbs. Features of the...
Read More »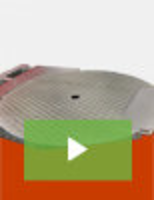 Are you in need of safer, more efficient transportation equipment? Do you feel like your delivery equipment could really use an upgrade? Check out this video, and learn about Halo Ramp Company's patented safety platforms, and how they help you bypass your trickiest delivery challenges.
Read More »