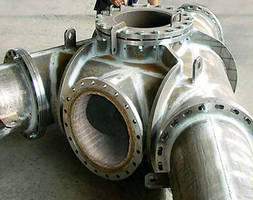 Abresist Kalenborn Corporation offers Kalmetall-C manganese hard castings for a wide range of applications including structural elements subject to wear or as replaceable wear parts. Manganese hard castings are known as impact hardening materials with the core remaining relatively tough. Kalmetall-C, a low carbon cast iron with a high manganese content, offers advantages for hammers, scrapers and...
Read More »
Addresses needs of high-reliability products Universal" surface finish supports both lead-free and conventional solder alloys In-house manufacturing, testing, and certification simplifies sourcing Sunnyvale, CA - Sierra Circuits, the leader in QuickTurn HDI PCBs, has installed new equipment and chemistry techniques to produce an ENEPIG (Electroless Nickel - Electroless Palladium) surface finish...
Read More »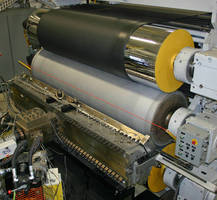 Rowmark Will Produce Sheet of Up to Three Layers with Controlled Variation of Layer Thicknesses, Often for Heavy-Duty Transportation and Agricultural Applications FINDLAY, OHIO, U.S.A.- Everything about Rowmark LLC's new extrusion line for custom sheet and rollstock is very big indeed, but this is one giant that is fast and agile. Nicknamed The Beast" by Rowmark, the line is nearly as long as the...
Read More »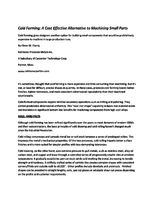 Cold forming offers tight tolerances, dimensional stability, and advanced surface finishes, while also saving you in raw material wastes costs.
Read More »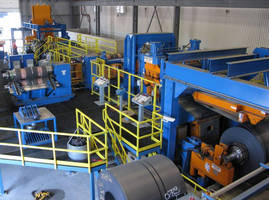 Callery, Pennsylvania - Herr-Voss Stamco recently completed the commissioning of a 5/8 x 76" wide Slitting Line for Atlas Tube at its Harrow, Ontario facility. The line was designed and fabricated in Herr-Voss Stamco's Pennsylvania facilities. The line is capable of running 5/8" thick 80,000 PSI yield steel at speeds up to 300 FPM. The line also handles coils up to 80,000 lbs. Features of the...
Read More »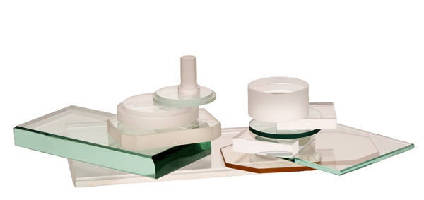 Abrisa Technologies finishes the sharp edges of cut glass substrates to insure not only safe handling, but also to reduce chipping, improve dimensional tolerance, increase functionality, and create a pleasing aesthetic appearance. Additionally, the overall performance of the glass is improved while adding to the strength and cleanliness of the cut glass substrate. Typical glass substrate material...
Read More »
Military Embedded Systems Magazine editors have singled out AEM's Sn/Pb conversion process for recognition in its July/August 2011 Issue. SAN DIEGO, Calif. - AEM, Inc. is pleased to announce the editors of Military Embedded Systems have selected the company's Sn/Pb (tin/lead) conversion process as their Editor's Choice. The announcement was made in the July/August issue. AEM's hi-rel-qualified...
Read More »
Alcoa Wins Top Honors for Cost-Effective, Energy-Saving Innovation in the Alumina Refining Process NEW YORK - Alcoa (NYSE:AA) announced today that its global refining research and development team, based at the Kwinana Refinery in Western Australia, has been awarded the inaugural AIRG Medal for ground-breaking technology that reduces the company's energy use. The Medal recognizes outstanding...
Read More »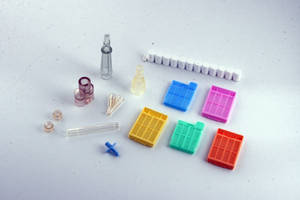 Validation of processes function is to define the method of performing and documenting process validation. This is beneficial to the customer because it provides an opportunity to prevent injection molded product from being manufactured that does not meet their specifications. Customers usually require validation of processes when the product quality can not be verified without destroying the...
Read More »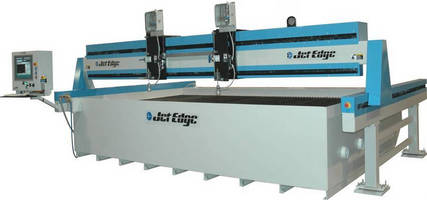 Jet Edge X-Stream Waterjets Cut Up to 50% Faster,Reduce Operating Costs up to 40% ST. MICHAEL, Minn. - Jet Edge, Inc., a leading manufacturer of ultra-high pressure waterjet systems, will demonstrate its 90,000 psi water jet cutting technology at the Canadian Manufacturing Technology Show (CMTS) Oct. 17-20 in Toronto. Look for Jet Edge in the Elliott-Matsuura Canada Inc. booth 2216. During CMTS,...
Read More »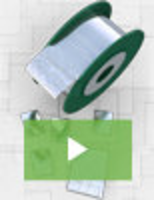 Indium Corporation has developed a new twist on traditional solder by developing a composite with a reinforced matrix internal structure. The result is a solder with increased strength and reliability. Check out this video to learn more about the mechanics behind the groundbreaking technology.
Read More »