Mimics the metabolic profile of human plasma. Designed to provide researchers with a realistic view of cell growth within the human body. Contains salt concentrations found in human plasma, and concentrations of over 60 polar metabolites.
Read More »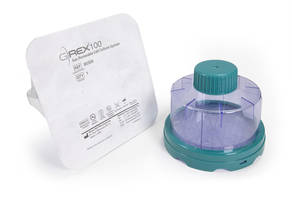 Patented FDA registered Class 1 medical device can turn 300 million cells into 100 billion cells in just 11 days. In device, the LSR membrane provides convection nutrient transport generating more cell cultures in the least amount of space. Available to medical community in multiple sizes and packaged quantities.
Read More »

Compatible with Finesse G3Lab controllers and also third party controllers when used with Finesse SmartAdapter,- 15L vessels boasts of good surface finish and operation safety. Applied in all life sciences process, R&D and cGMP applications, vessels are used for upstream cell culture and fermentation and are designed to be sterile.
Read More »
Helsinki- – Porkka today announces the launch of a new scientific range of products to enhance its offering to the scientific and life sciences sectors. New large incubators for the growth of cultures or pathogens in a controlled temperature environment have cabinets that can be adjusted between +4 to +60°C and can be equipped either with adjustable shelves, drawers or baskets which are on...
Read More »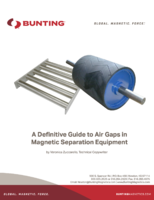 This guide discusses how air gaps affect magnetic separation applications.
Read More »
HyClone AdvanceSTEM(TM) stem cell culture products support expansion and maintenance of undifferentiated murine embryonic and human adult mesenchymal stem cells to directed differentiation of mesenchymal stem cells into adipocytes, chondrocytes, and osteocytes. HyClone AdvanceSTEM(TM) Serum Replacement supports growth of undifferentiated embryonic stem cells in culture with minimal or no need for...
Read More »
Flask Flipper module handles tissue cultures in microplate-sized, automation-friendly cell culture flasks, including RoboFlask(TM) vessel by Corning Life Sciences. To eliminate manually tedious cell culturing processes, module automates harvest, passage, splitting, and seeding of adherent cell cultures. Module assists cell harvesting process by shaking, knocking cells off flask surfaces, and...
Read More »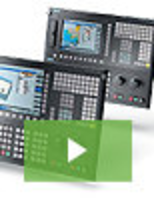 Siemens new SINUMERIK 828D ADVANCED, SINUMERIK 828D and SINUMERIK 828D BASIC sets the standard for productivity enhancements of turning and milling operations on standardized machines and simplify the automation of grinding machines. See our video to learn all about it.
Read More »