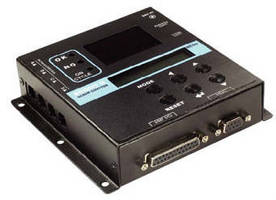 Designed to detect cross-threading, omissions, unfinished rundowns, and cycle completes, Scout Screw Counter ensures assembly process is done correctly. Unit operates jointly with Mountz electric screwdrivers and STC30 or STC40 power supply. With 4 ports on side, maximum of 4 screwdrivers can share one program with unit. Programmed via PC software or manually through keypad, Scout alerts operator...
Read More »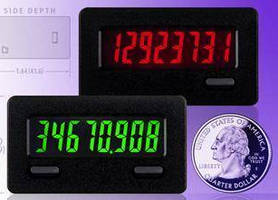 Supplied in 28 x 51 mm housing with IP65 front bezel, CUB7 counters and timers offer panel meter features and are available in low- (28 Vdc max) and high-voltage (50-250 Vac max) input formats. Each model provides 22-gauge wires for external connections, but optional wiring terminal block is available. Along with 3 LCD options, features include front panel keypads, count speeds up to 10 kHz, and...
Read More »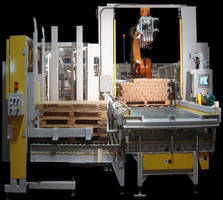 Configurable to suit different layouts, Automatic Counter Bagger/Robotic Palletizer is used to count, bag, and palletize can ends. Modular system counts and bags aluminum and steel ends from 200-401 diameter and bags 26-50 in. long sticks. Offering manual or fully automated robotic palletizing, system processes up to 6 bags/min and can run glued or unglued bags. Multiple pallet configurations...
Read More »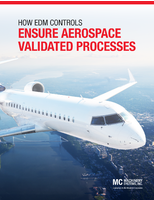 Download this white paper to learn more about how wire EDM systems are used to validate aerospace manufacturing processes.
Read More »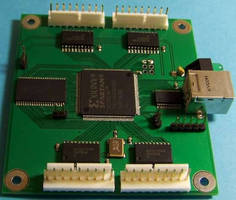 Available with on board terminal block (screw type) connections or Molex KK series 2 pc pluggable connectors, USB 2.0-controlled JSB542 series DAQ module provides 4 channels of 24-bit counters. Each can be configured as 1 of 5 types of counters: Frequency, Period, Time between pulses, Quadrature, and Event. While Period and time counters have selectable time base of 1-100 MHz, frequency counter...
Read More »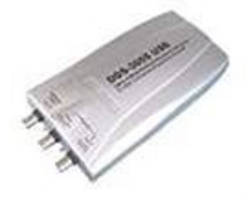 Toronto, Canada - GAO Instruments (www.GAOInstruments.com) recommends its arbitrary waveform generator and frequency counter which is commonly used in most electronic labs. It directly reads the waveform data files produced by Tektronix oscilloscopes or Tektronix waveform editor software and displays the waveform. The waveform generator uses DDS technology so that it has advantages of high...
Read More »
Designed to integrate with existing IT systems, weight-based T-iX transfers data directly to back office for analysis, allowing discrepancies to be identified and acted on. Large backlit display enables use of large text and clear icons, and combines with navigation keys and user software to provide intuitive user interface. Resistant to environmental fluctuations, T-iX also has liquid-resistant...
Read More »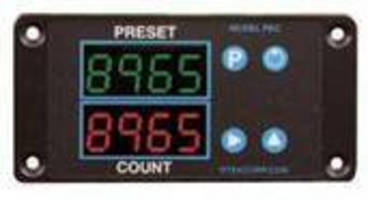 Able to be preset to any number from 0000-9999 via menu activation keys, Model PBC has two 4-digit, 7-segment, color-coded displays: red for count and green for preset. Unit is suited for various uses - Up or Down Counter or Timer - and accepts different input types, including dry contact, TTL/CMOS, or high voltage. Being Â-µP-based, this all-electronic and microprocessor-based product can...
Read More »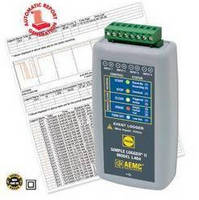 Working with dry contact closure or 0-3 and 0-5 Vdc logic levels, Simple Logger® II Model L404 is suited for determining machinery run/down times and event sequencing, counting events, and recording event duration. It offers user programmable event measurement scaling and comes with DataView® software, which provides real-time viewing of measurement data. Battery operation and compact...
Read More »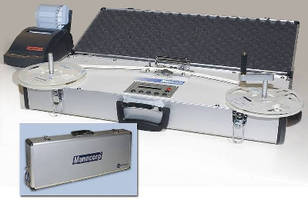 Supplied inside aluminum carrying case, MegaXP portable component counter can be used for incoming/outgoing order verification or off-premises inventory taking. It will count as fast as operator can turn hand crank, up to 10,000 cph, and employs rechargeable battery-powered sensor. In addition to RS-232 link to optional adhesive label printer, unit comes with built-in accessories compartment...
Read More »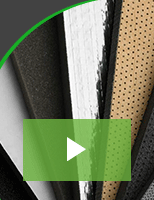 Technicon's products solve the most complex noise pollution and thermal problems and improve product marketability. Check out the video to learn more.
Read More »