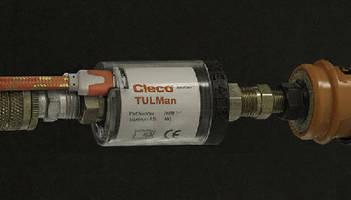 With TULMan Electronic Counter, maintenance intervals or calibration checks can be set based on cycles or run time. Yellow LED light warns when cycle or run time limits are near, and turns red when limits have been reached. Counter also allows users to track tool usage or compare product usage among different operators to optimize productivity and processes. Featuring universal design, counter...
Read More »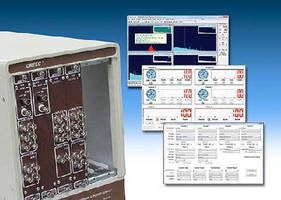 Providing nuclear pulse counting and pulse-height analysis for research applications, EASY-NIM 928 combines nuclear multi-channel analyzer with up to 4 counter-rate meters and 2 timers. Modules that comprise suite include 928 MCB/quad counter/dual timer module, 928-MCB Multi-Channel Buffer, 928 COUNT-2 with 2 counters and 1 timer, and 928 COUNT-4 with 4 counters and 2 timers. Each variant is...
Read More »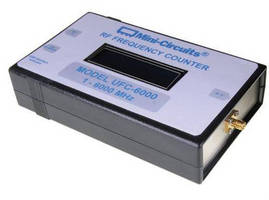 Operating over frequency range of 1-6,000 MHz, UFC-6000 includes USB interface that allows remote display of measured frequencies. At 6.16 X 3.68 X 1.38 in., device has rugged shielded case with 16 x 2 character LCD screen as well as reference input BNC(F) port and signal input SMA(F) port. Also included are 2.7 ft USB cable and power adaptor suitable for US and EU power systems with USB A female...
Read More »
With range of 0.1 Hz to 5 MHz, model A0210001 offers one channel of 8-bit arbitrary synchronized waveform output, two 8-bit input channels for counter/frequency measurement, and external trigger input. Portable unit, capable of reading waveform data files from Tektronix oscilloscopes or waveform editor software, implements DDS technology and generates regular waveforms such as Sine, Square,...
Read More »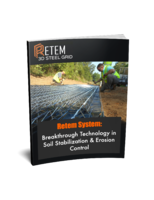 This white paper provides an overview of Retem Systems breakthrough technology.
Read More »
Outstanding operating efficiency with low lifecycle costs Karlsruhe/Germany - At this year's Interpack in Duesseldorf the Romaco Group will be showing an innovative range of new packaging and processing equipment across a wide range of applications. Highly automated handling and assembly solutions offer outstanding overall equipment efficiency along with low lifecycle costs. Bosspak VTC 80...
Read More »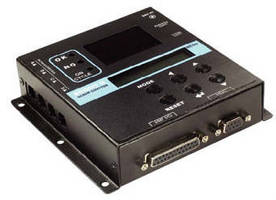 Designed to detect cross-threading, omissions, unfinished rundowns, and cycle completes, Scout Screw Counter ensures assembly process is done correctly. Unit operates jointly with Mountz electric screwdrivers and STC30 or STC40 power supply. With 4 ports on side, maximum of 4 screwdrivers can share one program with unit. Programmed via PC software or manually through keypad, Scout alerts operator...
Read More »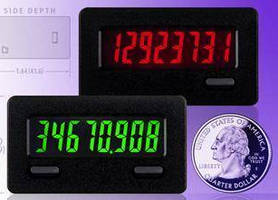 Supplied in 28 x 51 mm housing with IP65 front bezel, CUB7 counters and timers offer panel meter features and are available in low- (28 Vdc max) and high-voltage (50-250 Vac max) input formats. Each model provides 22-gauge wires for external connections, but optional wiring terminal block is available. Along with 3 LCD options, features include front panel keypads, count speeds up to 10 kHz, and...
Read More »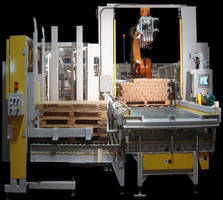 Configurable to suit different layouts, Automatic Counter Bagger/Robotic Palletizer is used to count, bag, and palletize can ends. Modular system counts and bags aluminum and steel ends from 200-401 diameter and bags 26-50 in. long sticks. Offering manual or fully automated robotic palletizing, system processes up to 6 bags/min and can run glued or unglued bags. Multiple pallet configurations...
Read More »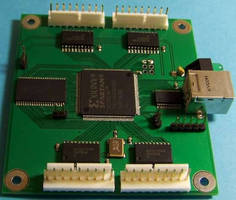 Available with on board terminal block (screw type) connections or Molex KK series 2 pc pluggable connectors, USB 2.0-controlled JSB542 series DAQ module provides 4 channels of 24-bit counters. Each can be configured as 1 of 5 types of counters: Frequency, Period, Time between pulses, Quadrature, and Event. While Period and time counters have selectable time base of 1-100 MHz, frequency counter...
Read More »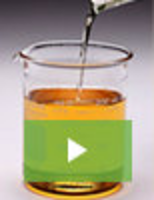 For the ultimate in heat transfer fluid performance, Paratherm offers HR Heat Transfer Fluid that is engineered specifically for closed loop liquid phase heating. When it comes to characteristics such as thermal stability and fluid degradation, Paratherm HR leads the industry in value and performance. See our video to learn how Paratherm is raising the bar for heat transfer fluids.
Read More »