T.E.A. Machine Components have been busy expanding our range in order to serve you better. In addition to our selection of stock drive and machine components we are now supplying a huge range of caster wheels and steel rods and shafts. How can we make your life easier? 1. Sourcing hard to find domestic and international components 2. Arrange custom part manufacturing to your specifications 3....
Read More »
Offered as siding and decorative metal solution, 4EverBright combines colored real pure copper with lightweight aluminum construction and protective properties of Lexan polycarbonate resin thermoplastic. Layer of Lexan® polycarbonate resin thermoplastic prevents exposure to humidity and air, preventing pure amber hue from ever fading or tarnishing, and also protects copper against scratches...
Read More »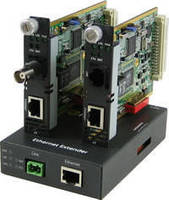 Designed for environments where network services are needed beyond Ethernet limit of 328 ft, Ethernet Copper Extenders expand Ethernet data transmission up to 10,000 ft over copper wiring. Over 40 models of 10/100 and 10/100/1000 extenders are available, operating in temperature range of -40 to 167°F. AllÂ- have on-board microcontroller to deal with link error detection and recovery.
Read More »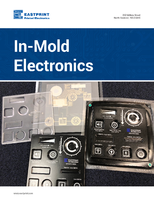 To learn more about in-hold electronics (IMEs) and solutions offered by Eastprint, Inc., download now.
Read More »
Source 21 uses modern rolling techniques to reduce the gauge (thickness) of stainless steel coil sheet to your specifications. Their rolling process produces high quality stainless steel with a consistent gauge to prevent weak spots or deformation. Additionally, they offer temper rolling of stainless steel coil and strip. When drawn or formed, many steels will exhibit unwanted strain lines....
Read More »
Belmont Metals offers a greater variety of non ferrous metal compositions and shapes than any other U.S. manufacturer. Our capability to manufacture custom and unusual alloy products and shapes will remain a major sales theme, together with our diversified inventory of high purity metals and alloys. We can produce small prototype (research) quantities, yet remain committed to our traditions of...
Read More »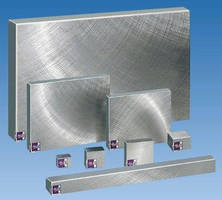 Several new lines of metal plates and an expansive selection of metal blocks and bars offer design engineers more choices than ever before. (Schaumburg, IL) - MISUMI USA, Inc., a subsidiary of MISUMI Corporation, part of MISUMI Group, Inc. (Tokyo: 9962) and a leading provider of fixed and configurable mechanical components for machine building and factory automation systems, has greatly expanded...
Read More »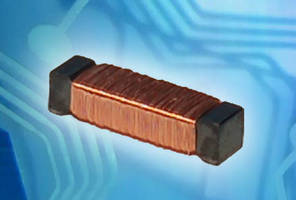 Model TP0602 allows hearing aid compatibility with mobile phones and has inductance values from 40-170 mH. Ferrite core material provides stable performance over -10 to +40Â-ºC temperatures and unit is wound with copper wires with less than 25 micron dia. Achieving high sensitivity to magnetic field in 1 kHz frequency, SMT unit is useful in telephone communication because it permits volume...
Read More »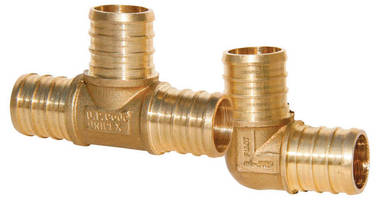 Brewster, NY, July 2, 2009 - Matco-Norca, Inc. offers a full product line of PEX Fittings & Valves for use with PEX tubing. Matco-Norca's forged brass PEX Fittings & Valves are NSF and UPC approved and manufactured to ASTM Standard F1807. They are to be used with cross-linked polyethylene PEX tubing manufactured to ASTM Standard F876/877. Applications include potable water/heating systems in both...
Read More »
Rotax Metals has been serving the architectural, ornamental, and OEM industries for over 50 years. A leading supplier of non-ferrous metals including rods, tubing, sheet, plate, wire, and coil. Rotax Metlas has been a long-time, major supplier of brass tubing and brass rods. Rotax Metals proud to announce and is now showcasing our complete line of copper products including our C-110 HARD line of...
Read More »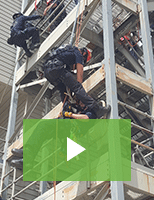 Elite Technical Services provides your company with qualified and experienced safety experts. Specializing in confined space and high-angle technical rescue and jobsite hazard assessment, your workplace safety is the top priority. Check out the video to learn more.
Read More »