Offered as standalone application, IMAGINE Conduit provides crosswalk for converting electronic 837 claim files that utilize ICD-9 codes to 837 claim files that utilize ICD-10 diagnosis codes. Application connects both sides of ICD-9/ICD-10 transition in such manner as to facilitate execution and edification. Also, solution provides concrete method for predicting ICD-10 impact on business. Target...
Read More »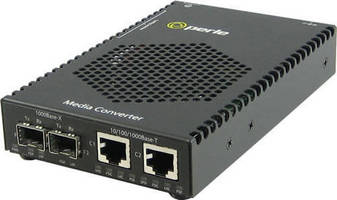 Perle Systems, a global provider of advanced Ethernet over fiber and secure device networking solutions, reveals that Canada's third largest University, York University, chose Perle PoE Gigabit Media Converters to provide fiber to copper conversion and Power over Ethernet to strategically located WLAN Access Points (AP's) across their campus. The Canadian Centre for Field Robotics (CCFR), which...
Read More »
As energy-saving legislation initiatives continue to pass, utility companies are being required to meet reduced consumption goals. In order to meet these lower energy consumption requirements, utilities have begun providing customers with energy saving kits. The kits include easy-to-install products that help customers to use less energy, and over time, save money on their utility bills. Direct...
Read More »
• GE's ecomagination Qualified Jenbacher Gas Engine Assists in Landfill Gas-to-Energy Project Operated by averda • On-Site Power Generated by GE's Gas Engine to Enable Upgrading the Environmental Performance of Landfill • Landmark Project to be Model in Addressing Lebanon's Environmental Sustainability Practices BEIRUT, LEBANON- – In an ambitious renewable energy initiative that...
Read More »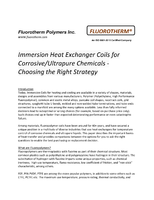 Check out this white paper to learn which heat exchanger types are the best for high temperature performance in chemically aggressive applications.
Read More »
GE Power Conversion is Proven Partner for Energy Projects in China GE Power Conversion and Longyuan Electrical Sign Framework Agreement for Three Years in a Row Worldwide to Date, More than 30 GW of GE's Low- and Medium-Voltage Frequency Converters are Installed PARIS- – In a move towards growing an already strong partnership, GE's Power Conversion (NYSE: GE) business signed a framework...
Read More »
LAS VEGAS- – Cost-Effective Platform Returns Control to Service Operators and Retailers with Award-Winning Dune HD Connect StickSTB Digisoft.tv, a global provider of HTML5 set-top box (STB) software and Dune HD, a global leader in full HD media players and connected boxes, announce a new cost-effective consumer platform aimed at carriers and retailers. Based on the award-winning Dune HD...
Read More »
LONDON - Service Operators gain broadcast interactivity for hybrid middleware. Digisoft.tv, a leading global provider of set-top box middleware for the cable, satellite, terrestrial and telecommunications industry, announces the integration of RedKey - the market leading MHEG 5 engine, into its set-top box middleware stack; Iris. The company will offer MHEG as a standard part of its DVB based...
Read More »
Orbograph P2Post(TM) Reduces EOB Processing Costs by up to 60% BILLERICA, Mass. - Orbograph, a supplier of end-to-end electronic solutions for healthcare revenue cycle management (RCM) and recognition solutions for the U.S. check processing market, announced today the successful implementation of the Orbograph P2Post (paper-to-post) Healthcare Revenue Cycle Management (RCM) solution at a major US...
Read More »
By: Summer Street Document Sector Head Polygon (formerly Munters MCS) Coping with repairs or replacement of equipment and furnishings seriously damaged by water filtration or flooding is challenging enough for owners and managers of commercial businesses and offices. Yet, many overlook one of the greatest consequences - the potentially irreparable damage to documents. Whether the documents are...
Read More »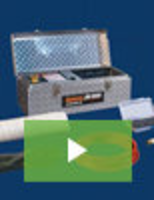 The lightweight, compact JM-1000 Mini-Jet clears grease, sand, and ice with a high pressure water jet.
Read More »