Featured Products Targeted to OSHA Compliance and Confined Space Entry Markets SAN JOSE, CA, October 20, 2009 -- RAE Systems Inc. (NYSE AMEX: RAE), a leader in delivering innovative sensor solutions to serve energy, hazardous material management, industrial safety, government safety and environmental markets worldwide, will exhibit at the National Safety Council's National Safety Congress (NSC) &...
Read More »
Twenty-nine new Stellaris(R) MCUs from TI deliver unparalleled memory, connectivity and package options New Stellaris ARM(R) Cortex(TM)-M3 MCUs - plus reduced pricing across the platform - drive innovation for energy, security and connectivity markets AUSTIN, Texas, Oct. 21 / -- Providing developers with greater flexibility to meet embedded design requirements, Texas Instruments Incorporated (TI)...
Read More »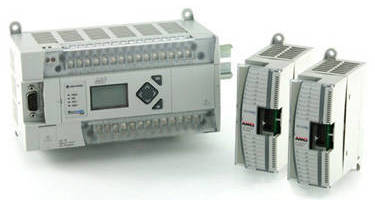 Able to plug directly into MicroLogix 1100/1200/1400 PLC, 3100 series X-Y axis motion control modules provide encoder feedback in addition to range of motion commands to satisfy simple to sophisticated application requirements. Both 3102 and 3102i are programmable using RSLogix 500 software. Linear and Circular interpolation, exclusive to 3102i module, enable sophisticated motion control. Model...
Read More »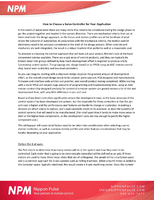 Choosing the best controller for your specific application is of the utmost importance. This white paper offers an overview of feature and motion profile considerations.
Read More »
As complete 1 A DC/DC regulator system-in-a-package, LTM8031 includes inductor, switching DC/DC controller, power switches, filters, and all support components in 9 x 15 x 2.82 mm plastic LGA package. DC/DC uModule®, compliant with radiated emissions requirements of EN55022 class B, has switching frequency adjustable from 200 kHz to 2.4 MHz via resistor or synchronized to external clock....
Read More »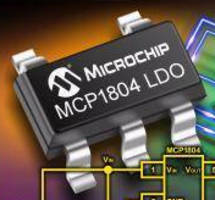 Featuring 28 V input, MCP1804 Low Dropout Regulators (LDOs) deliver up to 150 mA output current and support output voltages from 1.8-18 V. Input and output are stable, with 0.1 Â-µF of capacitance, and operate on typ quiescent current of 50 µA. Shutdown function allows output to be disabled, dropping quiescent current to 0.01 µA. Available in SOT-23, SOT-89, and SOT-223...
Read More »
Configurable for specialized military and commercial applications, 4-wheel Q-Force features SCADA system, hybrid control system that minimizes battery size through optimized charge controls and regenerative braking, and advanced traction motor/transmission system. In one configuration, diesel engine produces 75 hp, while electric motor provides 133 hp, and power train yields 5,463 lb-ft of torque...
Read More »
Providing direct connection between Converge Pro audio conferencing systems and VoIP PBX phone systems, Converge® Pro VH20 enables users to transport audio signals across IP networks. VH20 links with any of ClearOne's Converge Pro products to create complete audio conferencing system that can be integrated with Cisco, Avaya, and many other VoIP PBX phone systems for 100% interoperability....
Read More »
Suited for washing machines, refrigerators, and air conditioners, 32-bit Model TMPM370 combines 80 MHz ARM® Cortex(TM)-M3 processing core with hardware vector engine, providing enough computation capability to drive 2 independent motors. MCU cuts CPU load in half by offloading most heavy calculations to vector engine. In addition to 256 KB on-chip Flash and 10 KB SRAM, device includes dual...
Read More »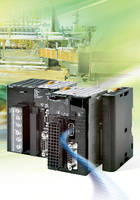 Integrating with CJ-Series PLCs, Trajexia CJ1W-MCH72 Module can operate up to 14 tasks simultaneously and control up to 30 axes over MECHATROLINK-II Motion bus with independent position, speed, or torque control for every axis. Each axis can run complex interpolated moves, e-cams, and e-gearboxes. Module includes digital I/Os, MECHATROLINK-II master connection, and serial port for external...
Read More »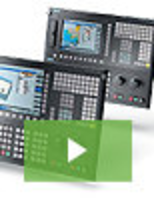 Siemens new SINUMERIK 828D ADVANCED, SINUMERIK 828D and SINUMERIK 828D BASIC sets the standard for productivity enhancements of turning and milling operations on standardized machines and simplify the automation of grinding machines. See our video to learn all about it.
Read More »