Suited for smart phones, portable media players, and other portable electronic communications devices, Capacitive Touch Panel Controller can track up to 45 simultaneous touch points without ghost points. Unit offers 500 dpi resolution for jitter-free smooth tracking; hover rejection and palm detection to prevent false touch responses; and 13 in./sec tracking speed to provide responsive screen...
Read More »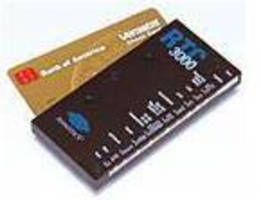 Measuring 3.68 x 1.815 x 0.35 in., Model RTC-3000 can operate virtually any small brushed or brushless DC servo. Stand-alone system includes controller, amplifier, logic power supplies, and program interpreter with 32 k program memory and 32 k data storage. General purpose I/O provides several channels of 10-bit analog input, while AniLink(TM) port links to peripherals such as LCD displays. Up to...
Read More »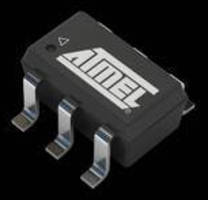 Offering 512 bytes or 1 KB in-system programmable flash, 6-pin tinyAVR® MCU models ATtiny4/5/9 process up to 12 MIPS at 12 MHz to reduce time in active mode and increase time in sleep modes. Pin- and code-compatible products facilitate migration between projects with different requirements. While 8-bit ADC is specific to ATtiny5, all models feature 32 Bytes internal SRAM, one 16-bit...
Read More »
Available in 2 versions, one for SLC and another for MLC memory, NAND Flash Controller is architected to handle raw error bit rates as NAND memory migrates to finer process geometries. It processes information contained in Extended ECC Information data structure stored in NAND memory and supports booting directly from NAND memory. Supporting transfer modes up to 166 and 200 MBps, IP core is...
Read More »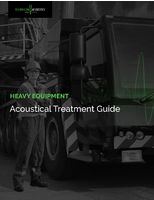 Within this guide, you'll find information, tips, and solutions to help you to create a reduced-noise-level environment to increase operator effectiveness and improve output.
Read More »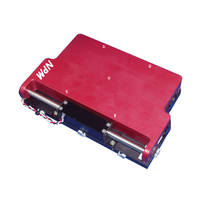 Features NPA's Linear Shaft Motor, Produces Piezo Stage Accuracy with Speed of Servo Stage RADFORD, Va. -- The Nippon Pulse America, Inc. (NPA) SCR100 stage is an ultra high precision, compact single-axis stage that integrates a slide guide, encoder, and Linear Shaft Motor. The SCR100 stage offers a wide range of advantages for ultra high performance and accuracy applications. Through complex...
Read More »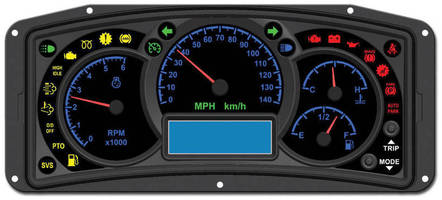 DPS cluster makes complete vehicle information accessible in one location, optimizing operational efficiency and productivity for range of industrial vehicles. Supporting up to 4 CAN communication channels as well as USB, RS232, J1708, and LIN, UI has maximum of 39 digital inputs, 5 analog inputs, 2 frequency inputs, and 6 outputs. Outputs provide max current of 2.5 A as well as analog feedback...
Read More »
Intended for high-volume motion control applications, OEM Series of SmartMotors(TM) feature NEMA 23 and 34 frame dimensions. Units are based on Animatics Motion Control Chip, which handles all processing functions, including PID loop, trajectory generator, user program, execution, I/O control, and all communication over 3 serial channels simultaneously. Able to stand alone or operate as part of...
Read More »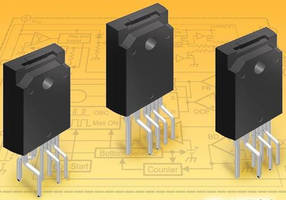 Series STR-X6700 is comprised of hybrid integrated circuits (HICs) with built-in power MOSFET and control IC designed for quasi-resonant type switch-mode power supplies. In normal operation, HIC promotes efficiency and minimal EMI noise with bottom-skip quasi-resonant operation during light output loads. Power consumption is also minimized by blocking (intermittent) oscillation during...
Read More »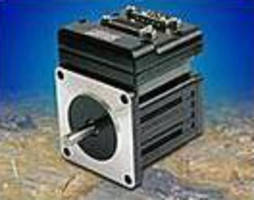 Combining controller, amplifier, and encoder into Brushless DC Servo Motor(TM), SmartMotor SM2315 is based on Animatics Motion Control Chip, which handles all processing functions, including PID loop, trajectory generator, user program execution, I/O control, and all communications over 3 serial channels simultaneously. Featuring die-cast aluminum housing, machine wound stator, and molded magnet,...
Read More »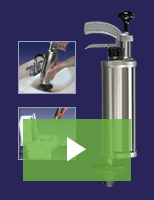 The Kinetic Water Ram by General Pipe Cleaners clears out clogged pipes quickly using kinetic energy. The Ram is so simple to operate, anyone can use it. Check out the video to learn more.
Read More »