Related Products o QuickPanel PACSystems, Operator Interface Products, Proficy HMI/SCADA -iFIX, Proficy Operations Management Software Support Multiple Vendor Platforms 02/04/2009 Charlottesville, VA, February 4, 2009 GE Fanuc Intelligent Platforms, a unit of GE Enterprise Solutions, today announced that its hardware and software products enable OMAC Make2Pack standards to support multiple vendor...
Read More »
Newhaven Display International, Inc., known for its affordable, high quality display products and services, announced today it is now offering the industry's first lineup of Character LCD Modules with integrated RS232, I2C, and SPI serial interfaces with a broad range of industry standard sizes in 2x16, 2x20, and 4x20 modules. With these new displays, there are no more bulky additional daughter...
Read More »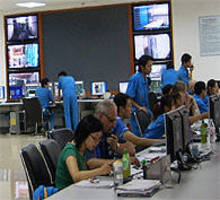 Zurich, Switzerland, Feb. 9, 2009 -- ABB's award-winning System 800xA process automation solution for the Hunan Juntai pulp mill in China - the most advanced, most automated and biggest single pulp investment in the country" - has taken pulp mill automation and process efficiency to a new level. Dubbed China's most advanced and automated paper mill and the biggest single investment in the pulp...
Read More »
Rexroth's IndraMotion MLC with embedded robotics won the 2008 Engineer's Choice Award from Control Engineering magazine. Control Engineering magazine readers recognize Bosch Rexroth for high-performance IndraMotion MLC motion, logic and robotics controller. (Hoffman Estates, IL - www.boschrexroth-us.com/) Bosch Rexroth's innovative IndraMotion MLC motion logic controller with embedded robotics...
Read More »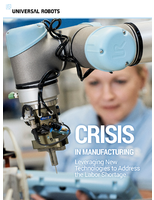 To learn more about collaborative technology solutions for your business and how Universal Robots can help, download this white paper now.
Read More »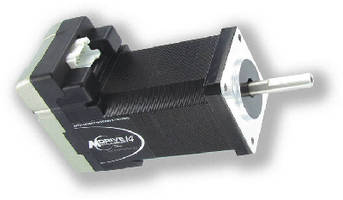 Suited for limited-space applications, MDrive14Plus products integrate NEMA size 14 brushless 1.8° stepping motor with electronics. Units are 2 in. high x 1.4 in. wide, with lengths of 2 in. for single motor or 3 in. for triple motor, which provides holding torque at 36 oz-in. Capable of full 256 x 200 microstepping with 12-48 Vdc integrated driver, MDrive14Plus systems feature extended...
Read More »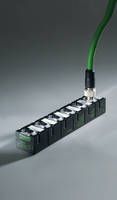 Featuring 16 multifunctional 1.6 A I/O points and additional 16 output points with up to 2 A each, Cube67 suits applications such as hydraulic valve management. It is capable of processing up to 32 signals that allows for flexibility in circuit design and expansion. Two separate load voltage circuits with up to 9 A can be realized via every 7/8 in. connector. Unit can be directly connected to...
Read More »
Available in power ranges of 7.5-250 kW or 10-350 hp at 400/480 Vac and 540/650 Vdc input, PowerFlex 755 AC drive supports multiple languages and meets global standards and certifications. It comes embedded with Allen-Bradley DeviceLogix control, Ethernet, as well as safe torque-off and safe-speed monitoring options. Drive can be configured to provide advanced notification of operating data on...
Read More »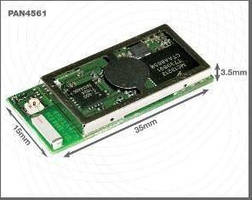 ZigBee® compatible, 2.4 GHz, ISM, PAN4561 uses FreeScale 8 bit GT60 processor, and has 55 pins for accessing full functionality of MC13213 SOC. With maximum transmit power of 20 dBm and receive sensitivity of -105 dBm, it offers link margin of 125 dBm. Model PAN4566 features FreeScale 32 bit ARM7 processor, and with maximum transmit power of 20 dBm, programmable over 30 dB range and receive...
Read More »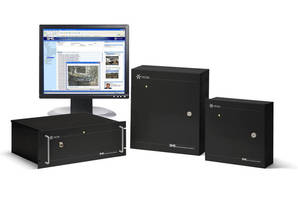 Designed for complete integration with ViconNet digital video management systems, Vicon SMS allows for automatic linking of ViconNet video with corresponding access control events. Appliance based system consists of controller and one or more nodes to connect to readers, sensors and other physical security devices. Browser-based interface allows users to manage and operate system from any PC with...
Read More »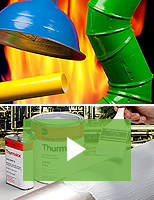 Dampney's high performance coating systems provide protection against extreme weather, chemicals, and corrosive environments for atmospheric, immersion, and underground applications. Check out the video to learn more.
Read More »