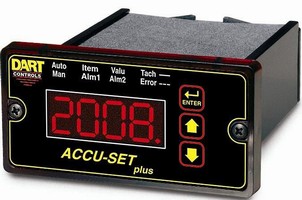 Dart Controls offers the ASP40-420 for applications that require a closed-loop digital interface with a 4-20mA isolated input/output signal and programmable relay outputs. Ideal for use with AC or DC drive systems in chemical metering, mixing, and other process control applications. Custom faceplate artwork is available also. Dart Controls, Inc. is an ISO9001:2000 registered designer,...
Read More »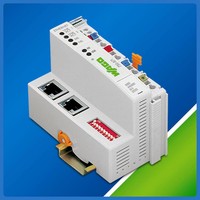 Featuring integrated DIP switch, Model 750-871 Dual-Port Ethernet Controller can link WAGO-I/O-SYSTEM to ETHERNET fieldbus, while dual RJ-45 Fieldbus ports daisychain up to 20 devices. It uses MODBUS/TCP and EtherNet/IP for data acquisition/control, and may use 1 of several protocols (HTTP, BootP, DHCP, DNS, SNTP, FTP, SNMP, or SMTP) for system management. With data transmission rates of 10/100...
Read More »
With analog (4 inputs, 2 outputs) and digital (24 inputs, 16 outputs) I/O control capabilities, which are expandable by interfacing to iOS remote I/O modules, Model i3 is suited for both process control and factory automation applications. HMI capability integrates 128 x 64 LCD display featuring programmable IP65 function keys or high contrast touch screen 160 x 128 LCD and 4 programmable...
Read More »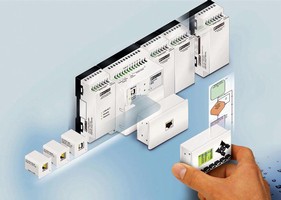 Accommodating up to 3 I/O expansion modules, nanoLine-® comes with Ethernet connectivity, removable operator display, and nanoNavigator software for flow chart programming and hardware configuration. Base controller stations are offered in 24 Vdc, 24 Vac/Vdc, and 115 Vac versions. Unit offers variety of optional expansion modules such as communication modules for Ethernet, RS-232, RS-485, and...
Read More »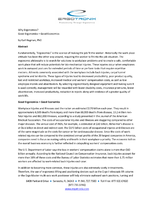 While you don't need an MD to know that ergonomic designs are good for physical health, you probably didn't realize that these designs can actually be good for your economic health too.
Read More »
Featuring open architecture based on BACnet or LonTalk protocols, TALON-® building automation controls offer integration capabilities and set of tools to aid in design, installation, and commissioning tasks. Products help meet demands for reliable access to flexible control technologies and relevant technical information. Integration drivers enable precise HVAC system management; tightly...
Read More »
Battery free Joule-Thief(TM) technology combined with TI's MSP430 microcontrollers, RF and eZ430-RF2500 development kit provides wide-ranging ambient intelligence DALLAS (August 19, 2008) - Demonstrating the advantages of energy harvesting and radio frequency (RF) technology for wireless sensing, monitoring or ambient intelligence, AdaptivEnergy has developed a demonstration kit using...
Read More »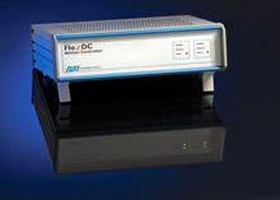 Available as single or dual axis control and drive unit, FlexDC Motion Controller is designed for high performance ceramic servo motors and positioning stages. It includes PIV/PID servo control with quadrature or Sin/Cos encoders, providing nanometer-level position control with synchronized I/O. Featuring analog joystick input for manual jogging, unit provides specific ceramic motor algorithms as...
Read More »
Allowing designers to determine how software, MCU, and IP will operate in customizable MCU, CAP7 Starter Kit combines PCB with ARM7-based AT91CAP7E MCU, Altera-® Cyclone-®II EP2C8F256C7N FPGA with EPCS4SI8N serial configuration memory, 2.8 in. TFT LCD panel, joystick, 64 MB SDRAM application memory, 10-bit ADC, 256 MB NAND flash, and 4 MB DataFlash-®. Designers can gauge power consumption and...
Read More »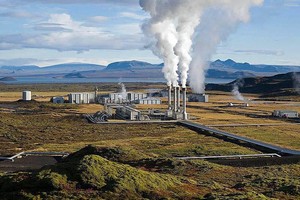 Zurich, Switzerland, August 7, 2008 - Reykjavik Energy selected ABB to upgrade and integrate five utility automation systems - geothermal power plants, district heating, water and wastewater - into a single state-of-the-art 800xA extended automation system that will be operated from a central control room. Reykjavik Energy is Iceland's largest utility, providing almost 70 percent of the country's...
Read More »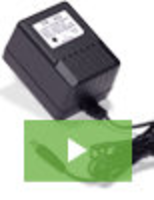 Triad Magnetics, an industry leader and one of the most trusted names in transformer design and manufacturing, is proud to announce the release of the Triad WAU Wall Plug-In AC Power Supply. Engineered to provide robust performance and high reliability, it is setting the standard for 120V/60Hz power supplies. See our video to learn all about it.
Read More »