Offering CAD professionals intuitive navigation and control in SolidWorks-® 2009 (3D CAD software), 3D mice enable design engineers to move in all 3 dimensions simultaneously using 6 degrees of freedom. SolidWorks users can pan, zoom, and rotate - without stopping to select commands - by gently lifting, pressing, and turning controller cap. Products also allow engineers to view design from...
Read More »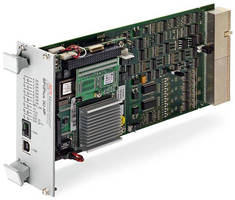 Available in 4-, 6-, or 8-axis versions, RoHS-compliant SPiiPlus 3U-HP Series features customized algorithms that offer precise motion control to meet range of application parameters. Additional algorithms and input shaping tools minimize jitter and settling times, increasing system efficiency and throughput. Offering distributed axis and I/O control using HSSI or optional CANOpen channels,...
Read More »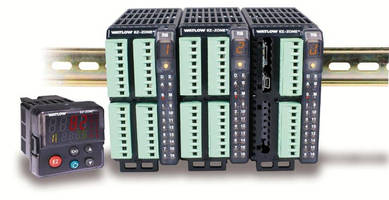 Integrating entire assembly of control loop functionality in DIN-rail mount package, EZ-ZONE-® RM can be configured with 1-16 modules controlling 1-64 loops. Device can be used as PID temperature/process controller, over/under limit controller, or combination of these functions. EZ-ZONE RM offers current monitoring for entire system, on-board data logging, sensor back-up capability, and various...
Read More »
New Product Line also Includes First to Market Single Layer ITO Touchscreen Solutions for Single Touch Applications SAN JOSE, Calif., Oct. 22 - Atmel-® Corporation today announced its new line of charge-transfer, capacitive touchscreen controller ICs targeted at some of the highest growth areas of the electronics market, such as mobile phones and other personal electronics. Atmel, with millions...
Read More »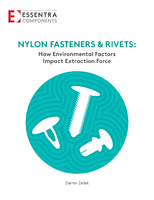 To learn more about what can affect your nylon fastener's extraction force, and how to avoid adverse side effects, download this white paper now.
Read More »
Featuring universally compatible browser based setup, IP and analog video integration, and automation and alarm integration, SC Black Access Control offers fully distributed, solid state IP network appliance architecture. System includes built-in reporting capabilities, no per-user client fees, remote management and is designed to scale from 2-32 doors. System can be controlled, monitored and...
Read More »
Designed for injection molding process analysis and quality assurance, CoMo Injection Type 2869B Monitoring System provides support for up to 24 channels for pressure and temperature sensors. Real-time functionality for cascade control allows opening, closing, or activation of needles by means of pressure signal or to be timed on absolute or differential basis. System features software interface...
Read More »
Designed to automate process of replenishing inventory at customers' point-of-use sites, iVMIT Intelligent Vendor Managed Inventory Solution monitors level of parts in bin by weighing contents. Weight information is transferred from sensor to PC running eTurns software via USB or wireless protocols. After number of parts in each bin is compared to set minimum/maximum levels, suggested orders or...
Read More »
Supplied in 128-pin LQFP package, AHCI-compliant EXstor(TM) XRS10L620 can work with all SATA port multipliers targeting range of data storage environments. It connects up to 4 systems simultaneously - 2 SATA devices and 2 IDE/ATAPI devices - and achieves peak performance when driving SATA HDDs supporting NCQ. IDE channel supports 133 MB/s max transfer rate, while PCI-X-compliant 32-bit bus...
Read More »
Featuring 3.5 in. landscape-oriented QVGA 16-bit color LCD resistive touch panel display with white LED backlight, Stellaris-® MDL-IDM-L35 is powered via LM3S1958 MCU and offers various serial, digital, and analog connectivity options. Integrated 256K of single-cycle Flash memory and 64K of single-cycle SRAM are complimented by 168K of display buffer memory and microSD card slot. Software...
Read More »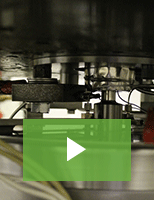 Test Devices helps you ensure the safety and efficiency of your high performance machines with cutting edge spin testing, rotor engineering, and precision balancing capabilities. Check out the video to learn more.
Read More »