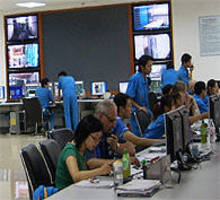 Zurich, Switzerland, Feb. 9, 2009 -- ABB's award-winning System 800xA process automation solution for the Hunan Juntai pulp mill in China - the most advanced, most automated and biggest single pulp investment in the country - has taken pulp mill automation and process efficiency to a new level. Dubbed China's most advanced and automated paper mill and the biggest single investment in the pulp and...
Read More »
Rexroth's IndraMotion MLC with embedded robotics won the 2008 Engineer's Choice Award from Control Engineering magazine. Control Engineering magazine readers recognize Bosch Rexroth for high-performance IndraMotion MLC motion, logic and robotics controller. (Hoffman Estates, IL - www.boschrexroth-us.com/) Bosch Rexroth's innovative IndraMotion MLC motion logic controller with embedded robotics...
Read More »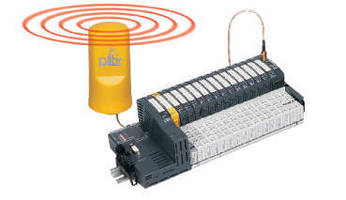 InduraNET p incorporates PSSuniversal modular, wireless decentralized I/O control platform for industrial environments. It features Coexistence Frequency Management enabling use in presence of other wireless systems in 2.4 GHz ISM band. Added to new/existing I/O block without changing hardware, system allows up to 64 operational and safety I/O modules, each with 2-4 I/O, to be installed alongside...
Read More »
NEWS RELEASE - Jan. 19, 2009 - National Instruments today announced the release of new NI analysis and signal processing tools for noise, vibration and harshness (NVH); machine condition monitoring; and audio test applications. The NI Sound and Vibration Measurement Suite Version 7.0 extends analysis functionality with NI LabVIEW virtual instruments (VIs) for performing psychoacoustic...
Read More »
Prefabricated construction is a type of construction method that involves manufacturing building components off-site or in a controlled environment
Read More »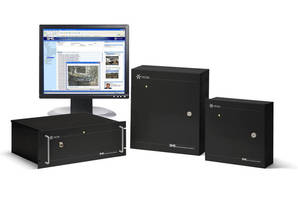 Designed for complete integration with ViconNet digital video management systems, Vicon SMS allows for automatic linking of ViconNet video with corresponding access control events. Appliance based system consists of controller and one or more nodes to connect to readers, sensors and other physical security devices. Browser-based interface allows users to manage and operate system from any PC with...
Read More »
Available as single IP core, SDIO-HOST is suited for any memory card or SDIO application. Support for CPRM mechanism is realized through implementation of Cryptomeria cipher algorithm for symmetric data encryption. With set of wrappers for AMBA-® AHB, APB, Avalon, and Wishbone, core can be reused in different design environment within one multiuse license. Support for MMC 4.2 guarantees...
Read More »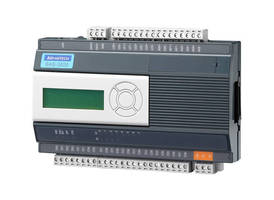 Designed for facility monitoring and energy management applications, BAS-3000 series provides access and remote management capabilities for web-enabled devices via Ethernet connection with browser-based interface, offline simulation, and online debugging. Series consists of BAS-3512/3520 stand-alone programmable DDCs delivering various onboard I/O and BAS-3520/3521 expansion I/O modules that can...
Read More »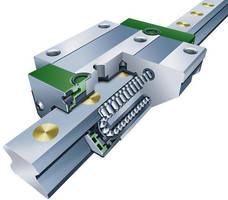 At this year's Machine Building, Drives & Automation exhibition at the NEC (25-26 March 2009), Schaeffler (UK) Ltd (stand 808) will showcase a number of innovative linear motion products, including linear actuators, miniature linear guidance sets and a unique lubricant metering valve that cuts lubricant consumption by up to 25 per cent on linear guides. Customers of industrial automation systems...
Read More »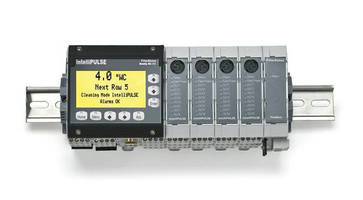 Jan 08, 2009 IntelliPULSE(TM) pulse jet controller for baghouses and dust collectors reduces energy costs and offers direct connection to most all PLCs with user specified field bus communications such as Devicenet, Ethernet, Modbus and Profibus. The intelligent pulse cleaning control technology is said to minimize compressed air use during filter cleaning significantly reducing energy...
Read More »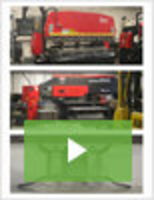 Quality Sheet Metal specializes in delivering precision, value, and customer service. With a client base that spans many diverse industries and a reputation for excellence that goes back over four decades, our clients know that we can provide the optimal combination of value and flexibility regardless of the challenge. See our video to learn what we can do for you. Through investments in state-of-the-art design, manufacturing, and quality control systems, Quality Sheet Metal remains focused on maintaining a high standard of quality, customer service, and competitive pricing. With an emphasis on customer satisfaction, Quality Sheet Metal is dedicated to establishing long-term partnerships, similar to the ones they currently have with their valued clients. If you're looking for a new partner with extensive capabilities in sheet metal fabricating and finishing, look no further.
Read More »