Available in process technologies from 90 nm down to 40 nm, DesignWare HDMI(TM) transmitter and receiver digital controllers and PHY IP solution supports high-bandwidth digital content protection. It offers comprehensive set of IP deliverables that help designers embed complex interface into next generation multimedia SoCs. Solution includes optimized analog front end to support longer HDMI...
Read More »
Providing instant-on, non-volatile advantage, MAX II® CPLDs come in packages as small as 5 x 5 mm and are rated for commercial (0 to +85°C) and industrial (-40 to +100°C) temperature ranges. Rated for zero standby power, products feature in-system programmability and power consumption as low as 25 -µA. Density and I/O combination suit power-sensitive applications spanning industrial,...
Read More »
Key scan device, TCA8418, can generate interrupt output signal using 3-key combination to free up processor from scanning keys for presses/releases while conserving power and bandwidth. Integrated oscillator debounces at 50 -µs and maintains 10-byte FIFO of key-press and key-release events, enabling storage of up to 10 keys with overflow wrap capability. Also, 18 GPIO can be configured into 8...
Read More »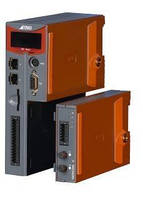 With SERCOS II digital drive interface, MC464 Motion Coordinator allows OEMS and automation system integrators to benefit from 64-bit multi-axis motion and machine control. Module sends and receives 32-bit control and feedback values for up to 16 axes at selectable data rates up to 16 MHz with servo cycle period down to 250 -µs. As bus master, MC464 can accommodate 4 SERCOS modules, providing...
Read More »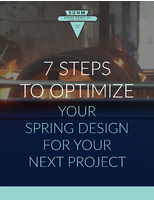 This white paper provides an in-depth overview into how to optimize a compression spring design in seven steps.
Read More »
Using ozone to treat fluorescent penetrant rinse water, MAGNAPURE II removes green dye color from wastewater and can process up to 500 gal of rinse water per 24 hr period. Low maintenance system offers drop-in installation and requires minimal floor space. Featuring separate sample valve for uninterrupted processing, system automatically processes penetrant wastewater and reduces bacteria and...
Read More »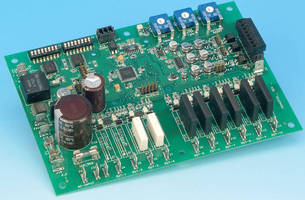 Capable of driving contactors for up to 10 heaters or cooling devices to maintain process at setpoint, Series DS Digital Staging Controller allows user to configure quantity of outputs dedicated to heating and cooling, on site. Stager can be set to use outputs in circular rotation or in up-then-down sequence, or to accept input from thermistor and perform temperature control using onboard...
Read More »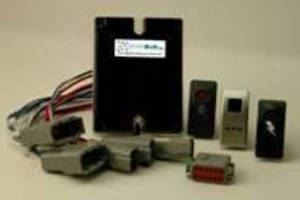 PowerGate 1000 provides choice of switch types and dashboard looks for marine, construction, truck, bus, lawn and garden, industrial, and emergency vehicle applications. Rugged unit includes 10 switch inputs with indicators and can accept switching to ground or system voltage or accept input from hall effect device. Operating in temperatures from -40 to 185°F, IP67-rated product supports CAN,...
Read More »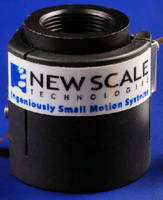 Custom auto focus modules accept standard M6-M12 threaded lens assemblies and feature digital (USB or I-²C) as well as analog 0-3.3 V motion interfaces. Lens motion module uses SQUIGGLE® motor, TRACKERT position sensor, and integrated electronics to provide high-resolution, closed-loop control. Stroke is greater than 2 mm, velocity is rated to 7 mm/s, and respective values for position...
Read More »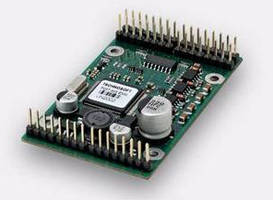 Model PIM3605 pluggable minidrive controls brushless, DC, linear, or step motors up to 180 W continuous and 600 W peak power and runs complex motions without requiring external controller. Movement sequences can be programmed directly on drive, while system control functions are handled from supervising PC or PLC. Motion modes as contouring, profiling, gearing, electronic camming or PVT can be...
Read More »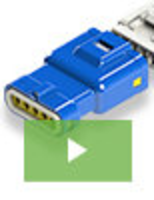 EDAC's new line of IP67 waterproof plug and socket connectors represent the cutting edge of waterproof connection technology. Part of the 560 and 572 series of connectors, they utilize innovative design concepts to deliver a level of performance and value that is unmatched in the industry. See our video to learn more.
Read More »