NEWBURYPORT - Softing, the leading technology provider of FOUNDATION fieldbus technology, has announced that Yokogawa has decided to fully integrate Softing's FOUNDATION fieldbus H1 USB interface with its industry-leading FieldMate application. The tight integration of Softing's USB interface is an ideal solution for users of today's notebooks without PC Card slots. FieldMate is a PC based...
Read More »
Accepting current, voltage, resistance, temperature, and process signals in same unit,- Model PAX2C utilizes field installable plug-in option cards, which enable customers to build their own controller by- changing cards. Dual-line tri-color display provides at-a-glance visual representation of up to 16 changing alarm conditions with 7 programmable color zones; customizable to allow- full...
Read More »
Used to secure exits in Code Alert-® Wandering Management and Safe Place-® Infant and Pediatric Solutions, Touchpad Exit Controller features discreet design using white LED backlight that illuminates touchpad only when digit is pressed. Full, 10-digit touchpad enables staff to implement secure bypass code that is difficult for at-risk residents or non-authorized persons to learn or guess. TEC...
Read More »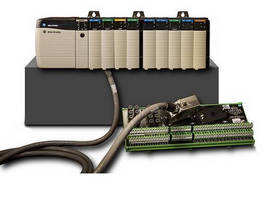 To improve process performance, users with legacy DCS systems migrate to modern, multidiscipline control platforms MILWAUKEE -- Rockwell Automation has expanded its toolbox for companies looking to easily migrate from legacy DCS systems to the PlantPAx process automation system. These new tools are part of a phased migration approach from Rockwell Automation that helps eliminate many of the...
Read More »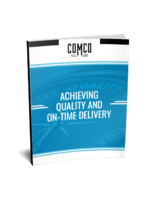 With decades of experience in machining, COMCO Plastics has developed a reputation for precision in fabricating products to spec. Learn more about our quality standards, and why having those standards in place is so important for a business.
Read More »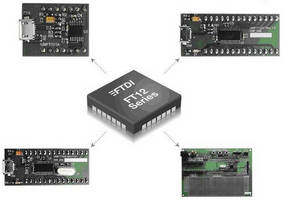 Operating at 12 Mbps and designed to USB 2.0 specification, FT12 series supports direct memory access (DMA) operation while providing system interfaces for 8-bit parallel bus and SPI Slave. ICs are configurable as standard device class, negating any need to add USB drivers. Composed of- 3 members and inspired by industry standard D12, series offers features such as battery charging detection,...
Read More »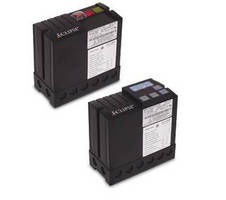 Designed for use with direct or indirect-fired furnaces or ovens that require global flame safety systems, T600 Flame Safeguard comes in Type 1 model with no display and Type 2 version with integrated display. Unit features advanced microprocessor to precisely control gas burner start-up and operation. Program sequences and operating times can be customized to provide exacting control in...
Read More »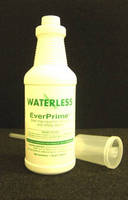 On average, a floor drain dries out about two times a year. Priming each drain with three ounces of EverPrime-® from Waterless Co. will prevent trap evaporation. As long as no large amount of water is flushed down the drain, EverPrime will remain permanently in the trap, preventing odors from being released for months if not years. EverPrime is biodegradable, and a three-ounce fill costs only...
Read More »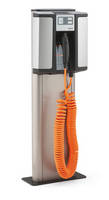 Booth 1943 to entertain and educate audience using Texas Hold 'Em Poker Las Vegas, NV. - Legrand, the global specialist in products and systems for electrical installations and information systems will be showing why their ranges of products are a sure bet that provide all users with a competitive edge at NECA 2012. Booth 1943 will be themed around Texas Hold 'Em poker and will feature...
Read More »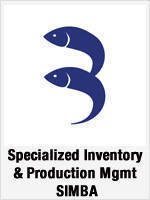 Redmond, WA - Dynamic Systems, Inc., a Redmond, Washington software developer specializing in barcode data collection, has installed mobile computers with Ocean Beauty Seafoods, which has improved traceability and reduces transportation costs. Increase production speed and traceability The SIMBA (Specialized Inventory Management with Barcode Accuracy) system solves the problem of how to produce...
Read More »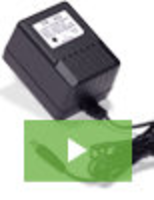 Triad Magnetics, an industry leader and one of the most trusted names in transformer design and manufacturing, is proud to announce the release of the Triad WAU Wall Plug-In AC Power Supply. Engineered to provide robust performance and high reliability, it is setting the standard for 120V/60Hz power supplies. See our video to learn all about it.
Read More »