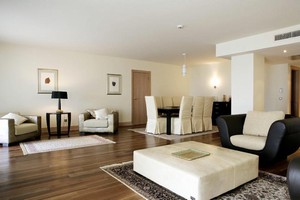 Bosch's detector and LSN technology employed to the full o Five-star hotel equipped with optimally reliable fire detection system o Local SecurityNetwork technology ensures maximum site protection o Integrated fire panels for efficient surveillance and control A comprehensive, state-of-the-art fire detection system from Bosch Security Systems is installed in the Kempinski Hotel The Dome in...
Read More »
Tier 1 supplier for the Boeing 787Dreamliner uses interactive 3D visualization to improve customer communication about custom products Boulder, CO. January 16, 2007: Korry Electronics and Anark today announced a partnership to create a sophisticated 3D product and aircraft visualization tool. This solution will be used to interactively display the Korry line of custom-built control panels...
Read More »
Featuring monochrome LC display, TERMEX operator panels are designed for PLC and computer-based operation, as well as monitoring of machines and processes located in hazardous areas. System displays key Gravity Tool Interface, Inclination, and Azimuth information from DAQ systems for operator well logging and measurement. Products support communication protocols including Profibus-DP and Modbus...
Read More »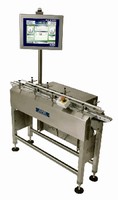 Providing quality control for cans or round containers, Canweigh(TM) CM9400 is available with 15 in. dashboard-style XS Control, which provides menu-driven access to checkweigher functions. System allows checkweigher to be set up as OPC server to store production data and present it on Internet. CM9400 can communicate with and control other intelligent sensor machines on plant networks via...
Read More »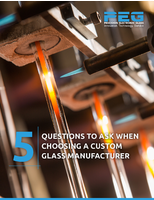 Due to the inherent complexity of glass fabrication, many professionals seeking glass services know exactly what kind of part is needed, but are unclear on the intricacies of the actual manufacturing process. PEG's exclusive guide is designed to help professionals navigate the custom glass manufacturing process with valuable information.
Read More »
Offering FES screw compressor and refrigeration system control technology, GForce(TM) features 15 in. diagonal color LCD touch screen with resistive technology. Display graphics allow 1- or 2-touch navigation through control system operation, and Ethernet connection enables remote accessibility via intranet/internet connection using any Java-enabled web browser. Product supports up to 31 I/O...
Read More »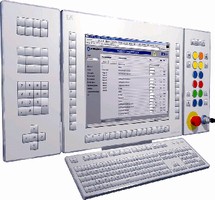 Designed to operate and observe machines and systems, Automation Panel 800 is equipped with 15 in. XGA touchscreen display, allowing complex sequences to be carried out intuitively and logically. Individual expansions for function keys, electromechanical keys, and E-stop function enable unit to be adapted to application needs. When mounted on swing arm, panel can be placed at most ergonomic...
Read More »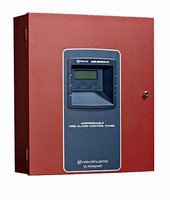 Combining capabilities of fire alarm control panel and digital alarm communicator/transmitter, Model MS-9050UD provides complete fire control system for child care, auditoriums, theaters, and restaurants. With capacity of 50 addressable devices, it offers single addressable SLC loop and 2 onboard Notification Appliance Circuits. Additional features include 2 programmable relays, one fixed trouble...
Read More »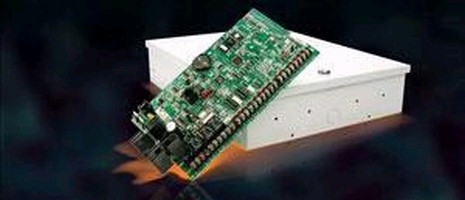 Suited for retail and residential applications, XR100 Series features 142 zones, 8 individual reporting areas, and up to 8 supervised door access points and/or keypads. Installers and service technicians can fully program system and run diagnostics from any DMP LCD keypad. Panel accepts software updates from remote location using Remote Link(TM) software. Network version XR100N is suitable for...
Read More »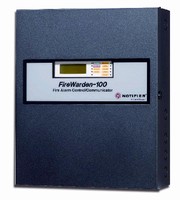 Accommodating up to 198 addressable NOTIFIER devices, single-loop FireWarden 100(TM) features advanced smoke detection and auto-programming. Auto detector testing, drift compensation, maintenance alert, and auto device type verification facilitate maintenance and troubleshooting, while integrated remote upload/download communicator allows for reporting system activity to remote location. Using...
Read More »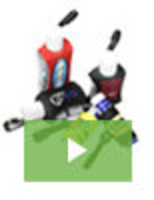 Neagle Choice has long been known as a quality source for commercial sewing, printing, die cutting, and the manufacturing of a wide range of custom products. Enhancing our service capabilities has been the key to our success, and has driven our growth into many new and exciting markets. Continuing on this trajectory, we now offer precision laser cutting and etching, adding to our long line of manufacturing services. See our video to learn all about it.
Read More »