GUELPH, ON - Melitron Corporation announced today that it has been selected by Sustainable Energy Technologies (TSX Venture: STG) to provide contract manufacturing services required to build their SUNERGYTM solar inverter. Sustainable Energy is a leading designer, manufacturer and distributor of power inverters for grid-connected solar PV systems. "Melitron's highly automated facility, its...
Read More »
Thuro Metal Products is a high production manufacturer of precision screw machined components; swiss and CNC swiss machining, CNC milling & CNC turning of metal components. Single spindle and multi spindle CNC turned parts in all basic free machining materials plus alloy steels and exotic materials. Thuro announces it's expanded machining capabilities with it's first 8 spindle multi spindle screw...
Read More »
Building upon HighQ(TM) copper on silicon integrated passive device (IPD) technology, HighQ IPD2 process utilizes 8 in. wafer technology and features second 5 Â-µm copper layer that promotes inductor performance and flexibility. It supports design of precise IPDs for RF system in package applications in portable electronics equipment. Typical designs include baluns, low pass filters, band...
Read More »
McClarin Plastics Highlights Internal Advances to Improve Strength, Environment, Flexibility, and Life Span Hanover, PA, June 3, 2010 - McClarin Plastics, a leader in thermoforming and vacuum infusion of fiber reinforced plastics, believes wind energy producers will see better, stronger, greener materials/parts for their wind turbines by embracing vacuum infusion and process improvements...
Read More »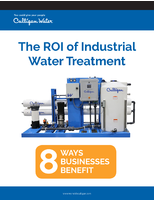 American Tool and Mold expands services into Liquid Silicone Rubber, Clean Room molding, Metrology and more American Tool & Mold, a certified woman's business enterprise*, is a leader in the design and construction of complex, precision, multi-cavity molds for the plastic injection molding industry. They are now expanding their capabilities, especially in the areas of Liquid Silicone Rubber molds...
Read More »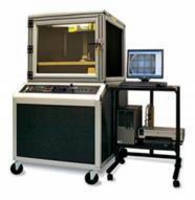 At Surmotech we are committed to providing the most up-to-date equipment for all your electronic assembly needs. We have recently made a new addition to our inspection capabilities with the purchase of a Glenbrook JewelBox-70T. The JewelBox-70T delivers superior image quality with excellent resolution and sensitivity for laboratory and failure analysis applications. The system's 10-micron x-ray...
Read More »
Americase located in the Dallas / Fort Worth Metroplex has created a new service to assist companies that need small quantities of custom designed corogated boxes. No longer will you be required to buy 500 - 1000 minimum boxes when only 25 or 50 are needed. Plus the cost is very affordable. No job too small or odd. Custom sizes are available. We also provide labeling and graphics and all can be...
Read More »
Plastic Molded Concepts, Inc. of Eagle, WI offers you a broad range of creative plastics processing services. Our goal is to help you develop and produce injection molded plastic parts that fit, that work, and that cost as little as possible. Drawing on more than 31 years of experience, our ISO 9001 certified company transforms your designs into finished parts that fully satisfy your...
Read More »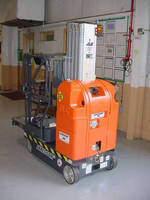 McClarin Plastics, Hanover PA, provides attractive, durable thermoformed TPO Components for the most rugged and abusive field environments, plus the added value of complete assembly of secondary components. Catering to the transportation, industrial equipment and service truck industries, McClarin Plastics engineering team delivers consistent solutions to traditional processes, specific to your...
Read More »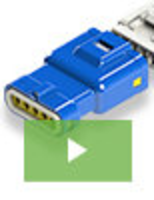 EDAC's new line of IP67 waterproof plug and socket connectors represent the cutting edge of waterproof connection technology. Part of the 560 and 572 series of connectors, they utilize innovative design concepts to deliver a level of performance and value that is unmatched in the industry. See our video to learn more.
Read More »