New Port Ricey, FL. - Rite Tech Industries a leading turn key injection molding company with extensive experience in the global sourcing market of manufactured goods, is excited to present the S'more Store plastic injected container for Active Mind Products. The container is food safe with a snap-on top. The product is 11.5" x 11.5" X 2.5" high and weighs in at 1lb 10.6oz. It is a green product...
Read More »
Constar's PET carafe is featured on the packaging company's new online stock container catalogue PHILADELPHIA - During hot summer months, nothing beats a glass of chilled lemonade. In a move designed to refresh thirsty backyard barbecue revelers, picnic goers and athletes, Weis Markets has launched a line of lemonades in clear PET carafes from Constar International LLC, a leading global producer...
Read More »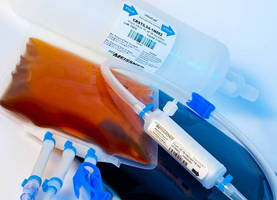 Meissner will exhibit in booth #2047 at BIO 2011 on June 28 - 30, 2011. The 3-day exhibit event will be held in Washington, D.C. at the Walter E. Washington Convention Center. Meissner will feature its microfiltration and One-Touch® single-use systems portfolio of products for biomanufacturing operations at this year's event. Exhibit highlights will include single-use products for...
Read More »
Don't risk injury by using the wrong tool for the job. Used shipping drums may seem like a cheap way to handle waste, however the inconvenience of transporting and the risk of injury could be costing your shop. Use a CECOR TX-55PL Drum Tank instead of a shipping drum. The CECOR Drum Tank is much stronger than a shipping drum. The tank is mounted on two rigid and two swivel casters for easy...
Read More »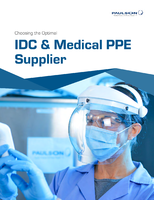 This white paper provides an in-depth overview into infectious disease control (IDC) medical PPE including development, key benefits, applications and product offerings.
Read More »
Made from clear FDA-compliant food-grade material, free of BPA and PVC, Extra-Large Stretch-to-Fit Covers fit full and half-size hotel and catering pans, cafeteria trays, large serving bowls, and platters. Covers help eliminate spoilage and prevent odor migration where food ingredients and prepared items are stored in walk-in coolers and freezers. FlexBand® creates secure seal over any size...
Read More »
New System Saves Up to 90% in plastics, oil and CO2 emissions HANOVER PARK, Illinois - Four companies with vast experience in sustainable consumer products are enabling a new manufacturing capability for a reusable bottling system designed to revolutionize the way consumers purchase and use liquid-based products for household use or personal consumption. Applications include multi-surface...
Read More »
Buckhorn Maximizer(TM), featuring integrated pallet and lid system, enhances efficiency of light-duty dry goods shipping and storage. Able to fold flat and fit within its own footprint, one assembled unit stores up to 8 collapsed boxes. One-person assembly and breakdown takes seconds; 2 drop-down doors promote access and ergonomics; and wall assembly eliminates need for tools. Made of...
Read More »
In September of 2008 CCR SAS of Paris France successfully challenged the economic trends and began a rapid expansion program in the USA with the establishment of CCR USA LLC and their Redmond WA office. Since that time CCR focused their USA operations on aseptic Stainless Steel tanks and pressure containers for the food, cosmetic and chemical industries where they have continued to post record...
Read More »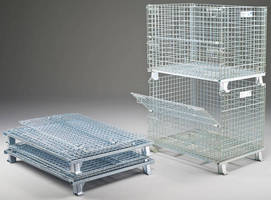 Kennesaw, GA -- Direct Metals Company, LLC recently added a new wire mesh container product line that have a galvanized finish, 4-way entry for easy use with fork lift trucks, drop gates for easy access and safety rating plates with static load capacity and height. These wire mesh containers are perfect for bulk material handling and storage. Some of the benefits to this product are a clear view...
Read More »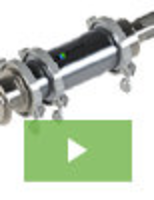 As a leader in industrial sampling equipment at Sentry Equipment, our success is built on a history of innovation and designs that epitomize value and efficiency. The new Hygienic Automatic Sampler is another example of our dedication to developing quality engineered products. To learn how this product can streamline the sampling process for dry, free-flowing materials, see our new video.
Read More »