UsedÂ- for construction, DX490LC-3 and DX530LC-3 are powered by 6-cylinder 389 hp, water-cooled, diesel engine optimized for use with cooled exhaust gas recirculation system, diesel oxidation catalyst, and diesel particulate filter. Excavators offer 4 work modes – Digging, Breaker, Shear, and Lifting – and feature Intelligent Floating Boom option...
Read More »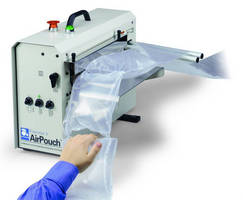 Automated Packaging Systems, the world leader in high-reliability bag packaging systems, is introducing in Australia its line of AirPouch® void-fill and protective packaging systems and materials. AirPouch systems deliver on-demand, inflatable air pillows, bubbles and tubes used for void-fill, protective wrapping, blocking, bracing and packing applications. Preformed material is shipped in...
Read More »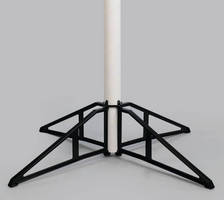 Offering alternative to wire solutions, Molded Plastic Display Foot is used to securely hold 1 Â-¾ in. OD display poles. Feet feature integrated channel, which is compatible with bottom of poles, and are secured with plastic ring for additional support. Plastic construction eliminates residue commonly associated with wire alternatives. Display has 26...
Read More »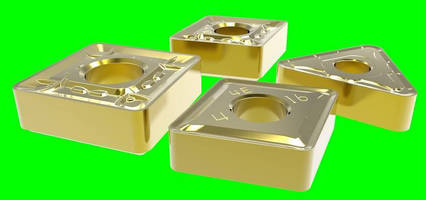 While wear- and deformation-resistantÂ- NL200 is intended for machining cast iron, wear-resistant NL250 is suited for semi-finishing and finishing applications. Medium and rough machining of steels and cast iron materials with light scale but no interruption can be accomplished with NL300, and NL400 handles medium and rough machining on stainless steel and exotic alloys. Fine grain...
Read More »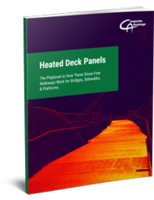 Heated Deck Panels: The playbook to how these snow-free walkways work for bridges, sidewalks, and platforms
Read More »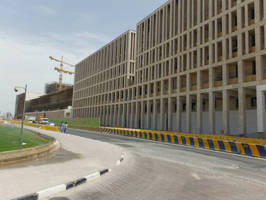 At the $5.5 billion 'Downtown Doha' development in Qatar, Grace Construction Products' Preprufe® waterproofing membrane has been specified to provide a proven, practical and reliable waterproofing solution. Said to be 'the world's first sustainable downtown regeneration project' and designed and built by Msheireb Properties, the country's leading sustainable developer, the 76 acre...
Read More »
Using SPS930 Universal Total Station, PCS900 v2.1 Paving Control System for Milling Machines can hot swap, or automatically and instantly transition, to next total station without stopping machine,Â- ensuring smooth milled surface at transition point. CAN-based paving control solution communicates directly with factory-installed 2D systems from most asphalt milling machine manufacturers and...
Read More »
CHESAPEAKE, Va. – Sandvik Construction has selected Volvo Penta power-generation engines for its new electric-powered track-mounted tertiary crushers. The new UH450E tertiary crusher was developed by Sandvik in response to market demand and special requests from customers for an electric-powered system. The new-generation UH450E is powered by a Volvo Penta TAD1651GE power-generation engine...
Read More »
Using Cracker, standard demolition can be carried out accurately without need for special equipment or preconditions. Product is virtually noiseless andÂ- free from vibration, as well as ecologically friendly. Supplied in powder form and sealed in vacuum packed heavy-duty plastic bags, Cracker is mixed with water and poured into spaced, pre-drilled vertical holes. After...
Read More »
As data accessory for Laser Microgage industrial measuring and alignment system, Capture™ lets operators grab measurement readings on-the-fly from as many asÂ- 4 remote laser receivers to analyze alignment and performance of their production machinery and industrial equipment. Windows®-based application records incoming readings, displays results, and increases control...
Read More »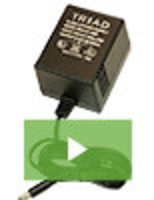 Triad Magnetics, an established leader in power supply design and manufacturing, is proud to announce their next generation WAU AC and WDU DC Series of power supplies. These linear wall plug-ins offer minimum noise performance without sacrificing reliability or life. See our video to learn more.
Read More »