E-Components & Chains Limited of Pocklington UK are pleased to announce the launch of their very own range of Stainless Steel Food Processing items including buckets, scoops, scrapers, shovels, jugs, funnels etc. Stainless steel's beneficial properties have led to its application throughout the food chain. From food processing and brewing, through distribution and storage to serving food,...
Read More »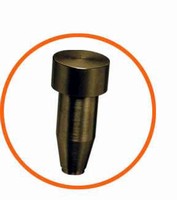 Made of 3 in. hot-rolled, heat-treated, hardened steel, Sluggo-Ox(TM) has 3Â-½ in. deep bore and accepts 5/8 or ¾ in. ground rod, rebar, or other metal implements. Once implement is inserted into bore, sledge hammer is used to pound Sluggo-Ox, forcing metal rod into earth. Tool can then be removed and is ready for next application. Large striking surface helps prevent bodily injury...
Read More »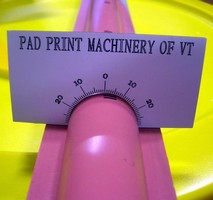 Catheter Pad Gauge helps catheter printers calibrate print positions of catheter markings from one end of long pad to opposite end. It lets printers with cup slide machine fitted with long pad measure front-to-back distance of image at multiple locations along pad. Print alignment tool minimizes chance for error, promoting consistent catheter printing quality with minimal losses during setup and...
Read More »
Company Boosts Investment in Software Technologies for Design, Simulation SANTA CLARA, Calif., June 5, 2007 - Agilent Technologies Inc. (NYSE: A) today announced the expansion of technologies in its Advanced Design System (ADS) and GENESYS design platforms to provide a full spectrum of software tools for microwave and RF designers. The company is increasing investments in RF/microwave design and...
Read More »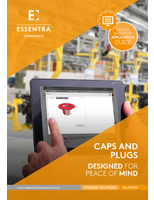 Download this engineering guide to learn more about the different caps and plugs offered, and to find the correct solution for your specific application.
Read More »
Fixturlaser OL2RXA laser based wireless shaft alignment tool enables production personnel to adjust fixtures by use of point lasers. System is upgradeable for measurements of dynamic movements, such as thermal growth and process forces. System capabilities include 3D flash tutorials, measurement of several machines, saved measurements, and sight adjustment which enables fixture mounting without...
Read More »
PEM® metal/plastic access hardware ordered with custom ABS cap colors allow for color-coding or matching in an assembly to offer specific practical functions. The color caps can serve as visual identifiers to "flag" components, designate restricted or limited access areas, or correlate with equipment instructions. They can also be specified to match the color of a panel or other component or...
Read More »
Employing 2 cameras, SOLO TWIN offers point-and-shoot functionality and 70° field of view that lets operator get close to assembly tooling that needs to be measured for certification and alignment. Within 15 minutes, unit makes it possible to set-up measurement system; tie-in to coordinate system; perform measurements of critical assembly tool features; verify measurement data relative CAD...
Read More »
Single Part Connector Offers Fast Fit, Greater Reliability and Longer Life at Lower Cost PLYMOUTH, Mich., Feb. 28, 2007 - To help manufacturers build more robust products at less cost, Simrit, the industrial sealing products division of Freudenberg-NOK, is bringing its proven Plug & Seal plug connection technology to the Americas. Simrit's Plug & Seal connectors are specially designed to provide...
Read More »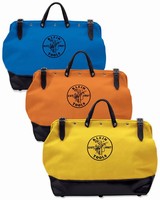 Constructed of No. 8 colored canvas, 5002 Series includes 16, 18, and 20 in. sizes available in blue, orange, or yellow. Multiple pocket configurations enable users to separate, store, and organize tools, while vinyl-reinforced bottom extends up sides of tool bag for additional support and moisture resistance. While 16 in. bag has 8 pockets, 18 and 20 in. bags offer 10 and 14 pockets,...
Read More »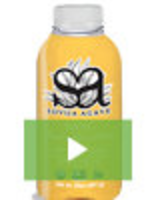 Come Alive Organics distributes all-natural, proprietary flavored agave for the food and beverage industry while helping children across the globe. Learn more about our agave products and our one sweet cause in this video and two-page PDF.
Read More »