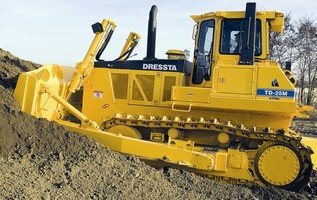 Meeting emission requirements, TD-25M EXTRA and TD-25M LA (Landfill Application) EXTRA employ 330 hp Tier 3 Cummins engine that offers 1,346 lb-ft max torque and attains max power at 1,800 rpm. Features include gear range preselection system; automatic downshift function; and continuously variable speed, hydraulically driven fan. Respectively, TD-25M EXTRA and TD-25M LA EXTRA weigh 79,873 and...
Read More »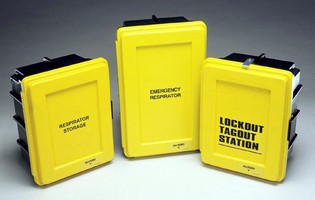 GARDEN GROVE, CA - Allegro Industries manufactures a comprehensive line of storage units, including storage cabinets and wall cabinets. The Dual SCBA Wall Case is designed to meet the storage demand for two SCBAs or one SCBA and one cylinder with additional masks. The unit is made of corrosion-resistant ABS and has low-profile, easy access doors. The four windows allow visibility to SCBA gauges....
Read More »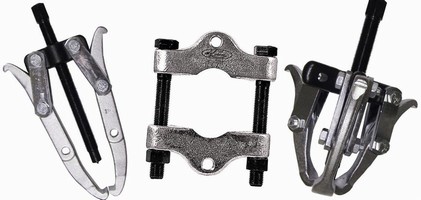 Reversible jaw pullers provide optimal pressure, tightening around part to facilitate removal. Manufactured from alloy, heat-treated steel, products range in size from 3-6 in. and offer 2- to 5-ton capacities. Bearing separators have max spread of 4Â-¼ in. and feature flush knife-edge blades that get behind work where other tools cannot fit or grip. They are made from heat-treated steel and...
Read More »
Bravura Architecture, located in Louisville, Kentucky, wanted a design for the lobby of the refurbished Mercantile Lofts condominium complex in Louisville that reflected the open concept of the overall project. They saw Speed-Rail® as the ideal framing system for the mailbox center and other sections of the entrance lobby. While these sections of the lobby used Speed-Rail with wood infill...
Read More »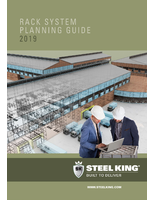 There is plenty to consider before setting up or replacing storage rack systems in your warehouse. This whitepaper contains a guide and general checklist of the most important considerations.
Read More »
Sonoco introduces its most durable, water-resistant form at World of Concrete LAS VEGAS - Sonoco (NYSE: SON), the market and technology leader in the design and manufacture of concrete column forms, today announced the North American launch of Sonotube® Commercial, the Company's most durable, water-resistant concrete form. Sonoco's new Sonotube Commercial brand form offers exceptional tear...
Read More »
With a Terex® Demag AC 700 and a Terex® Demag AC 650, the crane and logistics service provider CKV-Heavy Lifting & Assembly Ltd. is supporting one of the most elaborate tunnel projects in the world. At the Bosporus in Istanbul, Turkey, the Asian and European continents are being connected by means of a gigantic construction project. The project consists of a double-tube train tunnel...
Read More »
Powered by XRP(TM) 18 V battery pack, Model DC608K 18 ga XRP(TM) brad nailer is equipped with 110 nail capacity box-style magazine which helps keep sawdust and debris out. Unit drives nails with lengths from 5/8-2 in. and features sequential operating and bump operating modes. Tool-free jam clear system and 12-position depth adjustment system are included in 11Â-½ x 3½ x 11 in., 7.4...
Read More »
Model BR580JG-1 is powered by Komatsu SAA6D125E-5 engine and has flywheel horsepower of 345 hp. It includes HydrauMind fully hydraulic drive system, vibrating grizzly feeder, and KCJ4430 jaw which features load-presetting semiautomatic feeder system. One-touch start button sequentially starts operation of magnetic separator, belt conveyors, jaw crusher, and feeder, and Komtrax technology sends...
Read More »
Lid alignment and tack welding station includes precision slide which allows for separate alignment and tacking positions. It also features Model ADP100 Weld Power Supply and Series 88 Weldhead for repeatable process results. Finger proximity switches trigger weld head movement and ensure operator safety, while tooling pins on slide platform enable changeover to different part holding fixture.
Read More »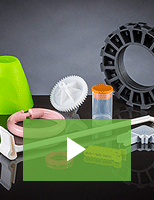 The Rodon Group is a proven leader in high-volume, close tolerance injection molding. We offer globally competitive, innovative manufacturing solutions for a broad range of industries. Check out our video to learn more.
Read More »