Used as protective cover for wide variety of fittings, pipe ends, or threaded connectors, tethered vinyl cap features tethered end that allows cap to hang freely from application when not in use. It features high gloss finish with smooth, contoured ends and smooth flat top. Cap does not tear when stretched, rip when slipped over sharp edges, or shred when forced over threaded fittings.
Read More »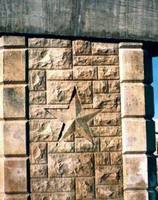 If you can imagine it, Symons can make it! DES PLAINES, IL - Building owners and their representatives are showing an increasing preference for unique concrete form liner designs and textures. That means the typical geometric patterns of the past are being replaced with artwork, images and logos specifically related to the structure. With computer technology and specialized equipment, Symons can...
Read More »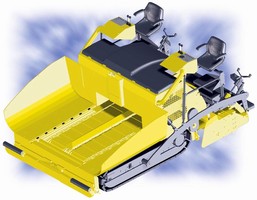 Weighing 20,500 lb, self-propelled BF6615 employs crawler-style track drive system undercarriage and can push asphalt feeder trucks while maintaining working speeds up to 180 fpm. Features include 9 ton hopper capacity; turbocharged, 99 hp Cummins water-cooled diesel engine with fuel-saving and noise-reducing ECO-mode; and load-sensing hydraulic system. Dual vibrators provide 2,500...
Read More »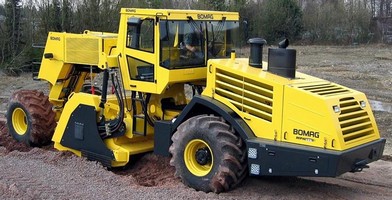 Model MPH125 is powered by turbocharged, 590 hp, Tier 3-compliant Deutz V8 diesel engine, equipped with electronic injection system, that drives 91.7 in. wide rotor. Rotor speeds from 90-130 rpm can be selected under load, and rotor's mixing chamber automatically adjusts with cutting depth. Operator station rises for normal operation and lowers to reduce overall transport height to 122 in., while...
Read More »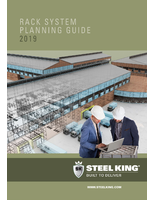 There is plenty to consider before setting up or replacing storage rack systems in your warehouse. This whitepaper contains a guide and general checklist of the most important considerations.
Read More »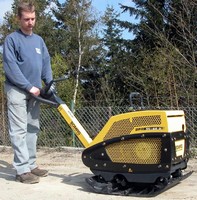 Suited for work on granular, cohesive, and mixed soils, models BPR35/60 and BPR35/60D are respectively powered by fully enclosed 5.4 hp Honda air-cooled gas engine and 4.16 hp Hatz air-cooled diesel engine. Vibratory exciter design lends to working speed capabilities, as well as gradeability, on all types of soil. Both models have max vibration frequency of 4,800 vibrations/min and heavy-duty,...
Read More »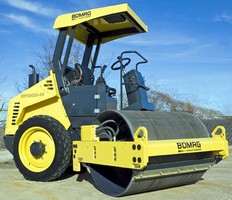 Featuring one 47 in. drum, BW124DH-40 smooth drum roller and BW124PDH-40 padfoot roller are powered by Tier 3 Deutz diesel engine and offer all-around visibility. Centrifugal force and amplitude are optimized for compacting granular and mixed soils as well as semi-cohesive and cohesive materials. While no-spin rear differentials and standard drum drive achieve optimal gradeability, bolt-on...
Read More »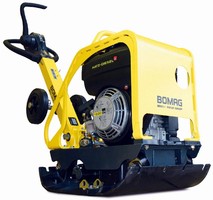 Measuring less than 16 in. wide, BPR25/40 series is optimized for maneuverability and centrifugal force. Honda 5.36 hp air-cooled gas engine powers BPR25/40, while Hatz 4.15 hp air-cooled diesel engine powers BPR25/40D. Featuring max frequency of 5,100 vibrations/min, both are suited for work on granular material as well as cohesive and mixed soils in landscaping, site prep, and other mid-size...
Read More »
Sto Corp. Provides EIFS Design that Delivers Performance and Value While Promoting Sustainability ATLANTA - (June 25, 2008) - In a recent statement released by Sto Corp., the innovative world leader in cladding, coating and restoration systems, it was said that, because of the environmental issues of climate change and global warming, the quest for green buildings is increasingly prevalent....
Read More »
ALFDORF, Germany, June 17 - A subsidiary of TRW Automotive Holdings Corp., TRW Automotive GmbH, today unveiled a new head protection system for convertible vehicles. It is the first system located in the seat mount rather than the door trim - designed to offer head protection for the unique characteristics of convertibles. The development furthers TRW's strategy of innovation to help vehicle...
Read More »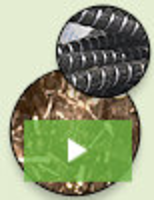 Fiber Reinforced Polymers (FRP), represents a truly groundbreaking advancement in structural reinforcement. Lightweight, strong, and green, they are changing the way the construction industry thinks about rebar. Unlike steel, FRPs don't rust and are far stronger than standard rebar. To learn why Fiber Reinforced Polymers are poised to change the way the world builds, see our video.
Read More »