PHILADELPHIA-- Specialty materials company Rohm and Haas (NYSE:ROH) recently introduced a major innovation in additives for cellular PVC trim manufacture that is performing even better than expected. The new product, Paraloid(TM) SureCel(TM) foam cell stabilizer, is a completely new technology platform that helps manufacturers, retailers and builders better capitalize on the acclaim and growing...
Read More »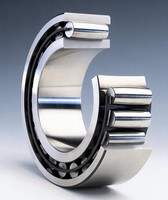 UNIQUELY DESIGNED FOR ELECTRIC MOTOR APPLICATIONS:SKF CARB® TOROIDAL ROLLER BEARINGS ACCOMMODATE HEAVY RADIAL LOADS AND MISALIGNMENT SKF CARB® toroidal roller bearings serve ideally as non-locating bearings in large electric motors (125 Hp and above) with their capability to accommodate very heavy radial loads and compensate for misalignment from overhung loading and to perform well under lower...
Read More »
Weighing 8.4 metric tons, PC88MR-8 mid-sized excavator has dig depth of 15 ft 2 in. and max reach of 23 ft 5 in. KOMTRAX(TM) wireless fleet management system sends machine operating information to secure website for viewing and analysis, while short-swing radius allows access to tight jobsites and X- frame undercarriage prevents mud/debris build-up. Air-conditioned cab has pilot-proportional...
Read More »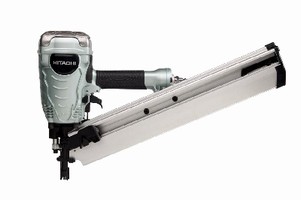 Using nails from 2-3-½ in., Model NR90AF is suited for framing, siding, decking, pallet assembly, trusses, and sheathing. Tool-less depth of drive allows for flush fastening of various materials, while hardened claw tip minimizes wear on nose and slippage when driving at angle. Rear loading magazine holds up to 100 nails, and when tool is empty or if nail count runs low, dryfire lockout...
Read More »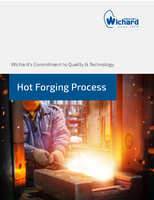 Check out this white paper to learn about the benefits of hot forging.
Read More »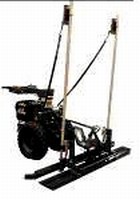 Suited for residential and small commercial markets, Mini Screed(TM) C has small, maneuverable, and lightweight (470 lb) design with 6 ft 8 in. head for on-deck use. This walk-behind product uses laser-leveling technology to cut concrete to finished grade, screed it flat, and vibrate it smooth in one pass. It is equipped for multiple applications, such as over rebar, chaired mesh, fluted metal...
Read More »
Manitowoc, Wisc. (August 18, 2008) According to market research by The Conference Board , over the next several years, households with earnings of at least $100,000 will be one of the fastest growing segments of the U.S. population. Greg Sheehy says, grasp the opportunity. This fast-growing, wealthy demographic drives nice cars and don't often wash them in their driveways. They use car washes....
Read More »
Manitowoc, Wisc. (August 18, 2008) Today's sanitary regulations aren't getting any easier. Food processing plant owners, however, can give their plants that clean, sanitary appearance with plastic wall and ceiling liner panels. Extrutech Plastics, Inc. provides PVC products for the interior walls and ceilings for today's progressive processing plants. Greg Sheehy, President of Operations,...
Read More »
SPRINGFIELD, OH (June 6, 2008)-R&M Materials Handling, Inc., produces products and services for the material handling industry. R&M introduces the EZ Lift(TM) RL manual lever puller which addresses the common lifting needs during construction, maintenance, and service. The EZ Lift(TM) RL manual lever puller is compact, efficient, and long-lasting. The EZ Lift(TM) RL manual lever puller is...
Read More »
ProRoc-® Moisture and Mold Resistant Setting Compound is formulated for use in all stages of finishing, including filling joints, embedding fiberglass mesh joint tape, and concealing joints, fasteners, and trim accessories. Plaster-based product can be sanded when dry and is mold-resistant. Mold-X10 Mold Resistant Mesh Tape is fiberglass mesh that is self-adhesive. Complimenting ProRoc-® Gypsum...
Read More »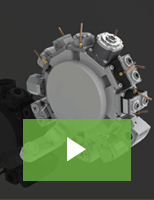 Von Ruden's driven tools are designed to each specific machine in order to maximize performance. All of our tools are performance tested and made in the USA per ISO 9001:2015 standards. Check out our video to learn more.
Read More »