Available in 2 models, Automotive Inspection Sets help mechanics measure proper distance or alignment between parts in tightly confined spaces. Model S898Z-1 combines pliers, Flex-O-Post, dial indicator with .001 in. grads and 1 in. travel, and fitted plastic case, while Model S898Z-2 additionally includes magnetic base. Both are suitable for measuring amount of front-end play or ball joint wear,...
Read More »
The constantly increasing variety of vehicle models in the automotive industry along with smaller production quantities requires a dramatic increase in flexibility of production lines including the robots, fixtures, handling devices, etc. Following the new trend of light construction and modern designs, joint applications such as welding, riveting, gluing, drilling and clinching are constantly...
Read More »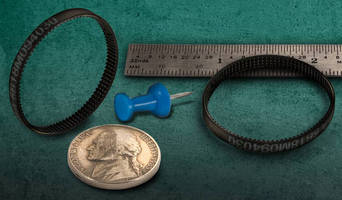 Offered with Kevlar-® cord reinforcement, A6B18M... Series comes in 22 different groove sizes from 94-559 mm, while A6G18M... Series, with fiberglass cord reinforcement, comes in pitch lengths from 142-705 mm. Belts are offered as standard in 3 and 6 mm widths, but special widths can be cut from sleeves. Respective breaking points for Kevlar-® and fiberglass belts, both double span, are 300 and...
Read More »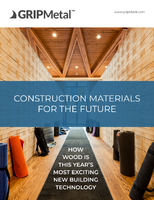 In this eBook, we highlight some key advantages of Cross-Laminated Timber (CLT) and show why every builder needs to consider adopting this remarkable construction advancement. We'll also introduce you to the latest innovation in CLT, GRIPBlock™, an exciting new technology that will change the way you look at CLT forever.
Read More »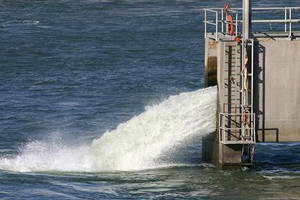 Kepware Technologies, a leading provider of Communications for Automation, has announced the release of Water Industry Telemetry Standard (WITS) support, within the company's DNP3 Drivers, which are already supported within the KEPServerEX OPC Server. As an additional feature set, Kepware has added WITS support to its robust set of DNP3 Ethernet and Serial communication drivers. Built upon the...
Read More »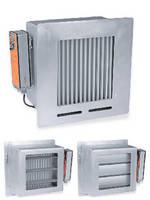 Suitable for offshore vessels, workboats, tugs, crew's quarters, and pump houses, Weather Closures can be remotely shut in event of bad weather, violent seas, extreme wind, or for security purposes. Units feature 24 Vdc or 110 Vac electric actuators and marine-grade 6063 aluminum housings with anodized aluminum blades. Employing moisture-eliminator technology, closures filter 97% of water and...
Read More »
Test results 50% better than allowable maximum air leakage ATLANTA - (August 19, 2010) Sto Corp., the innovative world leader in cladding, coating, and restoration systems, announces that its StoGuard fluid-applied air and moisture barrier showed significant air tightness during a recent blower door test on a project at Joint Base Lewis-McChord in Washington state. In October of 2009, the United...
Read More »
Fully integrated in backrest bolster, Model HSPC II eliminates need for integrated head rest. Unit works together with torso protection system and both can be tuned individually. Operated via small pyrotechnic gas inflator with 20 mm diameter, HPSC II ensures restraint efficiency in broad range of convertible vehicles.
Read More »
Extending Toolmex TMX Workholding and Tooling Product Lines, Customers Increase Productivity with Tested Products NATICK, Massachusetts - June 17, 2010 - Toolmex Corporation, a leading workholding and tooling product designer and supplier, announced today that they are extending their current workholding line of manual and power chucks, cylinders, v-flanges and vises. The Toolmex Product...
Read More »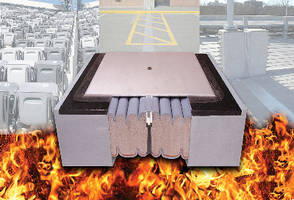 Featuring watertight design, EMSHIELD SJS-FR1 is UL and ULC certified for joints from 4-10 in. with up to 100% of joint size movement. One-hour fire rated expansion joint is suited for floor and deck joints subject to cars, pedestrians, material handling equipment, and other loads. Installed entirely from deck or floor above, no utility lifts or holding labor are required. Non-invasive anchoring...
Read More »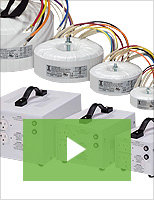 Triad Magnetics' custom components for medical devices are designed and manufactured with the strictest regulatory standards in mind. Our capabilities include rapid design, prototyping, and testing of inductors, transformers, and power supplies for medical equipment. Check out our video to learn more.
Read More »