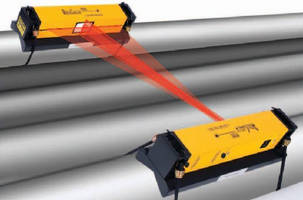 Utilizing reflected-laser beam technology, ROLLCHECK® MINI can measure spans up to 3 ft from roll to roll sizes up to 4 in. in diameter. Laser line is projected from ROLLCHECK® MINI transmitter to the reflector mounted on the roll to be checked/aligned; laser line indicates if roll is aligned vertically. Line is then automatically reflected back to transmitter's reference line...
Read More »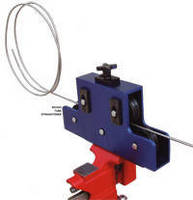 Introducing a new tube straightener, Model BQ-1025, an economical tube straightener that can handle light wall tubing from 3/16 to 1/2". It is fully adjustable, can be vice or bracket mounted and can be used on all types of annealed tubing, including stainless. Simply feed your coiled tube into the straightener, and it comes out straight on the other side. A quick solution for the automotive...
Read More »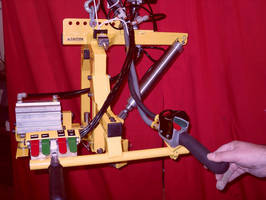 Ergonomic Partners was recently approached to design and provide custom lift assist equipment for a global safety equipment manufacturer. After several near misses on major injuries due to dropped and mishandled parts the customer was looking for a new way to handle their parts. In addition the operators were risking shoulder and back injuries due to awkwardly having to place the heavy discs into...
Read More »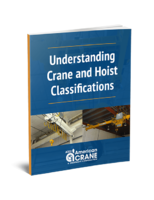 Building success: Crane & Hoist Design Criteria
Read More »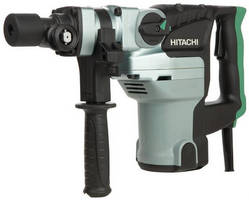 Featuring 8.4 A motor that delivers 950 W of input power, DH38YE2 is 1Â-½ in. spline shank rotary hammer with dial that lets operator select hammer-only or hammer/drilling operation. It produces 5.9 ft/lb of impact energy for drilling and chiseling and offers 510 rpm full load speed and 2,800 bpm full load impact rate. Although it gives off vibration levels of 18.8 m/s² and noise of...
Read More »
Environmentalists compelled the HVAC industry to create a new industry standard refrigerant and plastic caps maintain an important role to secure against contaminants. Environmentalists concerned with ozone-depleting chemicals are at the heart of the creation of the refrigerant known as R410A, although this is not a recent development. It was back in the '80's when the quest began to develop a...
Read More »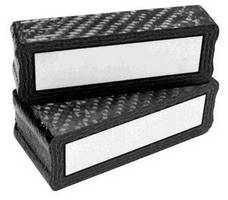 Compatible with LTM® epoxy and HTM® Bismaleimide prepregs, Model CB1100 ceramic tooling block can produce thermally stable composite tooling tolerant of high pressures and elevated temperatures associated with autoclave cure cycles. High-grade product features low coefficient of thermal expansion; does not absorb water, eliminating need for drying or venting of tool; and is...
Read More »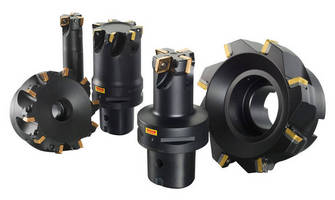 CoroMill 490, the milling cutter that can shoulder mill, face mill, edge, contour, slice, slot, in all materials, can now take up to 10mm depth of cut. The latest release in the CoroMill 490 family from Sandvik Coromant is a 14mm insert designed for larger depths of cut and engagements up to 10mm. The new insert size is introduced in an extensive program of cutter bodies in diameter range...
Read More »
HVAC design is facing tough challenges from environmental concerns to efficiency standards, but plastic caps and plugs continue to offer high value. As though the economic pressures alone are not enough, the HVAC industry is facing regulatory demands brought about by the looming financial crisis. The quest to find alternative energy sources and improve efficiency standards is a direct result of...
Read More »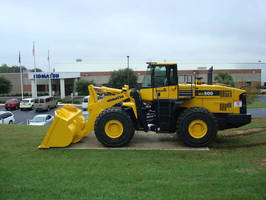 Rolling Meadows, IL, January 11, 2010-Komatsu America Corp. is pleased to announce that it has begun shipping wheel loaders manufactured at its Newberry Manufacturing Operation (NMO) in Newberry, SC. Production of Komatsu wheel loaders commenced at NMO late in 2009. "Komatsu customers depend on our wheel loaders because they are designed to provide the highest production, while minimizing fuel...
Read More »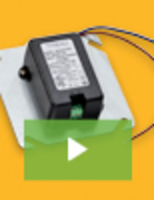 Triad Magnetics is an established leader in power supply innovation, offering product lines that span a wide range of diverse industries and applications. Adding to their long list of successful product launches, Triad announces the release of the new cutting-edge JSU Series of power supplies. To learn about all of its advantages and advanced features, see our video.
Read More »