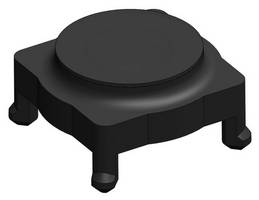 Made of PBT and equipped with filter membrane, SF2 filter cap protects SHT21/SHT25 humidity and temperature sensors from water, dust, dirt, and other contaminants. Cap fits exact external dimensions of SHT2x sensors and features filtration efficiency of 99.99% for all particles greater than 0.1 Â-µm. Mountable after reflow soldering, cap is fixed by plugging 4 pins into holes in PCB. Product...
Read More »
Seiffert Industrial is excited to celebrate the 10 year anniversary of the Pulley Partner® laser alignment system, a lightweight, compact and durable tool designed for used with belt-driven equipment. This tool, invented by Bill Seiffert, owner of Seiffert Industrial, Inc. in 2000, revolutionized the way pulley alignments are performed. This tool uses proven reflected laser beam technology...
Read More »
Power distribution pole achieves strength and durability with lightweight concrete and Owens Corning Cem-FIL® glass fibers BEIJING, Sept. 15, 2010 - The world's first full scale production facility making breakthrough composite power distribution poles has opened by Dulhunty Power Ltd., in Australia. The composite poles are the first to provide strength, durability and fire resistance by...
Read More »
Combining impact with capabilities of ratchet, Hammerhead 2015MAX and 2025MAX feature 3/8 and Â-½ in. drive, respectively, with head-height of less than 2 in. and speeds up to 7,100 rpm. Tools include 2-position power regulator and forward/reverse collar that provides unrestricted access to change direction of tool in tight spaces. Knuckle-saver reactionless torque eliminates kickback and...
Read More »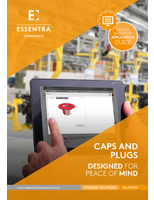 Download this engineering guide to learn more about the different caps and plugs offered, and to find the correct solution for your specific application.
Read More »
Available in 2 models, Automotive Inspection Sets help mechanics measure proper distance or alignment between parts in tightly confined spaces. Model S898Z-1 combines pliers, Flex-O-Post, dial indicator with .001 in. grads and 1 in. travel, and fitted plastic case, while Model S898Z-2 additionally includes magnetic base. Both are suitable for measuring amount of front-end play or ball joint wear,...
Read More »
The constantly increasing variety of vehicle models in the automotive industry along with smaller production quantities requires a dramatic increase in flexibility of production lines including the robots, fixtures, handling devices, etc. Following the new trend of light construction and modern designs, joint applications such as welding, riveting, gluing, drilling and clinching are constantly...
Read More »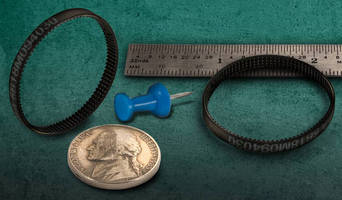 Offered with Kevlar® cord reinforcement, A6B18M... Series comes in 22 different groove sizes from 94-559 mm, while A6G18M... Series, with fiberglass cord reinforcement, comes in pitch lengths from 142-705 mm. Belts are offered as standard in 3 and 6 mm widths, but special widths can be cut from sleeves. Respective breaking points for Kevlar® and fiberglass belts, both double span, are 300...
Read More »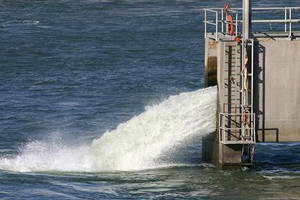 Kepware Technologies, a leading provider of Communications for Automation, has announced the release of Water Industry Telemetry Standard (WITS) support, within the company's DNP3 Drivers, which are already supported within the KEPServerEX OPC Server. As an additional feature set, Kepware has added WITS support to its robust set of DNP3 Ethernet and Serial communication drivers. Built upon the...
Read More »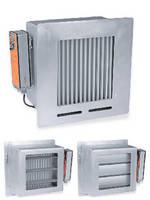 Suitable for offshore vessels, workboats, tugs, crew's quarters, and pump houses, Weather Closures can be remotely shut in event of bad weather, violent seas, extreme wind, or for security purposes. Units feature 24 Vdc or 110 Vac electric actuators and marine-grade 6063 aluminum housings with anodized aluminum blades. Employing moisture-eliminator technology, closures filter 97% of water and...
Read More »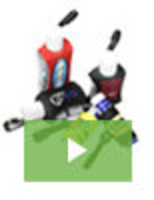 Neagle Choice has long been known as a quality source for commercial sewing, printing, die cutting, and the manufacturing of a wide range of custom products. Enhancing our service capabilities has been the key to our success, and has driven our growth into many new and exciting markets. Continuing on this trajectory, we now offer precision laser cutting and etching, adding to our long line of manufacturing services. See our video to learn all about it.
Read More »