SyncMaster(TM) 151MP and 171MP flat-panel monitors feature true HDTV-ready capability and modular TV-tuner design. Model 151 MP has screen depth of 2.0 in., pixel pitch of .297 mm, and maximum resolution of 1024 x 768. Model 171MP is 2.3 in. in depth, with pixel pitch of .264 mm and maximum resolution of 1280 x 1024. Both are complete with audio/video multimedia devices, capable of allowing...
Read More »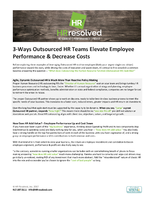 Is outsourcing your HR department the right call for your company? This white paper explores various factors for you to consider.
Read More »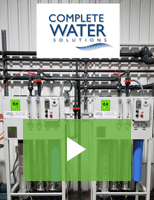 Complete Water Solutions provides full installation tailored to your water treatment needs. Check out the video to learn more.
Read More »