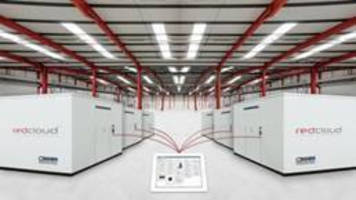 Red Cloud, a leading Australian technology and hosting organisation, has signed a mutually exclusive agreement to deploy the multi-award winning Cannon T4 range of modular data center solutions to power its Data Center Parks expansion across the continent. The project will see Red Cloud increase its footprint by investing in eleven major data centers around Australia providing one million square...
Read More »
HYDERABAD, India - CtrlS Datacenters Ltd., a leading MSP which owns Asia's largest Tier 4 datacenters, launches its 1000-rack new pad at its Mumbai Datacenter. CtrlS' business philosophy of 'total customer ownership' has led to several pioneering achievements and today enjoys the position of enabling India's first tier 4 datacenter and incidentally Asia's largest. The new generation pad...
Read More »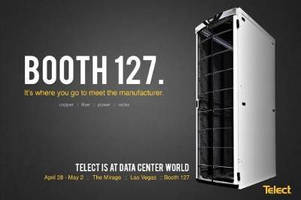 LIBERTY LAKE, Wash.Â- — Telect, a leading global manufacturer of network equipment, will exhibit data center equipment solutions at the Data Center World Global Conference in Las Vegas, at The Mirage, on April 30 and May 1. It's all about maintaining uptime," said Spencer Williams, Telect Data Center Business Development Director. "We're protecting fiber bend radius in every piece of...
Read More »
Landing, NJ — Layers of software protect data on your desktop and internet security applications ward off viruses plus hackers. Yet, the firewall" around the heart of your business, the data center, is literally made of porous sheetrock. Every time the door opens, a new set of threats can enter. Variations in ambiance such as humidity and temperature can affect operations. Carbon monoxide from...
Read More »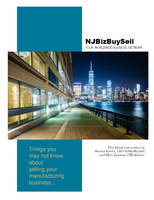 This white paper outlines how to determine the valuation of your manufacturing business.
Read More »
The next evolution of Radware's VADI strategy provides ground-breaking cost savings, efficiency and agility for virtual and cloud data centers MAHWAH, New Jersey - Radware [http://www.Radware.com ] (NASDAQ: RDWR), a leading provider of application delivery [http://radware.com/Products/ApplicationDelivery/default.aspx] and application security...
Read More »
- Accurate, automated, real-time inventory; helps data centers better understand exactly what they have and where it's located - SOMERSET, N.J. - Raritan today announced the general availability of the first intelligent Asset Management Tag and Sensor solution for improving data center asset management by providing accurate, real-time information on all IT assets and their locations. With a large...
Read More »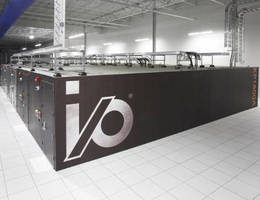 I/O Delivers Just-in-Time Data Center 2.0 with Digital Energy Technology in 90 Days PHOENIX - I/O, the leading provider of digital energy technology, today announced one of the world's largest global financial services companies has gone live into production in just 90 days with the I/O ANYWHERE® modular data center platform at I/O NEW JERSEY. The 3.6 MVA I/O ANYWHERE system was...
Read More »
Joint Integration of RF Code Power Monitoring with Raritan Intelligent Rack PDUs Helps Slash Energy Usage and Operating Costs AUSTIN, Texas and SOMERSET, N.J. -- RF Code, Inc. and Raritan today announced they have jointly integrated RF Code's wire-free monitoring solution with Raritan intelligent rack PDUs. The combined wire-free energy management solution, available now, is comprised of RF Code...
Read More »
Dominion® PX-5652 has 24 outlets - three 120 V NEMA 5-20R; 18, 208 V IEC C-13 outlets; and three 208 V IEC C-19 - that enable mix of servers requiring different voltages and outlets to be plugged into same rack PDU. Able to provide reliable power to servers as well as collect key power information, 3-phase intelligent PDU offers individual outlet-level metering as well as room temperature...
Read More »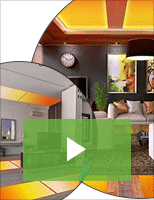 Carbontec's paper-thin radiant heating systems reduce energy consumption costs by warming the building surfaces instead of controlling air temperature. Check out our video to learn more.
Read More »