3D Mice Help SolidWorks 2010 Design Engineers Work Faster, Simpler and Smarter FREMONT, Calif. - Oct. 27, 2009 - 3Dconnexion, a Logitech company, today announced that its full line of 3D mice, including the SpacePilot(TM) PRO flagship 3D mouse, now supports SolidWorks® 2010, the newest version of the popular 3D CAD software. 3Dconnexion 3D mice complement the new user-driven features in...
Read More »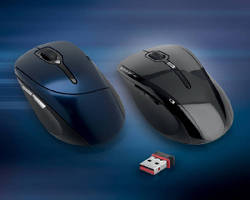 Operating at up to 5 m, Life Nano 2.4 GHz Mouse includes buttons for browser forward and back as well as 800/1,600 dpi selection switch to adjust cursor control and On/Off switch to prolong battery life. Mini USB receiver can remain in laptop's USB port or stowed inside compartment in mouse. Offering 10 m range, Azuro 2.4 GHz Mouse includes 500/1,000 dpi resolution switch, browser forward and...
Read More »
FREMONT, Calif. - Aug. 10, 2009 - 3Dconnexion today announced a free software update for the new SpacePilot(TM) PRO 3D mouse, enhancing the functionality of its full-color LCD Workflow Assistant that delivers quick access to important commands and information without interrupting the design workflow. The new update helps connect engineers more closely to their 3D applications, allowing them to...
Read More »
Attached to stainless steel bezel for under-panel installation, H20U1-N5 Series combines neoprene gasket with 6-screw mounting pattern, providing NEMA 4X sealing for harsh or wet environments. When combined with low-profile N5 joystick knob, unit can be mounted to panel and operated with thumb. Device is available with choice of 9 different joystick knobs, and has extra large sealed switch that...
Read More »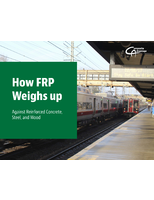 How FRP Weighs up against reinforced concrete, steel, and wood.
Read More »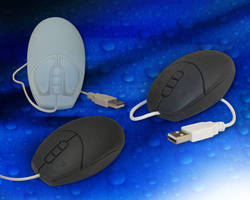 Sealed in silicone rubber housing, MW-2800 series optical mouse can be safely sprayed, wiped, or submerged for thorough cleaning. Unit features sealed scroll lock buttons, enabling simplified page navigation and eliminating possible moisture leak path. Featuring 5 buttons and USB interface, it is available in black and light blue and suits applications where multiple users share single...
Read More »
3Dconnexion 3D Mice Give AutoCAD and Autodesk Inventor 2010 Users Added Control and Design Interactivity FREMONT, Calif. - May 12, 2009 - 3Dconnexion's line of 3D mice is now supported by AutoCAD 2010 and Autodesk Inventor 2010 software, giving design engineers added control over the enhanced 3D design capabilities offered in the latest platforms. Using 3Dconnexion 3D mice, professionals can...
Read More »
Productivity Increases with Simultaneous Pan, Zoom and Rotate WESTMINSTER, CO - April 16, 2009 - TransMagic Inc., the leading developer of precise, easy-to-use 3D data exchange software, today announced that 3Dconnexion's 3D mice will be supported in TransMagic R8. TransMagic R8 will introduce many productivity enhancements including the incorporation of 3Dconnexion's 3D mice, sometimes referred...
Read More »
Built for design engineers, SpacePilot(TM) PRO facilitates access to professional 3D applications. Six-degrees-of-freedom sensor technology lets users move in 3 dimensions simultaneously, and 5 dual-function QuickView Navigation keys provide one-touch access to various views as well as 90° rotation of any view. Other features include color LCD Workflow Assistant, with MS Outlook®...
Read More »
Comprised of mini accessories, Netbook Accessory Kit includes Slipskin Peel Mini-Netbook Case measuring 11.25 x 0.98 x 8.75 in. and made of neoprene to shield netbook from scratches and dust. Ultra Mini USB 2.0 Hub lets user simultaneously connect up to 4 devices to netbook and offers transfer rate of 480 Mbps. Featuring standard USB connection, Ultra Mini Retractable Optical Mouse measures 3 x...
Read More »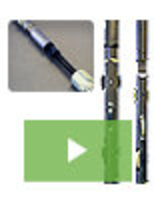 For over 35 years our Wheeled Rod Guide Couplings, have been at work in oil fields across the globe. Our products are engineered to extend the service life of sucker rods and tubing, delivering cutting-edge innovation that enhances oilfield operation, maximizes output, and enhancing overall operations. To learn about the advantages of using Wheeled Rod Guide Couplings in your wells, see our video.
Read More »