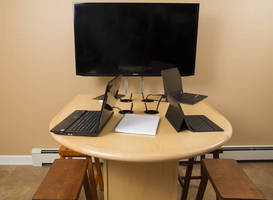 Woodland Park, NJ- — FSR, a leading manufacturer of a wide variety of products for the audio/video, education, hospitality, government, and religious markets, will return to ISE 2014 with a host of AV switching, control system and connectivity solutions, as well as offer an expert look into the benefits of Building Information Modeling (BIM) technology during ISE's educational program. ISE,...
Read More »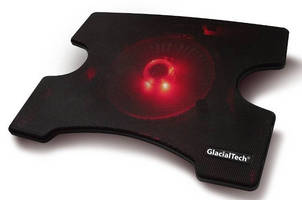 Able to accommodate up to 14 in. laptops, V3 Pro Laptop Cooling Pad integrates 160 mm fan that produces 31 cfm airflow while operating at 650 rpm (-
Read More »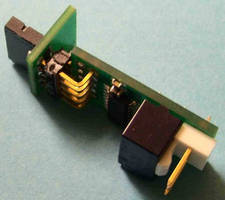 Model WDT205 module plugs into internal USB port that meets Intel Front Panel I/O Connectivity Design Guide for USB port. If communication does not occur between unit and host computer or application within programmed time frame, it triggers relay to close for set amount of time. Relay event can be used to trigger warning device, turn off critical hardware, or perform system reset. Windows driver...
Read More »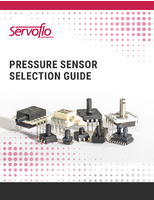 This white paper provides information and a guideline for pressure sensor selection.
Read More »
Comprised of mini accessories, Netbook Accessory Kit includes Slipskin Peel Mini-Netbook Case measuring 11.25 x 0.98 x 8.75 in. and made of neoprene to shield netbook from scratches and dust. Ultra Mini USB 2.0 Hub lets user simultaneously connect up to 4 devices to netbook and offers transfer rate of 480 Mbps. Featuring standard USB connection, Ultra Mini Retractable Optical Mouse measures 3 x...
Read More »
Supporting PICMG backplanes up to 15 slots and ATX motherboard, AX61460 provides front access to 2 USB ports and one each of 5.25 and 3.5 in. drive bays. It has 2 internal 3.5 in. drive bays for storage, and offers power options from single PS/2 300 W/400 W to redundant 400 W power supplies. Measuring 19 in., unit also features 2 LEDs to show power status and HDD activity, clamp bar with...
Read More »
Capable of performing data erasure at multiple sites, Blancco Kit is portable end-of-lifecycle solution that comes in carry-on aluminum case. Included hardware and server platform uses specially developed management console software for erasure client license management, label printing with included printer, report sharing and database backup. Kit includes necessary networking cables for multiple...
Read More »
Option GT Ultra and Option GT Ultra Express Available for Use on AT&T's 3G BroadbandConnect HSPA Network SAN ANTONIO, Feb. 14 -- AT&T Inc. (NYSE:T) announced today two new LaptopConnect cards from Option, the GT Ultra and GT Ultra Express. The new cards deliver enhanced mobile broadband performance across two popular notebook computer formats, PC Card and ExpressCard. Both of these new devices...
Read More »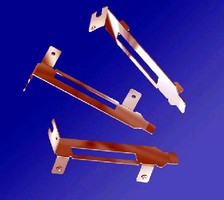 Available in low profile and standard configurations, Universal Computer Brackets feature variety of holes and cutouts and are manufactured using .032 premium steel with high-luster nickel finish. All conform to majority of universally required cutouts and, together with special types, are fabricated to exact requirements.
Read More »
San Diego, CA - August 20, 2007 - Chassis Plans announced today they have begun shipping the Long Island Rail Road Audio/Visual Paging Systems. The contract calls for over 100 systems. The first deliveries of this modified COTS/Industrial(TM) 4U Chassis occurred 2 weeks after receipt of the contract from Long Island Rail Road. This period included engineering the modifications requested by LIRR....
Read More »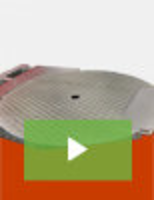 Are you in need of safer, more efficient transportation equipment? Do you feel like your delivery equipment could really use an upgrade? Check out this video, and learn about Halo Ramp Company's patented safety platforms, and how they help you bypass your trickiest delivery challenges.
Read More »